I Tried It: The YSL Beauty NU Glow in Balm Is the Perfect Moisturizing Primer
December 28, 2021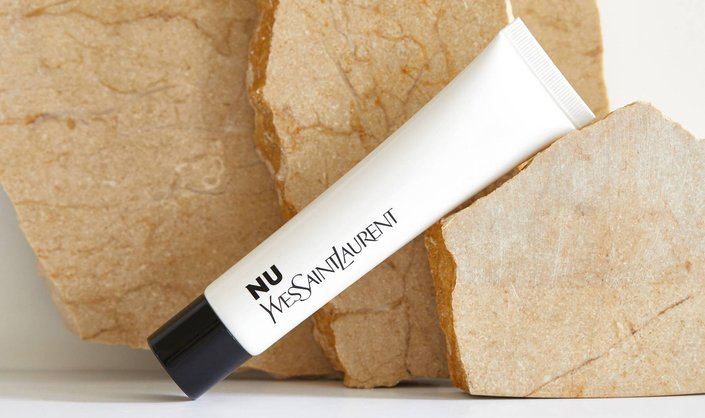 I'm on a constant quest for dewy, fresh-looking skin, so when YSL Beauty gifted me its NU Glow in Balm for this review, I couldn't wait to give it a try. I was immediately intrigued by the moisturizing primer's luxe ingredient list, which includes geranium rosat, a plant with pale pink flowers which is sustainably sourced from YSL's community garden in Morocco. It also has plant-based glycerin, a humectant that draws moisture into your skin and shea butter for extra hydration.
The oil-in-water formula feels creamy and moisturizing and it glides on soft and smooth. I'm pleasantly surprised by how lightweight the texture is — I thought because the product is called the Glow in Balm, it might be thicker and more emollient. It's housed in a sleek white tube that squeezes out just the right amount of product, and blends out completely clear. The scent is fresh, fruity and light.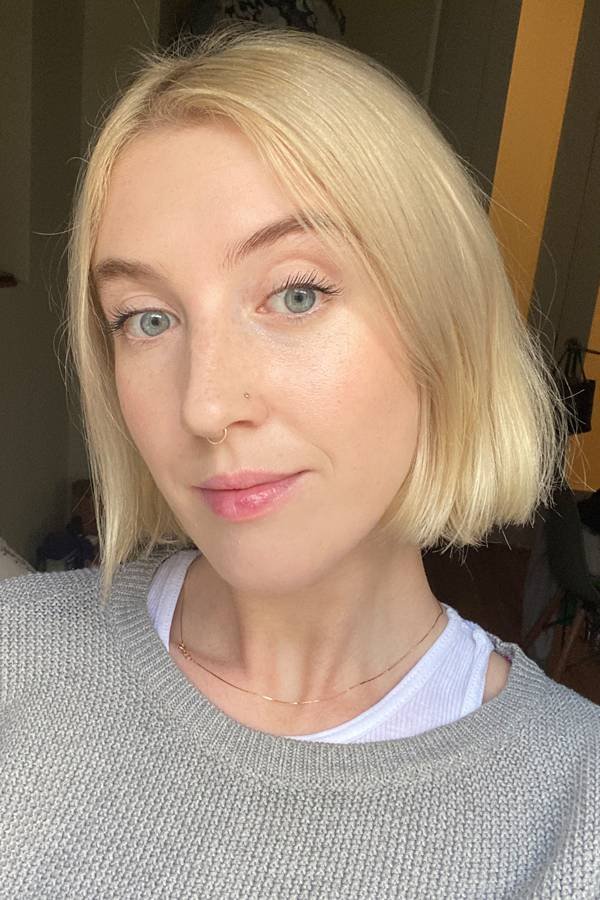 I love the way this primer gives my dry skin a slightly wet, dewy look that's perfect for adding subtle luminosity on no-makeup days. I decided to try it underneath the brand's NU Bare Look Tint (my new ride-or-die skin tint!) as well as underneath a full-coverage foundation. The glow is definitely more noticeable under the tint. While I didn't see as much radiance once I layered foundation on top of the primer, my skin felt hydrated throughout the day. I also noticed that before I took my makeup off at night, my foundation was less likely to gather in the dry spots around my nose and forehead, which typically happens after several hours of wear. 
This primer is perfect for those who are looking to add a little extra comfort and hydration to their full-coverage foundation routine, or a more visible glow on minimal makeup days. 
Photography: Chaunte Vaughn, Art Direction: Hannah Packer, Associate Creative Producer: Becca Solovay
Read More: 
Why One Editor Says the YSL Beauty NU Bare Look Tint Is the Ultimate Makeup-Skincare Hybrid
7 Makeup Products That Have Skin-Loving Benefits
Our Favorite Moisturizers to Wear Under Makeup
Read more

Back to top