Bubble Masks vs. Peel-Off Masks: Which Should You Use?
January 28, 2019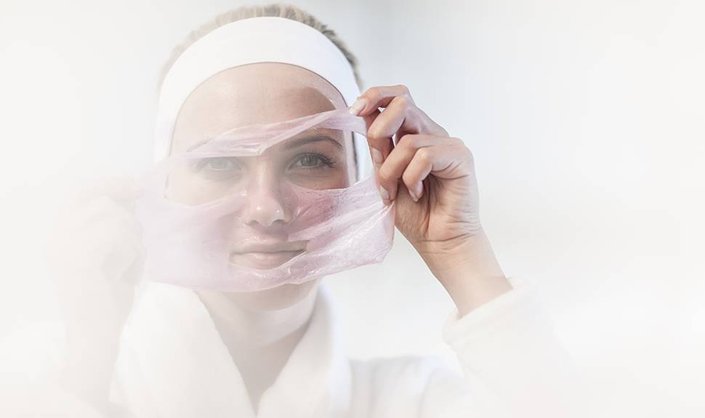 We love having options, especially when it comes to face masks. From sheet masks to gel masks and everything in between, there are plenty of face masks that can accompany you during an all-day face masking session or at-home spa day. In this article, we dive into two types of face masks with growing popularity: bubble masks and peel-off masks. Read on for the differences between the two and how to determine which one is better for your skin!
BUBBLE MASKS VS. PEEL-OFF MASKS: WHAT'S THE DIFFERENCE?
Hailing from the Korean skin care realm, bubble masks—when applied—gently begin to foam into bubbles. Aside from a tingling sensation, bubble masks can help remove impurities off your skin's surface via oxygenation for a revitalized look. Peel-off masks, on the other hand, cling to the skin and are peeled away in one piece. For that reason, many people find the removal process incredibly satisfying. Like all skin care products, both bubble masks and peel-off masks boast individual benefits depending on the specific formulation.
WHEN TO USE A BUBBLE MASK
Bubble masks are a real treat. If you're a fan of cleansers that lather into a foam, you may enjoy using a face mask that does so as well. Sit back and enjoy the sensation of having a mini bubble bath right on your face. Don't forget to snap a picture!
Want to try a bubble mask? Check out some of our favorite bubble masks here! 
WHEN TO USE A PEEL-OFF MASK
Short on time? Reach for a peel-off mask. These formulas typically dry quickly and adhere to the skin. That means you could go about your tasks—whether that be washing the dishes or tidying up—without worrying about your face mask slipping off. If you're a fan of nose strips, chances are you'll be a fan of peel-off masks as well. There's no denying the instant gratification associated with seeing dirt and debris clinging onto a mask that was just pulled away from the skin.
Want to try a peel off mask? Start with the Garnier SkinActive Black Peel-Off Mask with Charcoal. As a reminder, charcoal has the ability to draw oil, dirt, and other impurities from the skin's surface like a magnet. So it comes as no surprise that this peel-off mask can reveal a fresh, healthy-looking complexion in just 10 minutes.
Read more

Back to top