5 Expert Face Masks Inspired by Beauty Recipes from Nature
August 23, 2016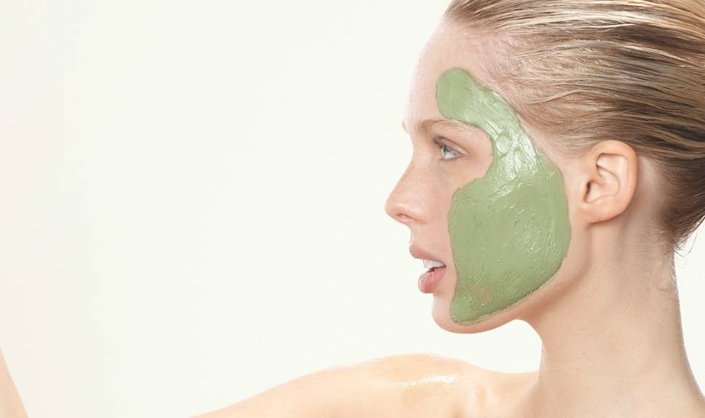 Some of our favorite sources of beauty inspiration are the time-honored rituals of women around the world. Just like the 10-step Korean skin care routine, women from all reaches of the globe have traditions and customs when it comes to caring for their skin. These age-old beauty rituals are also a source of inspiration for The Body Shop's latest launch. Beauty Recipes from Nature is a collection of five expert masks that pay homage to five unique beauty traditions. You can use them individually or during an at-home multi-masking session. Get more information on each of the Beauty Recipes From Nature masks, below!
Purify: Himalayan Charcoal Purifying Glow Mask
Inspired by ancient Ayurveda, this purifying face mask helps to decongest and refine the look of pores to reveal visibly radiant, glowing skin. Formulated with bamboo charcoal, green tea leaves, and Community Trade tea tree oil, the tingling mud mask helps to draw out impurities and excess oils, exfoliate the surface of the skin, and leave your complexion looking fresh. It has a refreshing cooling sensation on contact and is great to use when you want to get a deep clean.
Hydrate: British Rose Fresh Plumping Mask
If all that time in the warm summer sun has your skin feeling parched, this mask may be just what you're looking for to help quench its thirst for moisture. A nod to The Body Shop's roots in the British countryside, this gel mask was inspired by European bathing rituals. Formulated with real rose petals and the essence of hand-picked roses, in addition to rosehip oil, and Community Trade aloe vera, it helps to re-plump, tone, and hydrate the appearance of skin, leaving it with a sought-after dewy-looking glow.
Nourish: Ethiopian Honey Deep Nourishing Mask
Inspired by African rituals, this deeply nourishing mask is like liquid gold, thanks in large part to its formula with Community Trade honey. In addition, the mask is formulated with Community Trade cold-pressed marula oil and Community Trade olive oil. "Honey is a fantastic humectant, attracting all important water to the skin's surface," says Jennifer Hirsch, Beauty Botanist for the Body Shop. The melting honey mask helps to nourish, comfort, and moisturize skin, leaving it looking replenished and supple.
Brighten: Chinese Ginseng and Rice Clarifying Polishing Mask
Dull-looking skin will love this creamy exfoliating mask inspired by Chinese traditions. Formulated with ginseng and rice extracts, and Community Trade sesame seed oil, the mask helps to moisturize and brighten the appearance of skin. "Rice is a food staple for almost half the world's population," says Hirsch. "So it's not surprising to find it at the core of some of the world's oldest beauty [rituals]." After use your skin will not only look brighter, you may also notice that pore-size appears refined and skin imperfections appear reduced.
Energize: Amazonian Acai Energizing Radiance Mask
Aging and stress can often leave our complexions looking a little, well, fatigued. If your skin needs a little recharge, try this energizing mask inspired by the rituals of Amazonian tribes. Formulated with antioxidant-rich acai berry extract, guarana seed extract, and Community Trade Babassu oil, the mask helps to revitalize the appearance of lackluster, tired-looking skin. Hirsch recommends using it when you need a little supercharge. "[It is] the perfect pick me up for skin facing the challenges of environmental pollution, stress, and modern life," she says. 
Learn more about these fantastic new expert face masks here! 
Read more

Back to top