A 7-Step Date Night Skin Care Routine
November 08, 2018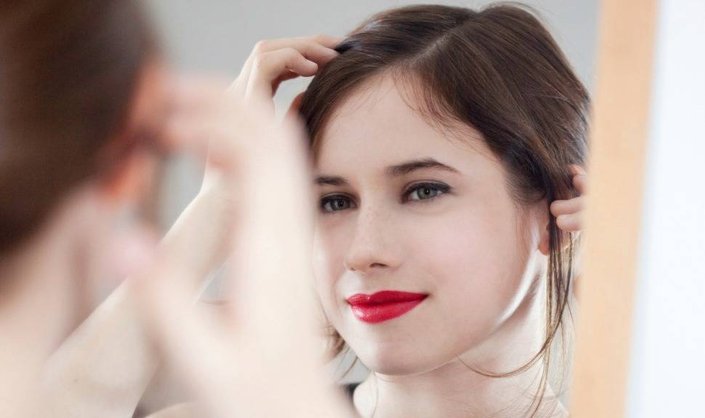 Step 1: Cleanse Your Skin 
The first step in every skin care routine is to cleanse your complexion—even if you have been celebrating #NoMakeupMonday all day. Whether you previously had on a full face of makeup or not, dirt and debris can still find their way onto your complexion and wreak havoc on your skin.
For a cleanse better than what your hands alone could provide, reach for a Clarisonic Mia Smart and pair it with your favorite cleanser and cleansing brush head. Then, watch as pore-clogging dirt, impurities and excess oil are effectively removed from your skin. For our full Mia Smart product review, click here!
Step 2: Apply a Face Mask
After you've cleansed your complexion, give it an extra boost with a face mask that targets your key concerns. If you have congested skin, try a clay or charcoal-based mask. If you have dry skin, try a hydrating sheet mask. If your skin looks dull, try an exfoliating face mask. Follow the instructions on the face mask of your choice. Need help picking a face mask? We're sharing the ultimate guide to choosing a face mask for your skin concerns, here!
Step 3: Refresh Your Skin
After you rinse your face mask off, you could go straight into applying a moisturizer to your entire face but we recommend spritzing your skin with a face mist first. Reach for a hydrating formula with antioxidants or minerals that can breathe new life into your complexion. By layering the hydration, your skin will look plumped with moisture, and there's no better canvas for makeup than that.
Step 4: Hydrate Your Skin
When it comes to healthy-looking skin, hydration is key. Moisturize your skin with a hydrating gel or cream formulated with ingredients like hyaluronic acid, ceramides, or glycerin. These nourishing ingredients can help to replenish skin with moisture and keep flakes and dryness at bay.
Step 5: Target Your Eye Contour
If the eyes are the window into the soul, you'll want the skin around them to look its best ahead of your date. To target eye area concerns such as the appearance of puffiness, fine lines and wrinkles, reach again for your Clarisonic Mia Smart. This time, pop in the Sonic Awakening Eye Massager and allow the cooling aluminum tips to gently massage your eye area. The eye massager can deliver a cooling massage that's not only refreshing but can calm the eye area and help with de-puffing.
Step 6: Prime Your Skin

 
Before you dive into your date night makeup routine, you'll want to prime your complexion with a skin-benefiting makeup primer that can enhance the appearance of your complexion and make your date night makeup last longer. To find a makeup primer that is right for you, read our full guide to the best primers for your skin, here.
Step 7: Apply Foundation
You don't have to wear makeup on your date, but if you'd like to, we recommend utilizing your Clarisonic Mia Smart with the Sonic Foundation Makeup Brush. The brush can perfectly blend any cream, stick or liquid makeup and deliver an airbrushed skin finish.  
Follow with the rest of your makeup look—eye-shadow, eyeliner, blush, bronzer, highlighter etc. and enjoy your night!
Read more

Back to top