How to Remove Every Kind of Face Mask, From Clay to Sheet
November 11, 2021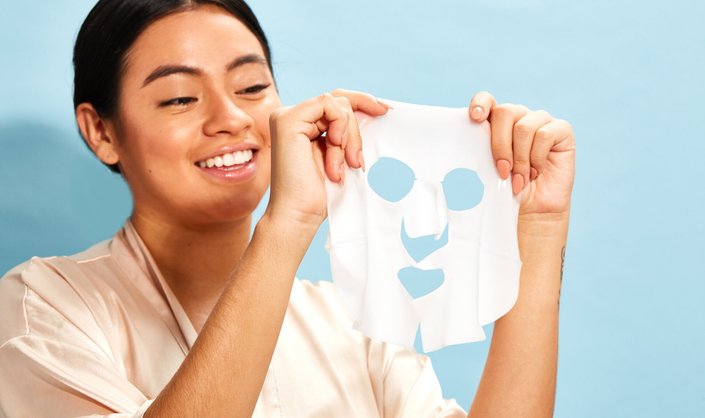 It should come as no surprise that we're obsessed with face masks. From gel masks to overnight masks, the options (and benefits) are pretty much endless. While knowing how to apply a face mask the right way is key, taking it off is just as important — especially when it comes to those hard-to-remove clay masks we all love to indulge in. Keep reading for our ultimate guide to removing different kinds of face masks.
How to Remove Clay Masks
If you have oily or acne-prone skin, clay masks are a must. They not only soak up dirt and grease, they also make for excellent Instagram selfies. One of our favorite options is the SkinCeuticals Clarifying Clay Masque. It helps remove impurities from the skin's surface and decongest pores. Leave this mask on for 10 to 15 minutes once a week. When it hardens, gently wipe it off with a warm washcloth. Remember to follow it up with moisturizer.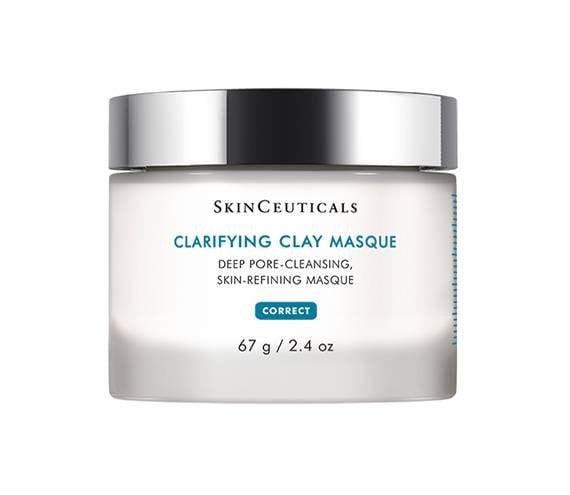 How to Remove Mud Masks
If you prefer mud masks over clay masks, you'll find that while the benefits of each can differ, the removal process is pretty much the same. After applying a mud mask and following the instructions for how long to leave the mask on, rinse with your hands and lukewarm water or reach for a washcloth. Before you start the removal process, dampen your cloth with lukewarm water, then begin massaging each area in upward circular motions. Once the mask has been lifted and removed from your skin, apply your moisturizer. 
How to Remove Sheet Masks
Perhaps one of the easiest ways to treat your skin to a mini at-home facial is with a sheet mask.  Not only are they a great way to treat your skin to some TLC, they're also super easy to remove. To take off a sheet mask, simply peel the soaked fabric back from the surface of your skin, toss it in the garbage and gently massage any excess essence onto your face, neck and décolletté. One of our go-tos? The Garnier Green Labs Hyalu-Melon Replumping Hydrating Serum Sheet Mask. It's moisturizing, soothing and gives your complexion a radiant glow.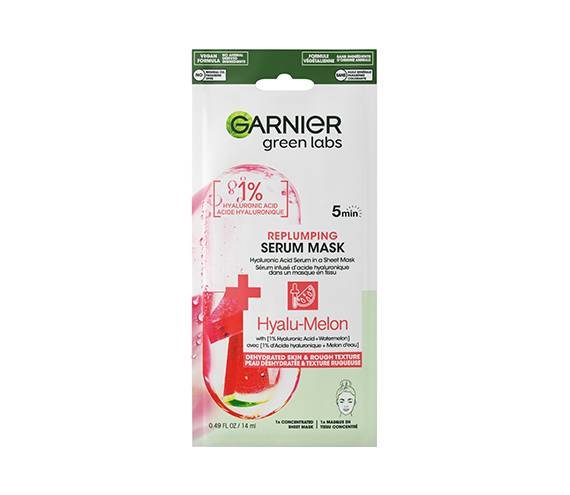 How to Remove Overnight Masks
If you don't already use an overnight mask in your weekly skincare regimen, now is the time to start. We love overnight masks, like the Vichy Aqualia Thermal Night Spa, for their ability to provide your skin with extra moisture while you sleep. And, the removal process can be just as easy as sheet masks. When applying an overnight mask to your skin, you generally apply a thin layer of the product to your skin, let the mask sink in (according to the instructions, of course) and then use a soft tissue to remove the excess product. Once you're left with a light film, massage the mask into your skin, like you would a moisturizer, and you're done. 
How to Remove Peel-Off Masks
Peel-off masks are easy, incredibly fun and super satisfying to remove. They're generally gel-like in texture and glide onto the skin easily for all-over, even coverage. After applying a peel-off mask to your skin, allow the mixture to dry completely — per the instructions — before attempting to peel it off (if you don't, the mask can be harder to remove). Then, pull up on the outside of the mask and begin to gently peel it off, starting from the forehead and pulling downwards. Be careful not to pull too quickly, as doing so can make for an irritating experience. We recommend trying the Boscía Luminizing Black Charcoal Mask for a detoxifying, antioxidant-packed option. 
How to Remove Cream Masks
Similar to overnight masks, cream masks provide the skin with a burst of nourishment and are usually intended to be removed with a soft tissue. They are ideal for people with normal to dry skin who want to add moisture. After applying a cream mask to your skin, allow the conditioning formula to soak in according to the package instructions, then dab off with a tissue. After you've removed the excess product, massage any leftover residue into your skin. If your cream mask requires a thorough rinse, use a lukewarm washcloth to remove the excess product and pat dry with a towel before applying moisturizer.
How to Remove Exfoliating Masks
If you were to list products you need for glowing skin, an exfoliator would probably be at the top of the list. Exfoliating face masks, like the La Roche Posay Effaclar Shine Control Clay Mask or the Herbivore Blue Tansy Invisible Pores Resurfacing Clarity Mask, are some of our favorite multi-tasking skincare products. These face masks generally come in clay or gel-like formulas that help slough off the top layer of dead skin cells. To remove, leave the mask on according to package instructions, then wet your face with lukewarm water and gently massage the skin in upward, circular motions. Then, rinse thoroughly with lukewarm water and follow up with a nourishing moisturizer.
How to Remove Eye Masks
Similar to sheet masks, eye masks generally consist of essence- or serum-soaked material that can be applied to the under-eye area for a specific amount of time, like the Patchology Mood Patch Eye Gels. They can moisturize, de-puff and help reduce the look of dark circles. To remove eye masks, simply peel back the material and use your pinky or ring finger to dab in any leftover essence. Don't forget to apply an under-eye cream, like the Kiehl's Creamy Eye Treatment With Avocado, afterward to keep your skin from drying out. 
How to Remove Gel Masks
Similar to cream overnight masks, gel masks can generally be applied to the skin and tissued off. But not all gel masks are created equal. Some require thorough removal. To remove a gel mask from your skin, soak a washcloth in lukewarm water and drape it over your face. Then, gently wipe the mask off of your face and follow up with a splash of lukewarm water to ensure that you got everything off. After the mask has been removed, apply a nourishing moisturizer. For an affordable gel mask, we love the Versed Look Alive Hydrating Plumping Mask.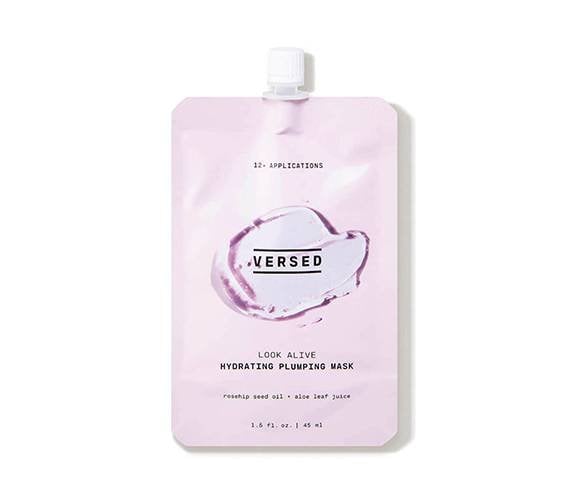 How to Remove Charcoal Masks
Charcoal masks are best known for their absorbent qualities, which can help pull out toxins and dirt from your skin's surface. If you love charcoal face masks like the Garnier SkinActive Black Peel-Off Mask with Charcoal, but find it hard to remove them, you're not alone. While some charcoal face masks can be tougher to remove than others, they certainly aren't as easy as a sheet mask. We recommend removing them with a cloth soaked in warm water for efficiency and precision. 
How to Remove Carbonated Masks
Carbonated masks generally glide onto the skin in a similar manner to that of a mud mask — only once in contact with the skin, they lather into a bubble-like texture. The carbonation and fizz helps remove toxins from the pores. Think of it as a deep clean and a super-charged facial massage at the same time. To remove a carbonated face mask, you can either wipe the mask away from the skin with a lukewarm washcloth, or rinse thoroughly with lukewarm water until the mask is removed entirely.
When in doubt, follow the instructions for both application and removal that appear on your mask's packaging. This will ensure that you are using your product the way it was intended.
Photo: Chaunte Vaughn
Read More: 
6 Detoxifying Clay Masks Perfect for Oily Skin
Clay, Sheet or Peel-Off: Which Face Mask Is Right for You?
When Is the Best Time to Use a Face Mask?
Read more

Back to top