Mask Bingeing 101: A New Way to Multi-Mask
April 07, 2017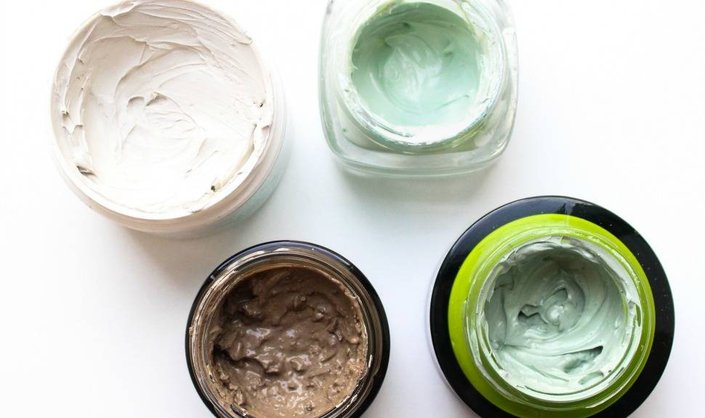 Raise your hand if you love multi-masking! If your hand is raised, chances are you know just how beneficial using multiple masks at a time can be for your complexion. Speaking of multiple masks, we recently came across the next best thing, and it goes by the name of mask bingeing. So, what exactly is mask bingeing? Similar to multi-masking, mask bingeing is a skin care technique that uses multiple different face masks to address specific concerns including dry skin, excess oil, dullness, and more. But instead of using these masks at the same time—in the traditional patchwork multi-masking way—you use them back-to-back, that way your entire complexion can experience each mask, rather than one small area. Curious to know more? Keep reading to discover how to mask binge, a few different mask bingeing combinations to try, and more!
HOW TO GO ON A MASK BINGE
Before we get into our step-by-step guide to mask bingeing, let's hash out some minor details that can help you get the most out of your experience. First and foremost, when we think of mask bingeing, we think of our entire face mask collection and—surprise, surprise—there's a lot of them. However, that's not exactly how mask bingeing works. Mask bingeing calls for the use of just three face masks that are formulated to target the concerns that go hand-in-hand with your skin type. For example: If you have dry skin and are experiencing dead skin cell buildup, dullness, and moisture loss, you'll want to use a mask that has exfoliating properties, another mask that can address the look of dullness, and another mask that can replenish your complexion with hydration. Makes sense, right? Now, let's move on to our mask selections.
Before diving head first into your face mask collection, take out a piece of paper and jot down your top concerns. Once you have completed your list, select the top three concerns that can be related to your skin type (see our example above). After you have selected your top three concerns, take a look at your mask collection and pick three masks designed to target each of your concerns. Now that you've gathered your face masks, it's time to binge!
To binge with face masks, start with a clean complexion and apply the first of the three face masks. The first mask should be either an exfoliating mask, charcoal mask, or anything that will help give your complexion a deep clean. It's important to use masks that are complimentary (suggestions below!) in order to get the most out of each one. Make sure to follow the instructions on each product label for proper removal of the mask and then follow up with mask number two. Repeat this process until you have used all three masks. Then, follow up with the rest of your skin care regimen… and don't forget to moisturize!
Looking for some stellar mask bingeing combinations? Keep reading to find out what face masks to use on your skin type and concerns.
MASK BINGEING COMBINATIONS TO TRY
Dry Skin: From dead skin cell buildup on the surface of skin to i moisture loss and dullness, dry skin can come with a variety of different skin concerns. If you have dry skin, chances are you could benefit from an exfoliating facial mask, paired with brightening and hydrating masks. Here's what we recommend:
Glow-Enhancing: The Body Shop Amazonian Acai Energizing Mask
Moisturizing: The Body Shop Vitamin E Sink-In Moisture Mask 
Blemish-Prone, or Oily Skin: From excess oil to clogged pores, blemish-prone and oily skin types can benefit from masks that help deep clean the complexion, help control shine, and balance skin. Here's what we recommend:
Promote Clear Skin: The Body Shop Tea Tree Skin Clearing Clay Mask
Oil Balance: The Body Shop Seaweed Oil-Balancing Clay Mask
Sensitive Skin: If you're experiencing a bout of sensitivity, reach for a collection of masks that can soothe, nourish, and offer a sense of cooling refreshment to the skin. Here's what we recommend:
Editor's Tip: Store your refreshing face mask in the fridge for a more cooling experience!
Aging Skin: Aging skin calls for face masks that can hydrate skin, are infused with antioxidants, and can promote an overall youthful-looking complexion. Here's what we recommend:
Antioxidants and Vitamins: The Body Shop Amazonian Acai Energizing Radiance Mask
Youthful-Looking Skin: The Body Shop Drops of Youth Youth Bouncy Sleeping Mask

Read more

Back to top