Why Bawdy Beauty Founder Sylwia Wiesenberg Thinks You Need a Butt Mask
December 11, 2019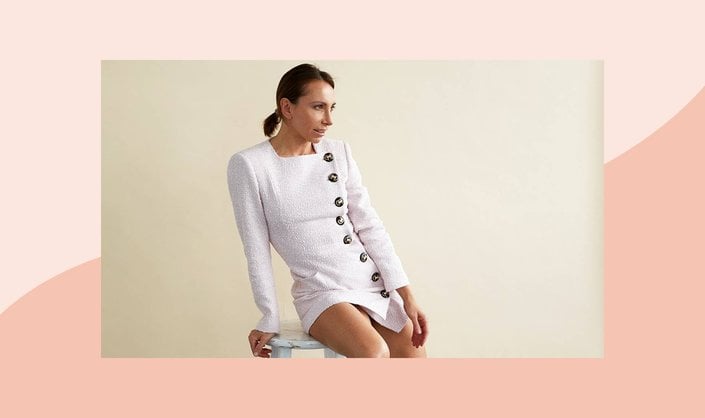 If you're even remotely into beauty, you've probably tried at least a dozen skin-care masks for your face — but what about your butt? Now before we lose you, hear us out: There are masks on the market specifically designed to be applied on your butt and target an array of skin concerns, just like the ones for your face. But if you're still not fully sold on the butt mask trend, Sylwia Wiesenberg may be able to sway you on the topic. As the founder and creator of BAWDY Beauty, a clean skin-care brand that's main focus is the butt, she knows a thing or two about skin care (read: butt care) and is here to share her passion with the world. Ahead, Wiesenberg, AKA the Fairy Butt-Mother of NYFW (more on that later), gave us the scoop on what it took to launch her brand, which butt mask is her favorite and the butt-care routine she follows daily to stay looking bootyful (sorry, couldn't resist). 
Can you tell us a little bit about your career path?
It's definitely a complicated labyrinth. I graduated from Notre Dame University with a double major: a Bachelor's degree in Business in Communications and one in Italian. I then worked in finance and later started a few businesses that failed, studied wine and spirits and wrote a cookbook.
I love two things in life the most: movement for its healing aspects for body and mind, and of course, shaping power for our butts, and food, particularly foraging for the freshest ingredients and creating a simple yet delicious meal. Just like movement and choreography, food allows me to create.
Clean eating translates into clean living and my vision of clean living translated into creating two clean beauty brands: DOPE Naturally, an indigestible beauty and wellness brand, and BAWDY Beauty, a clean beauty brand that takes care of your butt skin. In 2016 I launched DOPE Naturally, and in 2018 I realized that my passion and obsession for butts is my calling, so I launched BAWDY Beauty.  
What inspired you to start BAWDY Beauty? 
What inspired me was my lifelong obsession with butts and love for their individuality and uniqueness. I see butts as an extension of our face, it's very personal — the shape and the way we move. We need to show it some love and take care of its external skin! We are living in a great time that is all about self-expression, self-love and self-care, and after seeing that huge white space for this category, I decided to open it. I believe the butt is the new face, and I love that Nylon nicknamed me "Fairy Butt-Mother" of New York Fashion Week last year after we partnered with Chromat and applied butt masks to models backstage.
What do you want people to know about butt masking?
Everyone needs a butt mask. It is a simple beauty routine that many are embracing and many are still rejecting and finding unnecessary. Just because we don't show our butts to the public as much as we do our faces, doesn't mean that your butt skin should be neglected, dry, rough, flaky or age faster than your face. Imagine wearing jeans or sweaty lycra pants on your face all day every day. Butt masking is self-care.  
The BAWDY butt sheet mask works exactly the same way as a face sheet mask but it is shaped to your butt cheeks, comes with two sheets (one per cheek), and it is formulated to target specific concerns with your butt skin. Our butt mask is not removing cellulite or stretch marks. Instead, we focus on celebrating the feel and appearance of the skin quality.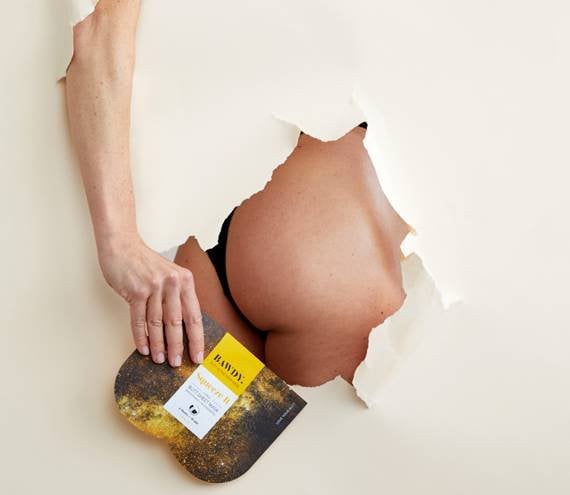 What's the ultimate butt skin-care routine? 
For years I have been saying that whatever goes on my face, goes on my butt, and I have been rigorous about this routine since I turned 25 years old. I also have developed a workout routine specifically targeting the butt muscle that is a significant part of my butt beauty routine.  
My daily beauty routine is simple: I cleanse and tone my face and butt with oil-based cleansers. Then I moisturize with our BAWDY Butt Balm that's powered by full-spectrum CBD (launching January 2020). At night I use CBD serum to speed up muscle recovery and reduce inflammation, or I use CBD body butter. I don't use scrubs. Instead, I use a dry brush or wet body gloves in the shower. I butt mask two to three times per week at the same time I face mask. I drink a lot of water, tea and DOPE Naturally, making DOPE Naturally lattés instead of coffee. 
What's your favorite BAWDY Beauty product?
The BITE IT Collagen Butt Masks and our upcoming CBD Butt Balm.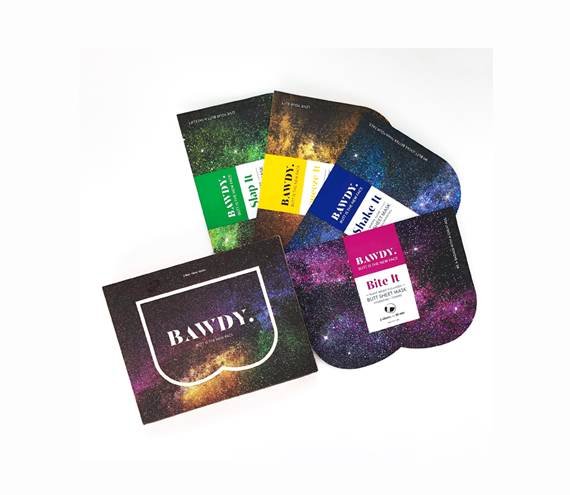 Biggest pinch-me moment in your career?
That people actually needed a butt beauty category! I thought I created something for a very niche market, yet so many people have joined my dream and turned it into reality.
What challenges did you face in creating BAWDY Beauty?
Most people from manufacturers to vendors thought when I called to introduce BAWDY that it was a prank. Some didn't believe in the category and totally despised the idea. Some, because of the nature of the product, didn't take me seriously because I don't try to sell another moisturizer and serum. It's okay because these are the people who will regret not listening because beauty is an investment in yourself, and it is beyond how it makes you look — to me it is more about how it makes you feel.
Where do you hope to see your brand in ten years?
I have so many goals but I really want BAWDY to be a leader in clean, non-toxic beauty — always unapologetic and revolutionary. Also, I want BAWDY to always be fun because beauty should be about having fun and not pointing out what's wrong with us. In ten years, I hope to be able to coach and help many women to start their own business, to be their leader and keep them from making the hundreds of unnecessary and costly mistakes I made.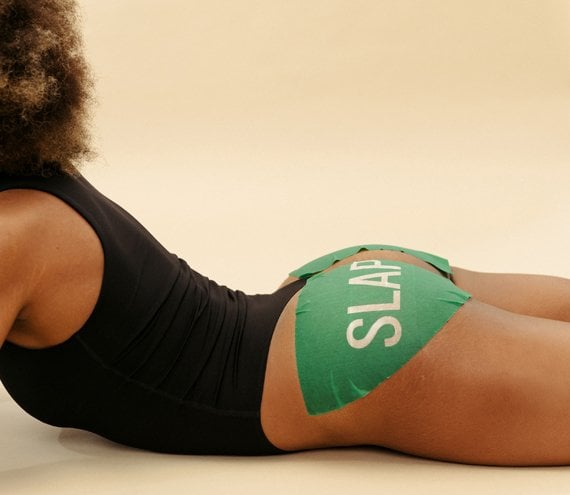 Do you have any advice for aspiring female entrepreneurs? 
Never doubt your idea! Just go for it and see what happens, even failures open new opportunities. Also, please don't listen to too many voices, and be selective with who you share your dream.
What's your favorite part of your job?
I love creating — though sometimes I wish my brain would give me a break — and I love making people smile with my butt masks. 
Read More:
Using Body Scrubs on Your Face? Here's Why That's a Bad Idea
How to Get Rid of Redness Without Makeup
Quick Question: What Are Ampoules?
Read more

Back to top