Cleansing Face Masks: Why It's Time to Try the Trend
August 15, 2016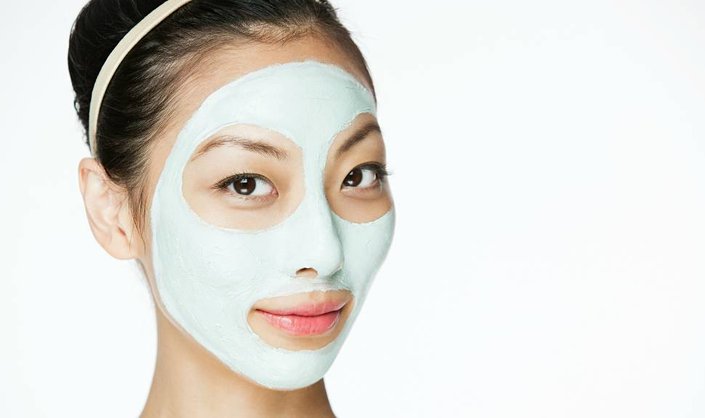 If face masks aren't already a part of your weekly routine, allow us to fill you in on what you're missing. There are face masks for brightening the appearance of your skin, hydrating it when it's feeling parched, and even ones to help combat the signs of skin aging, but right now the face masks we're putting at the top of our must-have list are cleansing masks. We share three cleansing masks you've just got to try, below.
L'Oréal Paris Pure-Clay Masks
Formulated with three mineral clays—kaolinite, montmorillonite, and ghassoul—these cleansing masks can remove dirt and pore-clogging impurities from your skin's surface. You can choose between three options or use them all for a little multi-masking fun. There is a purifying mask that helps to mattify oily, congested skin—removing excess oil in its wake—a detox mask which helps to illuminate dull and tired skin, and an exfoliating mask for rough-feeling skin.
Learn more about the Pure-Clay Mask range ($12.99 each) here.
Kiehl's Rare Earth Pore Cleansing Masque
Cleanse your skin while visibly minimizing the appearance of pores with this cleansing mask from Kiehl's. Formulated with Amazonian white clay, oatmeal, and aloe vera, this mask helps to purify skin and gently lift oil, dirt, and other impurities from skin's surface, while simultaneously hydrating skin and leaving you with smaller-looking pores.
Kiehl's Rare Earth Pore Cleansing Masque, $28
SkinCeuticals Clarifying Clay Masque
Formulated with kaolin and bentonite, aloe, and chamomile, this non-drying mask helps to decongest pores, remove impurities and excess oil from the skin's surface, and hydrate the skin. A blend of hydroxy acids—including malic, lactic, tartaric, citric, and glycolic—helps to exfoliate away dead skin cells. Use once a week to remove dead skin cell buildup from skin's surface and get a deeper clean.
SkinCeuticals Clarifying Clay Masque, $51
Catching on to a common denominator? Cleansing masks all have one thing in common: they are formulated with clay. The type of clay you should use depends on your skin type, but all have the ability to remove impurities from the skin's surface and give you a deeper, more thorough, cleanse. Interested in learning more about the benefits of clay and finding the best one for you to use? We asked an expert to give us the details and we lay it all out for you here! 
Read more

Back to top