I Used a Different Face Mask Every Night for a Week — Here's What Happened
November 08, 2019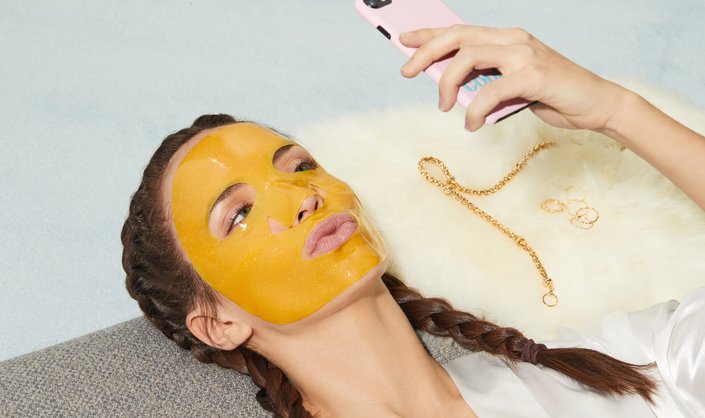 When it comes to taking care of my skin, there's nothing I love more than a good face mask. And fortunately for me — and my addiction — I have accumulated quite the lineup of hydrating, purifying, brightening and soothing face masks during my time as a beauty editor. In the name of research, I wanted to try a different face mask every night for one week. See how my skin reacted to seven days of face masking and multi-masking below. 
Why Are Face Masks So Popular? 
If you're a beauty aficionado, chances are you have a moderate obsession with face masks — and for good reason. While a simple skin-care routine can be a minimalist's dream, face masks are that extra little something that can take your skin to the next level and target specific skin concerns. Whether you have dry or dehydrated skin, excess oil on your skin's surface, visible imperfections or fine lines and wrinkles, there is a face mask out there that can help. Plus, who wouldn't want 20 or so minutes of uninterrupted masking down-time every night? 
What's the Deal With Multi-Masking? 
Your skin may be dry one day and dull the next, so it's important to keep your arsenal stocked with face masks that can address a wide variety of concerns. If your cheeks are dry but your T-zone is oily, you'll want to apply different masks to each of those areas. Aptly named multi-masking, this has become a huge trend in the skin-care sphere. It allows you to tackle your oily T-zone with a clay mask while providing moisture to your cheeks with a hydrating gel mask. I have to say, I was a little concerned about irritating my skin through this process. Loading up with a lot of different products all at once can sometimes be too much for skin to digest. But, all in the name of research, right? Find out what happened when I took on the once-daily face mask challenge, below. 
I started my Monday masking with L'Oréal Paris Exfoliate & Refining Treatment Mask from the brand's line of Pure-Clay masks. I love this mask because it is kaolin clay-based and formulated with red algae extract. Kaolin clay is a powerful detoxing ingredient and works to remove any excess oil, dirt or debris from pores. The formula helps to exfoliate the skin upon removal, smells like a luxurious spa and only takes about 10 minutes.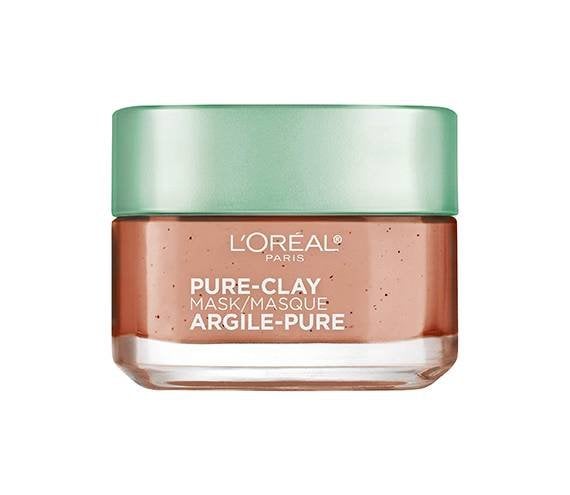 With fall in full swing, the weather in New York has started to dry up quite a bit compared to the hot and humid summer months. I decided to treat my dry complexion to Kiehl's Calendula & Aloe Soothing Hydration Mask. Formulated with hand-picked Calendula flower petals and aloe vera, I knew my skin was in for an influx of hydration. Upon initial application, my skin was met with a surge of cooling moisture. Once the masking time was up, my dry flakes were nowhere to be seen.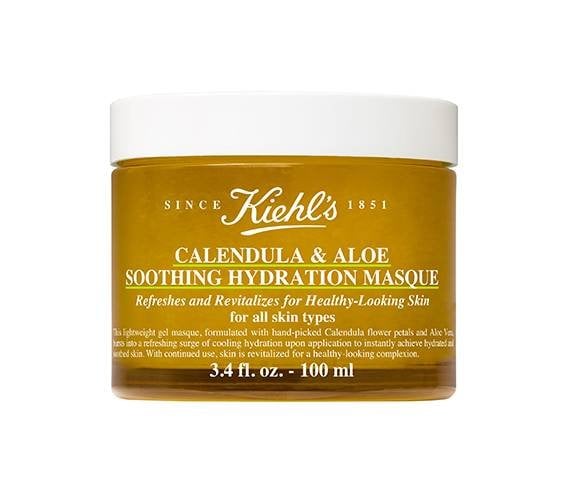 This is a staple in my masking routine, even when I'm not masking on a nightly basis. I am a huge fan of sheet masks because they're quick, simple to apply and effective. This Garnier sheet mask definitely stands out because it intensely hydrates the surface of your skin while also giving a luminous glow. I found it to be the perfect mid-week pick-me-up. As a bonus, I didn't need to splurge to see results.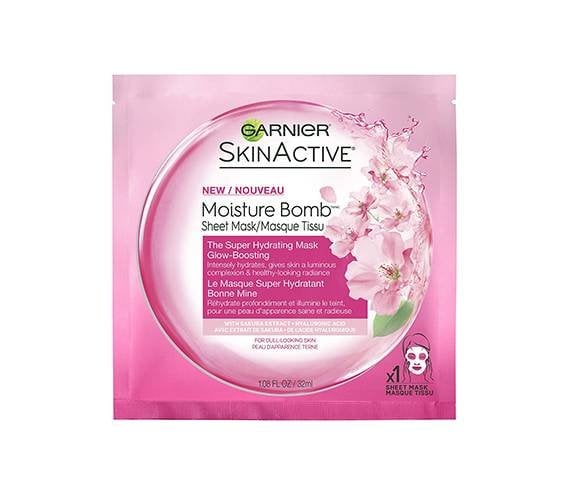 On Thursday, to get myself — and my tired skin — through the end of the work week, I used Kiehl's Turmeric & Cranberry Seed Energizing Radiance Mask. This invigorating mask is infused with cranberry and turmeric and can deliver visibly brighter and illuminated skin. One of the first things I noticed was the fresh, inviting aroma coming from the jar. After using this energizing mask, my complexion felt smoother and looked brighter. I knew instantly that this mask actually did the job of energizing my skin. I ended my work week with skin that felt renewed and looked radiant.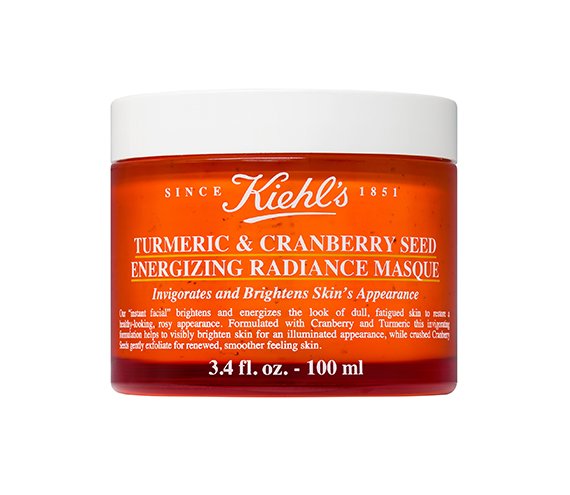 Happy Friday! Even though I was excited for the weekend, the busy week had definitely taken its toll on my skin. I was exhausted and hardly wanted to wash my face — let alone face mask. Fortunately, I remembered I had one of my favorite quick-fix sheet masks on me — Lancôme's Advanced Génifique Hydrogel Melting Sheet Mask. Lucky for me, this mask delivered an instant dose of radiance and hydration and let me start my weekend feeling refreshed.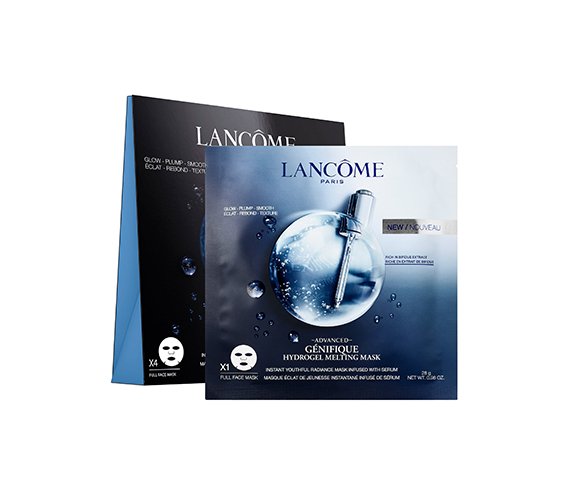 Keeping with the theme of lazy weekend masking, I spent Saturday night binge-watching TV on my couch and engaging in a little self-care with SkinCeuticals Hydrating B5 Mask. As the temperatures start to dip, I like to spend my days wrapped in a blanket and focused on replenishing my skin's moisture levels. This SkinCeuticals mask is the perfect product for the job. The gel texture soothed my skin, while hydrating ingredients, such as vitamin B5, boosted my skin's moisture levels.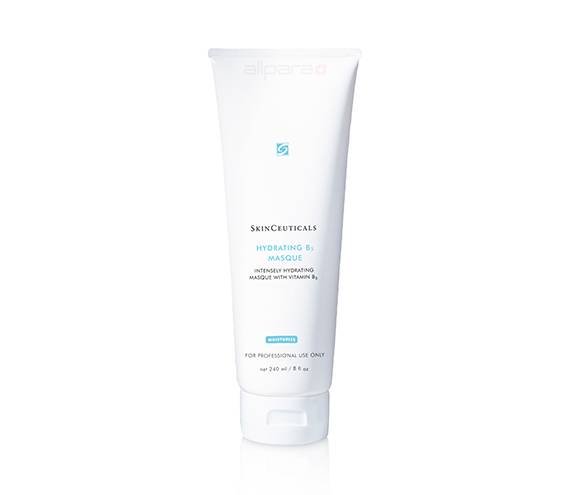 This Sunday, I broke out a face mask that I have been dying to try: the Garnier Black Peel-Off Mask with Charcoal. The detoxifying properties of charcoal draw out dirt and debris from pores like a magnet, leaving behind a detoxified complexion. I focused the application on my T-zone only. Because it's a peel-off mask, I waited about 20 minutes after application before carefully removing it. The result? My T-zone appeared mattified and my pores looked smaller.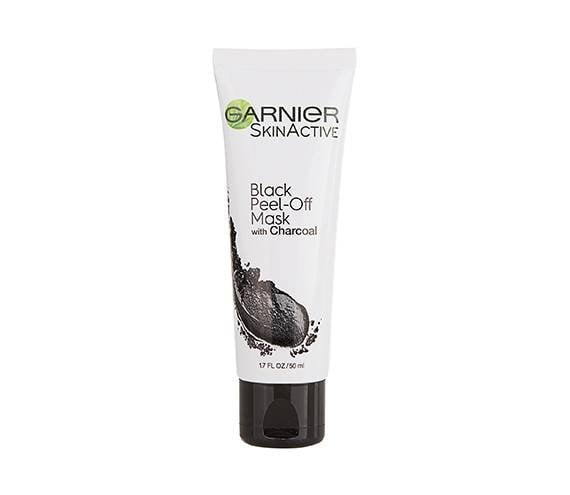 My Final Thoughts 
For someone who loves to face mask (hi!), treating your skin to a face mask every night can make your skin-care routine feel less like a chore and more like something to look forward to at the end of the day. That being said, I was a little skeptical about masking every day because I was afraid of how my skin might react to the different masks. Fortunately, I have a good idea of what my skin type is and how certain masks might cause more harm than good. I tried to stick to using a purifying mask only once in the week and focused more on the hydrating and exfoliating masks on the other days. Luckily, this combination worked out in my favor, as my skin appears more radiant and feels smoother and more hydrated than it did at the start of the week. Everyone's skin is different, though, so I would recommend speaking with your dermatologist before committing to a face mask a day. While this was a fun experiment, I would typically stick to masking just two or three times a week. 
Read More:
A Korean Skin-Care Routine for Men 
5 Lipo-Hydroxy Acid Products to Try if You Have Acne-Prone Skin 
How to Determine Your Skin Type, A Dermatologist's Guide
Read more

Back to top