Derm DMs: Do You Have to Remove Your Overnight Mask in the Morning?
December 30, 2021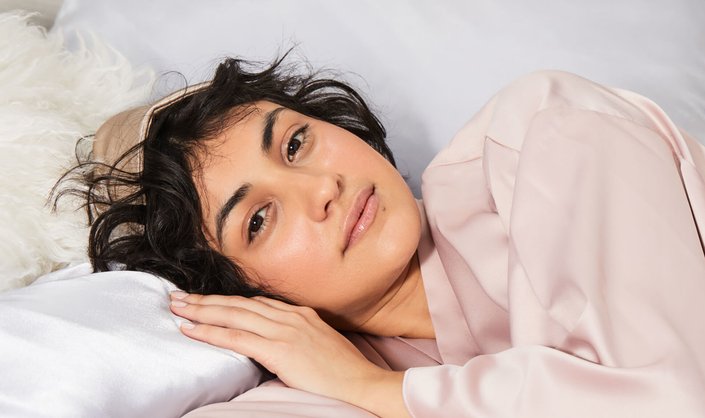 There are a lot of rules to follow in the world of skincare, from wearing sunscreen every day, rain or shine, to exfoliating regularly. But does anyone know what happens if you forget to remove an overnight mask in the morning? We consulted with Dr. Joyce Imahiyerobo-Ip, a board-certified dermatologist in Dedham, Massachusetts, to find out, whether it's a must to wipe away an overnight mask in the AM.
The Benefits of Overnight Masks and Masking While You Sleep
As we enter the dry, cold winter, sleep masks should be your new best friend. "Sleep masks are designed to deeply moisturize your skin overnight," says Dr. Imahiyerobo-Ip. "Sleep is an important part of your skin's repair and renewal process. Sleep masks may assist in helping the skin recover moisture." Because your skin is in peak rejuvenation mode while you're sleeping, overnight masks can help deliver visible results come morning. 
Not Every Mask Can Be Used Overnight 
While they may look interchangeable at first glance, overnight masks and other regular masks are not the same. "What sets sleep masks apart from other hydrating masks is that they are lighter," says Dr. Imahiyerobo-Ip. "Traditional masks are not designed to be worn overnight and could leave a messy residue on your sheets and pillows. Sleep masks, on the other hand, are meant to provide a light, permeable barrier to the skin. In general, many sleep masks are formulated with hyaluronic acid, glycerin and ceramides. Some may also contain peptides." Not only do you risk ruining your pillowcase if you leave a regular mask on while you sleep, but you need to ensure that the mask doesn't have any ingredients that can't be left on the skin long-term. Some masks contain ingredients such as alpha-hydroxy-acids and beta-hydroxy-acids, which need to be washed off according to the product instructions. 
What Happens If You Don't Wash Off an Overnight Mask in the Morning?
While overnight masks are designed to be left on for hours while you sleep, they should still be removed when you wake up. "Overnight masks should always be washed off in the morning," says Dr. Imahiyerobo-Ip. "Leaving them on may increase the risk of unintended breakouts. If you are acne-prone, make sure to read ingredients and check labels to make sure that your sleep mask is non-comedogenic." 
The Best Way to Remove an Overnight Mask 
When you wake up, remove your sleep mask before applying your morning skincare routine or makeup. "To remove a sleep mask, I recommend applying a warm towel to the skin first, and then using a gentle cleanser to rinse off the mask," says Dr. Imahiyerobo-Ip.
As for product recommendations, we love the Kiehl's Ultra Facial Overnight Hydrating Mask and the Vichy Aqualia Thermal Night Spa. One of Dr. Imahiyerobo-Ip's favorites is the HydroPeptide's HydroLock Sleep Mask.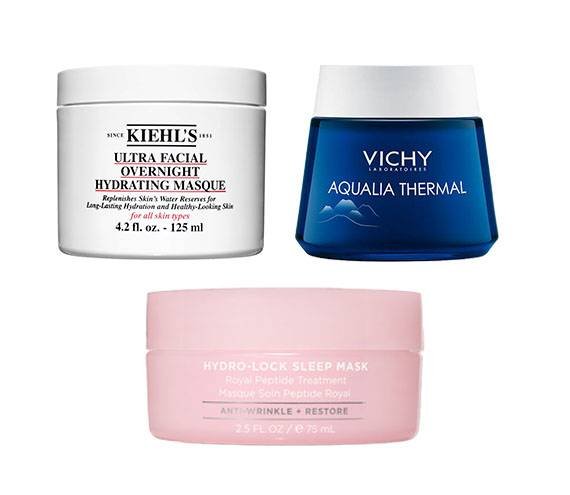 Photo: Chaunte Vaughn
Read More: 
The Difference Between Night Creams and Overnight Masks
6 Products That Work Wonders While You Sleep
The Best Ingredients to Add to Your Fall and Winter Skincare Routine, According to a Derm
Read more

Back to top