The Garnier Water Rose 24H Moisture Cream Is Like a Treat for Dry Fall Skin
October 09, 2019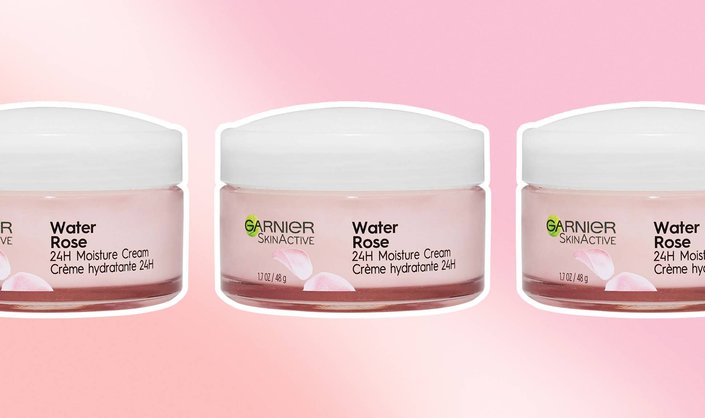 Even though it's October, I'm still reaching for lightweight gel and water-based formulas when it comes to my moisturizer — because it's uncomfortably hot and humid outside — so the new Garnier SkinActive Water Rose 24H Moisture Cream really couldn't have come at a better time. As someone who habitually sprays my face with a rose water mist both morning and night, a water rose moisture cream is very on-brand for me. The texture looks as if it's a gel formula and has a nice bounce to it when you tap your finger in it. That, combined with the refreshing scent of rose water, make it the perfect wake-me-up moisturizer.
I decided to give it a try for the first time during my morning skin-care routine to see how it would layer on top of my other products and under my makeup (spoiler: I was very impressed). After cleansing, toning, applying my eye cream, treatments and serums (yes, I do all of that in the morning), I took about a quarter-size amount of the Water Rose 24H Moisture Cream and spread it across my face and down my neck. What I first noticed about it is the instant-cooling effect is has on your skin — just what I need at the start of my day to really wake me up. It glides over your skin well and leaves behind a soft coating of moisture that absorbs in just a minute or two (a must for my morning routine because I'm always in a rush). Once it sinks in, you can feel the long-lasting hydration (sans any oil or greasiness) and visibly have a healthy glow about you.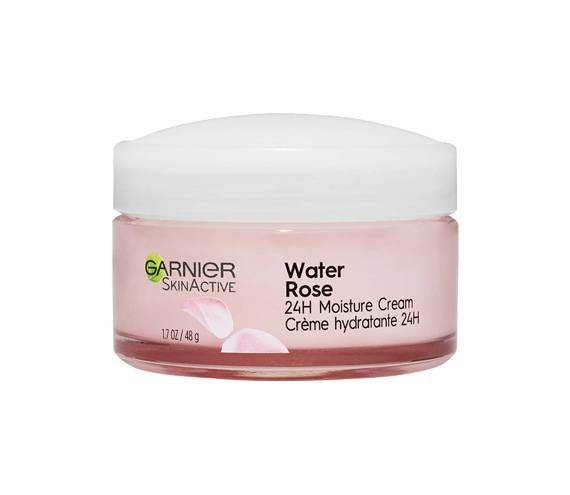 My sunscreen and makeup applied seamlessly overtop of the Water Rose 24H Moisture Cream — no pilling or stickiness — and hours later, makeup and all, you could see how smooth my skin still looked. I have fairly normal skin and only get the occasional seasonal dryness, so this moisturizer was perfect for me. The Water Rose 24H Moisture Cream works best on normal to dry skin types, and packs its ultra-hydrating properties thanks to a blend of hyaluronic acid and natural rose water. 
*I received Garnier Water Rose 24H Moisture Cream courtesy of Garnier to try and review.
Read More:
Our Favorite Skin-Care Products at Ulta Beauty for October
6 Things That Age Your Skin Prematurely — And How to Avoid Them
How to Transition Your Skin-Care Routine for Fall
Read more

Back to top