My Jaw Dropped (and My Skin Felt So Much Softer!) After I Tried This Night Cream from Kiehl's
September 12, 2022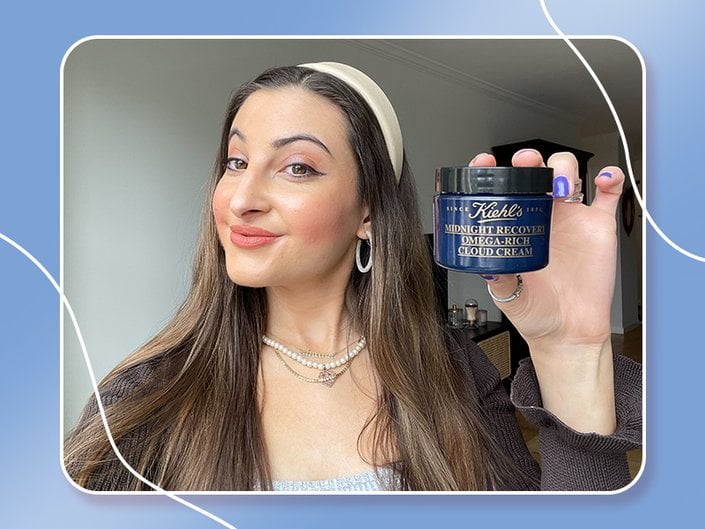 When it comes to night cream, I've tried a lot of different formulas and kinds — and to be honest, I've never been that jazzed. That's not to say I don't use a night moisturizer or cream (I certainly do — and religiously at that!), but I've never really found a product that felt any different or interesting than the day moisturizers I use. Just when I was feeling exhausted by the prospect of trying another one, a stroke of luck occurred and Kiehl's dropped the Midnight Recovery Omega Rich Botanical Night Cream — or cloud cream, if you will. At least, that's what I'll be calling it after being gifted a jar from the brand and trying it for the first time for purposes of this review.
Ahead, read on for my first impressions of the formula. Spoiler: It made my jaw drop.
The botanical formula is packed with omega 3 oil, omega 6 oil and fatty acids to renew the appearance of the skin and instantly plump your complexion with hydration overnight. The best part is that the formula promises an extremely lightweight, cloud-like consistency. If the name "Midnight Recovery" rings a bell, that's because the brand also offers a slightly thicker Midnight Recovery Concentrate Moisturizing Face Oil.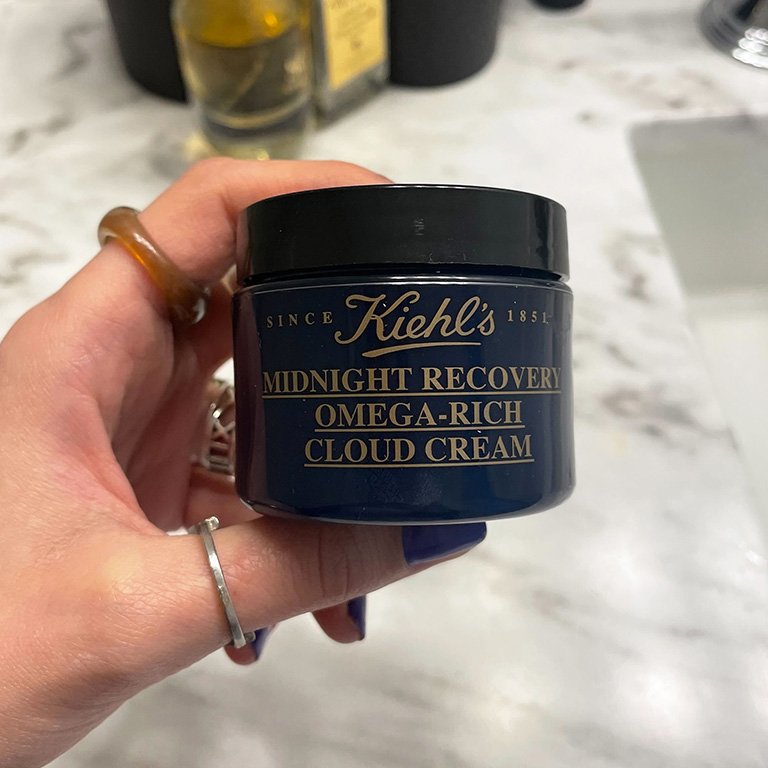 When I opened the jar for the first time, I was truly in awe of how cloud-like the moisturizer felt. Typically, I'm used to gel-like consistencies that transform into water and melt into the skin in a flash. This one was very different: rich yet whipped and super velvety soft. After I cleansed and applied retinol for the night, I scooped up a dollop (about a quarter size amount) of this cream and smoothed it all over my face, focusing on areas of dryness on my nose and brow area. The whipped texture went on easily and dried down quickly. After application, my skin felt smooth and silky and I was ready for bed.
When I awoke the next morning, I was pleased to find that my skin was incredibly soft to the touch and also looked radiant: the area near and around my breakouts actually appeared restored.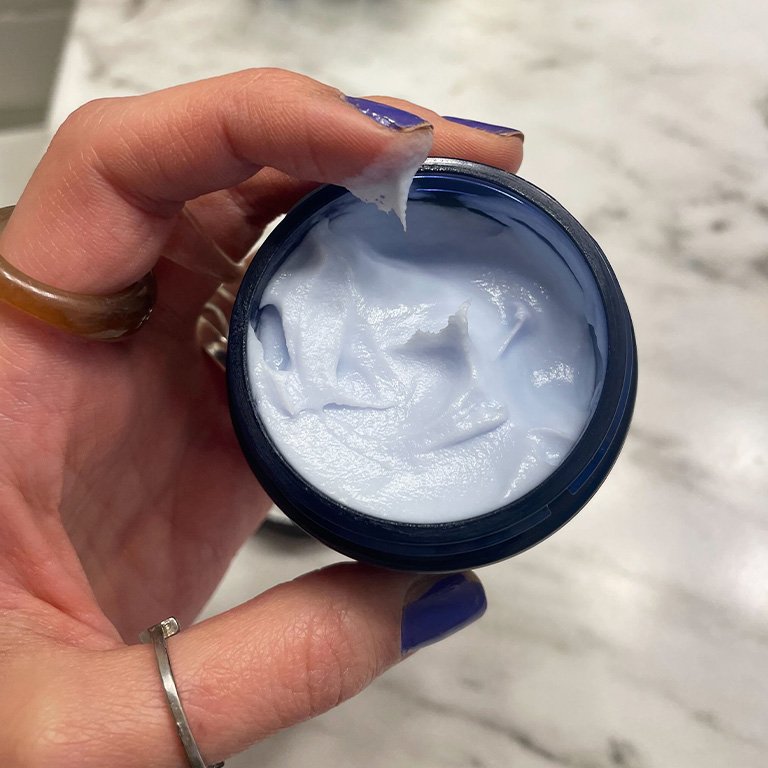 I think it's easy to say that I've finally found a night cream that truly impressed me and continues to. I think this is a great alternative to night oils because it has the very same omega and fatty acid ingredients without the thicker consistency. Instead, it's as soft as whipped cream (without the stickiness).
I can bet this cloud cream will give you sweet dreams and sweet skin for nights to come.
Photos: Alanna Martine Kilkeary
Read more

Back to top