Our Favorite Kiehl's Facial Cream Just Got an Upgrade
January 04, 2019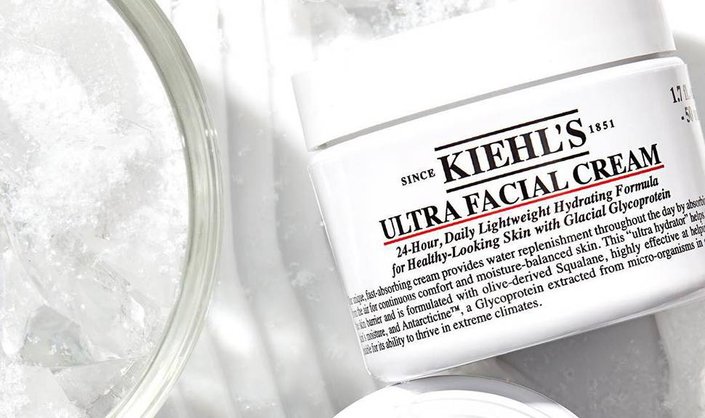 From face washes to face masks, the team at Kiehl's has developed a large array of products that have worked their way into our skin care arsenals (and our hearts) over the years. The brand recently announced that one of their all-time favorites—the Kiehl's Ultra Facial Cream—is being relaunched with a paraben-free formula. In fact, Kiehl's is looking to remove all parabens from their current formulas by 2019!
But don't worry—the new Kiehl's Ultra Facial Cream 2.0 is still the beloved, hydrating moisturizer that can continue to keep your skin soft throughout the winter. Here, we describe what's changed in the Kiehl's Ultra Facial Cream and what's remained the same.
WHAT IS KIEHL'S ULTRA FACIAL CREAM?
Change is necessary for progress. The team at Kiehl's is dedicated to improving upon their nature-inspired formulas in order to help skin remain visibly healthy. The renovated Kiehl's Ultra Facial Cream is no different. In the same way the original Kiehl's Ultra Facial Cream was relaunched to include broad-spectrum SPF 50 back in 2017, updating the formula now is an effort to ensure your skin continues to receive the care it needs without the added use of parabens, carbamide and triethanolamine.
The rest of the formula, however, has remained intact. The new Kiehl's Ultra Facial Cream is still formulated with Antarcticine, a glycoprotein extracted from microorganisms in sea glaciers that have the ability to thrive in extreme climates. Olive-derived squalane also remains within the cream's ingredients, highly effective at helping to maintain skin's moisture. The formula is also still suitable across all skin types (sensitive included).  
The new Kiehl's Ultra Facial 2.0 cream is an updated version of our beloved product without sacrificing any of the things we loved about it in the first place. The lightweight, non-greasy cream still provides 24-hour hydration, replenishing skin for continuous comfort and a healthy-looking complexion. Check it out for yourself and see why not all change is bad.
The new Kiehl's Ultra Facial Cream is available online at Kiehls.com.  
Read more

Back to top