Have Oily Skin? This La Roche-Posay Moisturizer Could Be a Skincare Routine Game-Changer
December 28, 2022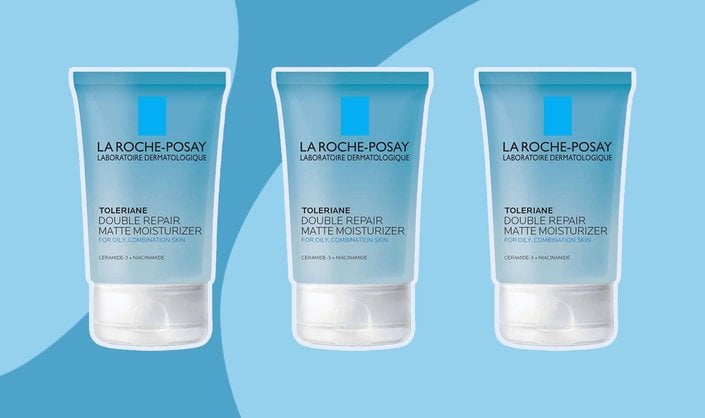 For as long as I can remember, I've had
oily skin
that exists far beyond an
oily T-zone
. As a result, I've avoided
moisturizers
, thinking that they would only exacerbate my shiny complexion.
I've learned, however, that hydration is the key to keeping your skin healthy, so I've made an effort to apply moisturizer day and night. I couldn't be more excited when La Roche-Posay gifted me a sample of the
Toleriane Double Repair Matte Moisturizer
to try. Keep reading to find out if the moisturizer lives up to its promise of staying shine-free all day.
The La Roche-Posay Toleriane Double Repair Matte Moisturizer Formula
Designed with oily skin in mind, the Toleriane Double Repair Matte Moisturizer is a lightweight, oil-free gel face moisturizer. Its formula, which includes La Roche-Posay prebiotic thermal water, ceramide-3, niacinamide and glycerin, hydrates the skin without leaving behind a greasy finish. Plus, the ultra-hydrating formula works to repair the skin's moisture barrier.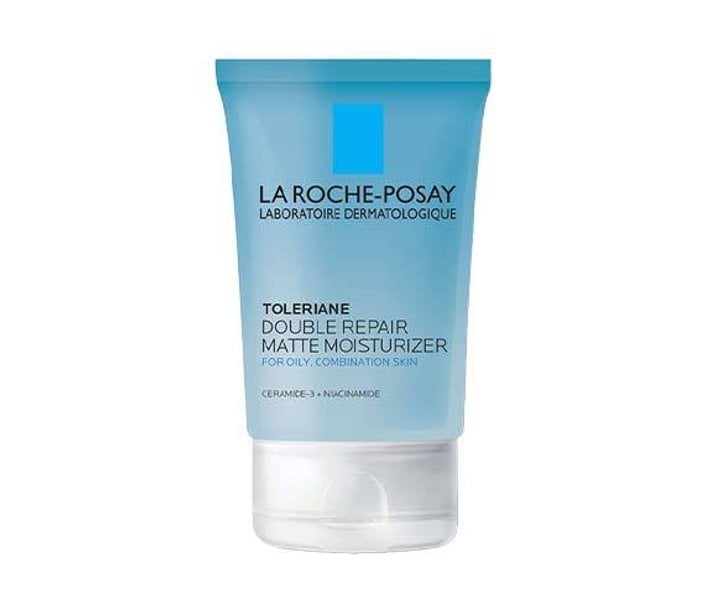 My Review of the La Roche-Posay Toleriane Double Repair Matte Moisturizer
I'm a fan of the original formula — the Toleriane Double Repair Moisturizer — but always found that it made my skin look shiny by midday. When I got my hands on the mattifying version, I was excited to try it out in the hopes that it would stick to its claims of being both hydrating and reparative without imparting a shiny finish.

After cleansing and applying a hyaluronic acid serum (my favorite is the La Roche-Posay Hyalu B5 Serum), I opened the moisturizer's cap and squeezed a dime-sized amount into my palm. The first thing I noticed was the color and the consistency of the moisturizer. The light blue gel felt lightweight, and I couldn't wait to massage it onto my face.

In slow, upward motions, I massaged the water-based moisturizer onto my skin, appreciating how quickly it absorbed Once my skin absorbed the moisturizer, I followed up with the La Roche-Posay Anthelios UV Correct SPF 70 With Niacinamide and went about my day. By lunchtime, I was surprised to find that I only needed one blotting paper instead of my usual two or three.

Overall, I'm more than pleased with the performance of this mattifying moisturizer. I'm happy to report that after using it every day for three weeks, I've noticed my skin looks less oily than usual and feels soft after use. If you have oily skin and are struggling to find a moisturizer that hydrates your skin and doesn't make you look shiny, this one may be for you.
Read more

Back to top