Pay Day Pampering: 3 Products Totally Worth Splurging On
July 15, 2016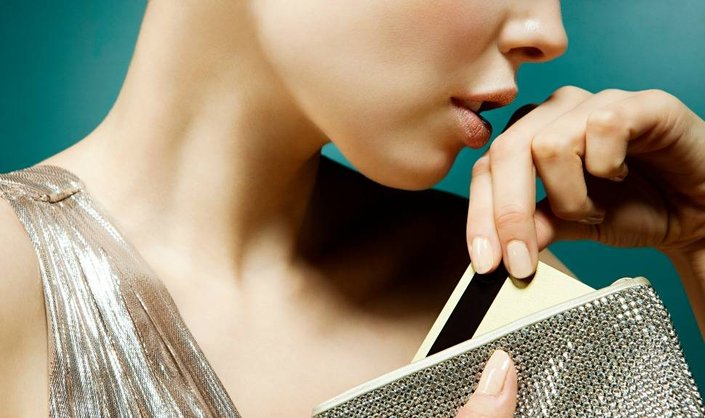 We doubt anybody will fight us on this one—Friday is hands down the best day of the week. There are so many reasons to rejoice about the work week narrowing down and the weekend being so close you could almost taste it. Another perk about Friday's? It's often the day a paycheck lands in our bank accounts. The impending weekend plus more money…need we say more? 
We're a bit biased when it comes to how we think you should spend your hard-earned cash (ahem, skin care buys), but don't get us wrong, we are not in favor of you throwing your money away on items that boast fancy ingredients and simply don't deliver. That's why we've curated the products that are definitely worth the hype (and the extra dough), below. 
LANCÔME ABSOLUE PRECIOUS CELLS SILKY DAY CREAM
This luxuriously smooth day cream feels like pure silk on the skin. Developed to reduce the appearance of fine lines and wrinkles, the formula is infused with Pro-Xylane and the brand's Rose Essential Oil, which—for the uninitiated—is a no-nonsense concentrate. The oil is curated from newly-opened Damask Roses that are hand-picked on mountain slopes in the early morning hours to preserve their vitality. The fragile rose cell molecules are carefully extracted using the process of Rose Freeze Distillate and blended into this formulation. Each 50ml jar contains the equivalent of about 16-22 petals in its blend. Skin feels instantly fresher and softer. After four weeks, notice skin that feels plumper, more luminous, with a texture that appears more refined.
Lancôme Absolue Precious Cells Silky Day Cream, $186 
GIORGIO ARMANI CREMA NUDA
You're probably thinking: $200 for a glorified BB cream? No thanks! Not so fast—this is not your average tinted cream. It boasts transparent pigments suspended into a water-based texture to allow the skin to reflect light in multiple directions. Translation: A seriously enhanced glow with blurred imperfections. The formula—available in six shades—also contains the brand's exclusive anti-aging complex (Reviscentalis), hyaluronic acid, and mannose to help reveal younger-looking skin that's deeply hydrated.
Giorgio Armani Crema Nuda, $200
YVES SAINT LAURENT BEAUTÉ OR ROUGE OIL 
YSL skin experts have wonderfully fused saffron extract—yes, you read that right—with a high concentration of natural oils to curate one of the richest anti-aging treatments the brand has to offer. Specifically developed to nourish dry and very dry skin, this elixir helps fight against free radicals while immediately nourishing skin so it's comfortable and suppler. With continued use, skin quality is improved, more uniform, and more luminous. Those benefits are worth a pretty penny, don't you agree? 
Read more

Back to top