What Happened When I Added the Vichy Peptide-C Moisturizer to My Morning Skin-Care Routine
August 16, 2019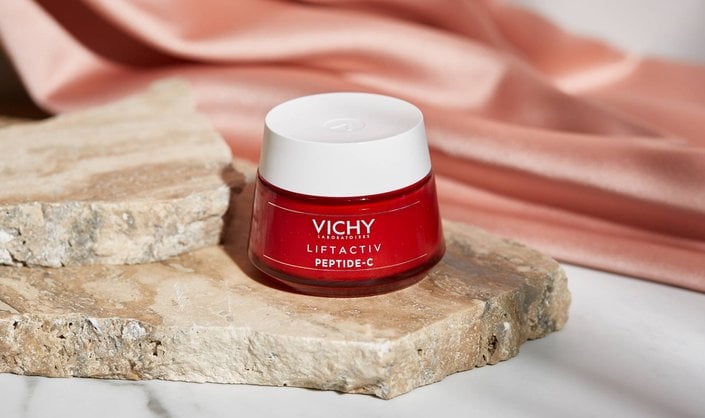 Even as a beauty editor, I had no idea what peptides were until I started noticing the word pop up on the labels of new product formulations from my favorite skin-care brands. Even still, it took quite a bit of investigating on my part to fully understand their benefits in my product formulas. In short, peptides are fragments of protein that help improve skin's firmness and are great for anti-aging. 
Peptides are rather new in terms of being called out as a hero ingredient, but you'll soon find them in many of your anti-aging products, including the new Vichy LiftActiv Peptide-C. Formulated with plant-based phyto peptides and vitamin C, this anti-aging moisturizer targets an array of signs of aging, including wrinkles, dull skin and loss of contour and firmness. It also helps improve radiance and boosts hydration with Vichy's signature mineral water. The dose of vitamin C in the Peptide-C cream helps to brighten the skin, fade the look of dark spots and reduce environmental damage. 
For me, any product that promises to improve the appearance of dullness and boost hydration immediately has my attention, and as someone who believes it's never too early to start preventing signs of aging, I was sold the second I heard about it. The first day I added it into my daily skin-care routine, I was amazed at its unique creamy texture and how it transforms into a lightweight, soft powder-like feel the second it blends into your skin. It also feels slightly cooling the second it comes into contact with your face, making it extra refreshing in the summer. Because of this, it doesn't feel sticky or oily and leaves your complexion covered in smooth, comfortable moisture — perfect for makeup application immediately after. Unlike most gel-water creams, this one didn't feel watery when I applied it — hence the unique gel-to-powder formula.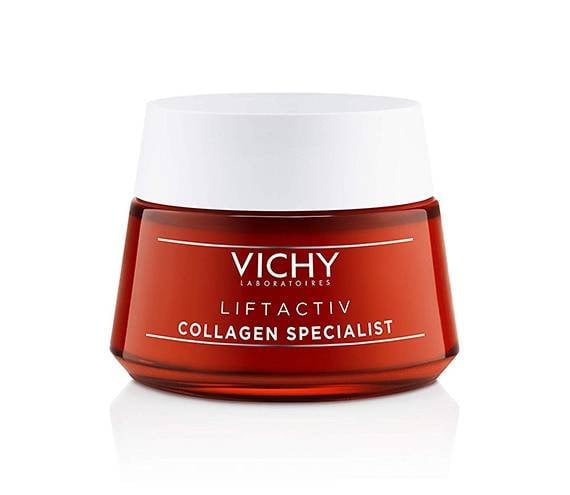 When it came time to layer on the other products in my morning routine — namely my sunscreen, makeup primer and then full face of makeup — I found the Peptide-C moisturizer made for a smooth canvas and really plumped my skin with hydration. Ten hours later, despite a full face of makeup, my skin still felt hydrated and my makeup looked smooth — which is a hard test to pass considering I walk everywhere and this summer has been especially hot and humid. 
In short: The Vichy LiftActiv Peptide-C feels like a summer treat for your skin with its cooling, creamy gel-to-powder texture. It's actually fun to apply and blend in (not a common way to describe most skin-care products, I know). I'm trying to make every little bit of this cream last before I have to restock. 
I received this product from Vichy for the purposes of reviewing it.
Read More:
What Is the Skin's Moisture Barrier?
Why You Should Start Using Retinol in Your 20s (Really!)
Vichy Just Launched a New Water-Gel Mask and It's the Perfect Summer Treat
Read more

Back to top