Derm DMs: What Is a Biocellulose Sheet Mask?
June 14, 2019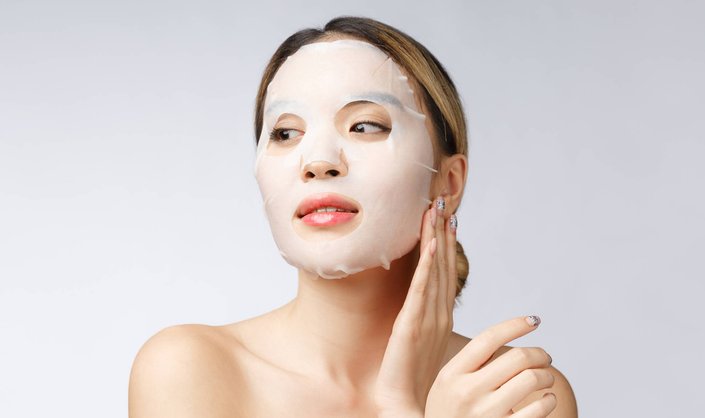 Skin-care masks come in all different shapes, sizes and textures. Between cream sheet masks, hydrogel masks, and your typical Instagram-approved mask, the variety of masks on the market is seemingly endless. One you may not have heard about yet is biocellulose. We tapped SkinCeuticals partner and physician, Kim Nichols, MD, to explain what these masks are all about. Here's what you need to know:
What Is a Biocellulose Mask?
A biocellulose mask is a lot less intimidating than it sounds. "While some masks offer anti-aging, anti-acne, or brightening ingredients, a biocellulose mask is impregnated with water as its main ingredient," says Dr. Nichols. For this reason, "it's a perfect, safe and gentle mask to use on compromised skin after a treatment." The SkinCeuticals Biocellulose Restorative Mask, is specifically designedto soothe the skin after an in-office dermatology visit. They help to hydrate and cool the skin down.
How Do Biocellulose Masks Work?
"The biocellulose mask acts as a protective barrier to address discomfort, while allowing for breathability post-procedure," says Dr. Nichols. The water soaks into the skin and leaves it feeling cool, moisturized and plump once removed.
How to Incorporate a Biocellulose Mask Into Your Routine
Even though biocellulose masks can be used on pretty much any skin type, they are designed  for sensitized and dehydrated skin. "Skin that has been recently treated with certain lasers, chemical peels or micro-needling will benefit most from this mask," Dr. Nichols adds.
Read More:
This SkinCeuticals Sheet Mask Is Worth the Splurge
12 Overnight Masks You Have to Try
Read more

Back to top