Our Favorite Night Creams for Every Budget
March 31, 2022
Your nighttime Zzs aren't called beauty sleep for nothing. During periods of deep sleep, your skin goes into repair, restore and reboot mode, which is why using a night cream can seriously amp up your skin's glow. Night creams are typically thick formulas — commonly containing ingredients like retinol or those containing anti-aging benefits — that deliver intense hydration over the course of a few hours. While this skin-care category may feel rich to the touch, you don't have to break the bank to get the benefits. Ahead, we're rounding up our favorite night creams at every price point.
Night Creams Under $50 
L'Oréal Paris Rosy Tone Cooling Night Moisturizer, $19.99 MSRP
If you're someone who is constantly switching your pillow to lay on the cooler side, then you're really going to enjoy this moisturizer. It's the nighttime version of the brand's original Rosy Tone Moisturizer, so it has the same benefits such as hydrating, firming and reviving your skin's rosy glow, but now it has an additional cooling effect to keep your skin soothed and comfortable overnight.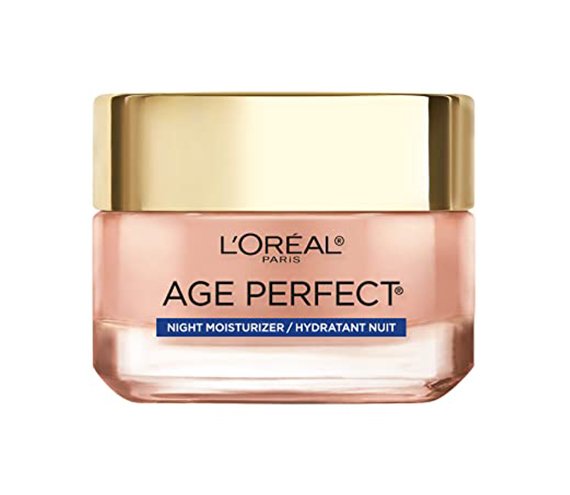 CeraVe Renewing Night Cream, $13.98 MSRP
This ultra-affordable night cream has all the right ingredients. With hyaluronic acid, ceramides, peptides and niacinamide, CeraVe has you covered in the hydration department. It's patented MVE Delivery Technology provides a controlled release of hydration over 24 hours. If you're on a budget but still want high-quality results, pick this product up at your local drugstore. 

La Roche-Posay Toleriane Ultra Night Moisturizer, $29.99 MSRP
If you have sensitive skin, we understand that trying a new product can be intimidating. But set your worries aside and give this overnight gel from La Roche-Posay a chance. It's tested on allergy-prone skin and doesn't have common irritants like fragrance, alcohol, parabens and preservatives. We love this option because it helps restore your skin's moisture barrier overnight, so you can wake up looking dewy and hydrated.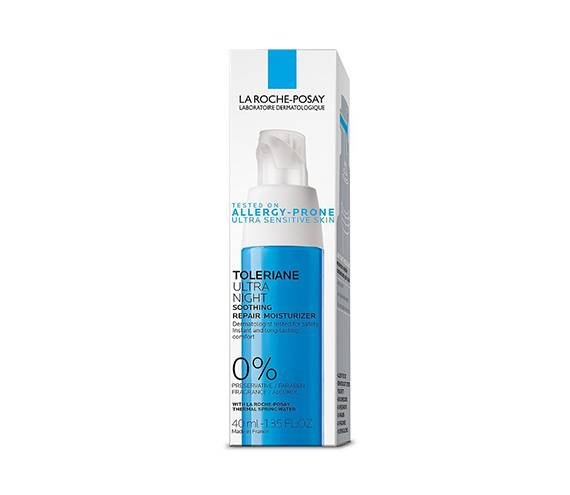 Farmacy Sleep Tight Firming Night Balm, $48 MSRP
Can't get past the thick texture that comes with most night creams? We suggest trying this one instead. It's extremely lightweight and quickly absorbs into the skin. Once you scoop up some product, warm it in your hands and watch as the balm transforms into an oil-like gel. The texture is great and so are the active ingredients. The balm contains a highly concentrated derivative called echinacea purpurea, which essentially makes skin look firmer overnight. 
Night Creams Under $100
Kiehl's Super Multi-Corrective Anti-Aging Cream, $68 MSRP 
Ten-step nightly skin-care routines may be our thing, but they're not necessarily for everyone. If you're in the market for a moisturizer that targets a handful of your skin concerns at once, look no further than our Kiehl's recommendation. This moisturizer plumps the look of fine lines and wrinkles, helps visibly retexturize and firm your complexion and infuses skin with long-lasting hydration due to the formula with jasmonic acid, birch tree extract and hyaluronic acid.

Lancôme Bienfait Multi Vital Night Cream, $56 MSRP 
When you simply can't get eight hours of sleep, break open a jar of this antioxidant-rich night cream. Formulated with fatty acids and vitamins (including vitamins A and E), it'll have your skin looking well-rested, hydrated and bright come morning.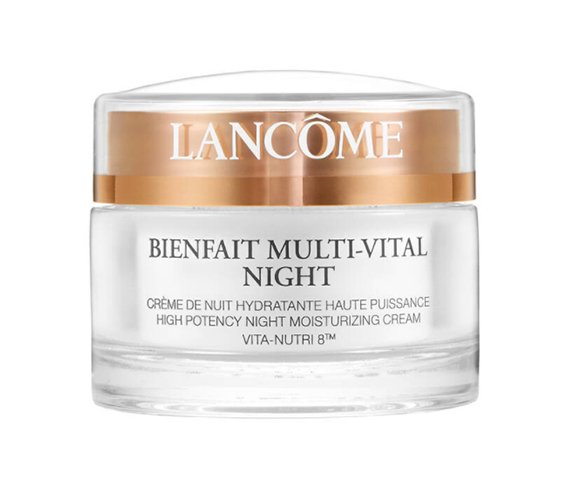 IT Cosmetics Confidence in Your Beauty Sleep Night Cream, $54 MSRP 
Consider this night cream an anti-aging powerhouse. It works to visibly improve the top five signs of aging including fine lines, wrinkles, dryness and dullness. It's formulated with hyaluronic acid, ceramides and adenosine to hydrate and restore the skin's natural barrier.
Night Creams Over $125 
Lancôme Rénergie Lift Multi-Action Night Cream, $125 MSRP
Formulated with hyaluronic acid and shea butter, this rich moisturizer offers maximum hydration and a youthful-looking glow. It also targets signs of aging such as loss of firmness and wrinkles. 

RéVive Moisturizing Renewal Cream, $195 MSRP
This powerful hydrator works overtime while you sleep. It's packed with glycolic acid to gently (we repeat, gently) exfoliate, retexturize and renew your complexion. We're obsessed with the glow this night cream gives our skin. But, it's definitely an investment, so sleep on it — literally.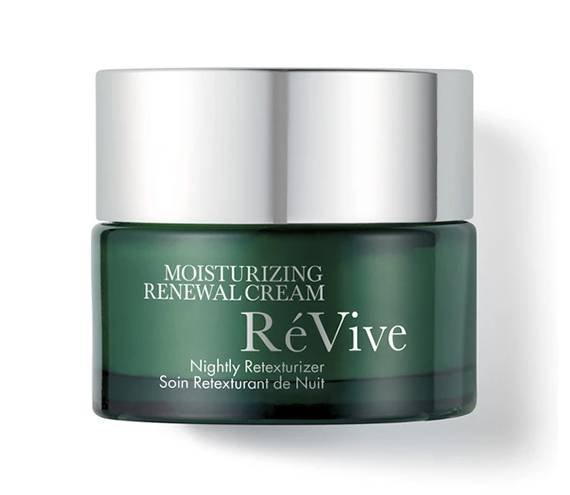 YSL Beauty Or Rouge Créme Riche, $375 MSRP
Formulated with the pistil of the saffron flower, this luxe moisturizer works to revive dull skin cells. This cream delivers hydration to the skin's surface for younger-looking, even-toned and radiant skin. To get the most for your money , warm the cream between your fingers and press it onto your face so the formula seeps in. 
Photo: Chaunte Vaughn
Read More: 
Do I Really Need a Day and Nighttime Skin-Care Routine?
The Dermatologist-Approved Nighttime Skin-Care Routine You Need to Try
Day vs. Night Moisturizer: Is There a Difference?
Read more

Back to top