Wake Up Flawless: 5 Products that Work Wonders While You Sleep
April 28, 2016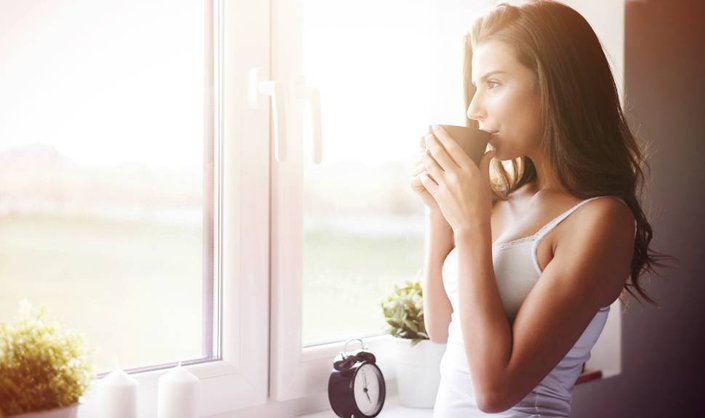 Sleep is a powerful thing. Too little and you're left fatigued and too much––well, is there even such a thing? A good night's sleep has the ability to renew and refresh, and it's during deep sleep that our skin's cells are able to rebuild and repair themselves. While our bodies are able to do some pretty miraculous overnight healing all on their own, it doesn't hurt to use a great overnight skin care product, too. These five products work overnight to give a whole new meaning to beauty sleep.
Garnier Miracle Sleeping Cream Anti-Age + Anti-Fatigue Eye Cream
Nothing screams tired quite like dark circles. Wake up tired eyes with this overnight eye cream. Using essential oils, caffeine, and rare plant extracts, this cream visibly reduces the appearance of dark circles, bags, and tired looking eyes. The unique gel-cream texture offers the hydration of a cream with the refreshing feel of a gel. Over time the cream helps to firm skin for a younger looking appearance.
Garnier Miracle Sleeping Cream Anti-Age + Anti-Fatigue Eye Cream, $16.99
VICHY Idéalia Skin Sleep Night Recovery Gel-Balm
While caffeine before bedtime seems counterintuitive, the formula—containing pure caffeine— of Vichy's Sleep Night Recovery Gel-Balm is just what your skin needs to help fight the signs of fatigue. This innovative gel-balm formula helps with a dull complexion, the appearance of an uneven skin tone, and helps give the appearance of a more firm look––all visible signs of lack of sleep. The product helps to hydrate and re-plump skin's appearance over time while stimulating cell renewal on the skin's surface and visibly evens skin tone.
VICHY Idéalia Skin Sleep Night Recovery Gel-Balm, $35
KIEHL'S Over-Night Biological Peel
This overnight peel helps to gently improve the effects of free-radical and photo-damage as you sleep. With continued use, this potent overnight peel improves skin, leaving it feeling softer and looking more even and vibrant. 
KIEHL'S Over-Night Biological Peel, $46
Lancôme Visionnaire Nuit
This lightweight gel-to-oil product helps to visibly nourish the skin, refining the look of skin's texture and pores, leaving skin looking smoother and softer. The formula features concentration of glycerin, ceramides, and four plant-based oils.
Decleor Night Essence
For skin that appears plump, try this 30-night treatment. Created with a blend of two essential oils—extracted from plants of Manuka and Cistus—and amaranth oil, this formula energizes the skin, improves radiance, and refines texture. 
Decleor Night Essence, $144
Read more

Back to top