Ask the Expert: Are Charcoal Scrubs Good for Your Skin?
October 31, 2018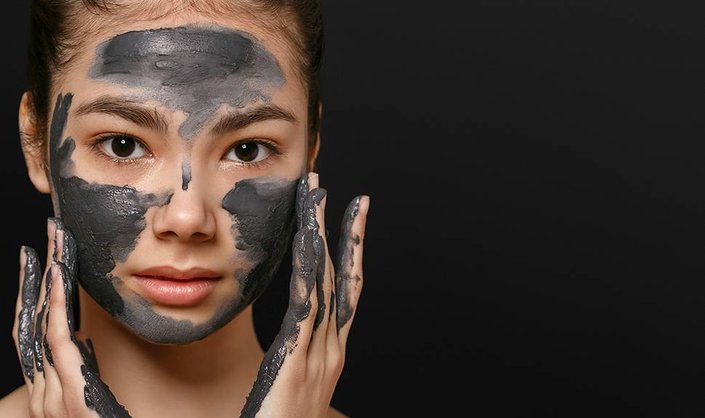 If a charcoal scrub is next up on your skin care buy list, you'll hardly have any trouble finding one. That's because charcoal skin care—from sheet masks to face washes—are among the trendiest products on the market right now. Much of its popularity has to do with charcoal and its benefits for your skin. So while it may seem like the charcoal craze is nearing its end, we're here to tell you not quite. Read on for a refresher on the benefits of charcoal for your skin—plus, we asked board-certified dermatologist, and Skincare.com consultant, Dr. Dendy Engelman about whether or not charcoal scrubs are a good addition to a skin care routine.
How Can Charcoal Benefit the Skin?
We're not just seeing one or two charcoal skin care products earning the spotlight but rather dozens upon dozens. From charcoal-infused sheet masks to blotting papers, there must be a real skin benefit of putting charcoal in such a wide range of skin care products. So why is charcoal such a big deal right now? You may already know this but activated charcoal isn't exactly a new ingredient. It's been used for decades in skin care.
"Activated charcoal contains carbon molecules which act like a magnet to attract and absorb dirt and oil," Dr. Engelman says. "When dirt and oil in your pores come in contact with the carbon, they stick to it and then get washed away when you rinse."
Are Charcoal Scrubs Good for Your Skin? 
You've probably already picked up on the answer, which is a resounding yes! Put simply, a charcoal scrub can help reduce the number of impurities on the skin's surface and in turn reduce the risk of congestion buildup in the pores. The result over time? Clean skinand a radiant-looking complexion. 
That said, Dr. Engelman explains that a charcoal cleanser or scrub may not deliver the same amount of charcoal benefit as a charcoal mask which sits on the skin for a longer period of time. "By design, cleansers don't stay on the face for more than a minute so activated charcoal in a cleanser or scrub would work to remove surface impurities," she says. If a deep clean is what you're after, Dr. Engelman recommends a charcoal face mask which can sit on the skin for up to 10 minutes and can sink into the pores.
Who Can Use a Charcoal Scrub?
Charcoal scrubs are often recommended for individuals with oily or acne-prone skin. Some formulas may be gentle enough for all skin types, so consult your product of choice and scan the label carefully.
AcneFree Blackhead Removing Charcoal Scrub
Now that you know why charcoal scrubs are such a fan favorite, allow us to introduce you to one of our favorites under the L'Oreal portfolio of brands: AcneFree's Blackhead Removing Charcoal Scrub. The name gives it away, but this scrub can help keep blackheads at bay. As a reminder, blackheads form when dirt and debris creates a clog in the pore. When that clog is exposed to the air, it oxidizes and turns black. To help remove that pore-clogging dirt and keep it from piling up in the first place, this charcoal scrub can be of great use.
AcneFree Blackhead Removing Charcoal Scrub is formulated with salicylic acid and charcoal, and can not only treat acne and blackheads but exfoliate the skin at the same time. Let it be your new go-to to help clear blackheads and deeply clean the skin of dirt, oil, and impurities.
The rules of use are simple. Start by wetting your hands and your face. Squeeze the scrub into your hands, then rub together. Apply to face and massage gently into skin, making sure to avoid the sensitive eye area, and rinse. Follow with your favorite moisturizer.
Read more

Back to top