We Tried the Lancôme Rénergie Lift Milk Peel (And Spoiler: We're in Love)
June 23, 2020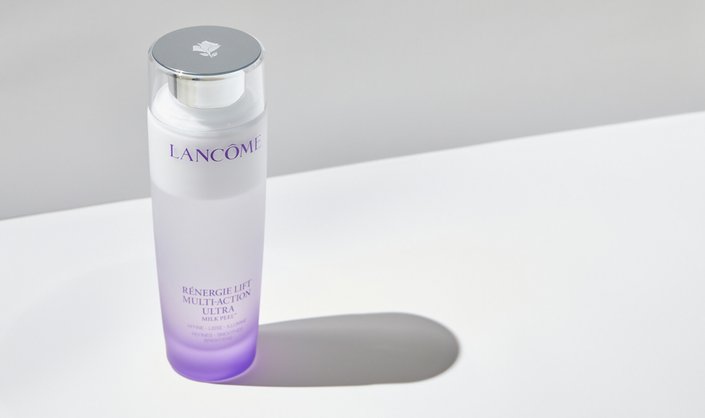 I'm really missing my dermatologist these days (shout out to Dr. Ellen Marmur!), and I'm dreaming of chemical peels and laser treatments. While it feels like everyone else spent their social-distancing time masking, I've been away from home and away from my regular skin-care products — and my skin has been lackluster because of it. I decided what my ad-hoc routine needed most was a chemical exfoliant, so when Lancôme gifted me its new Rénergie Lift Multi-Action Ultra Milk Peel ($80 MSRP) to try and review, it seemed like just the thing to do. 

The name "milk peel" immediately got my attention, and the product does have a milky consistency and peel-like benefits (that's where the chemical exfoliation for increased surface cell turnover comes in), I was surprised to learn that it doesn't contain any actual milk and is more of a skin-care lotion than a typical liquid peel. It's a bi-phase product, which means you have to shake it before you use it, and you pour a little onto a cotton pad to apply it after cleansing. It's formulated with vitamin E and linseed extract to help hydrate and lipo-hydroxy acid to exfoliate.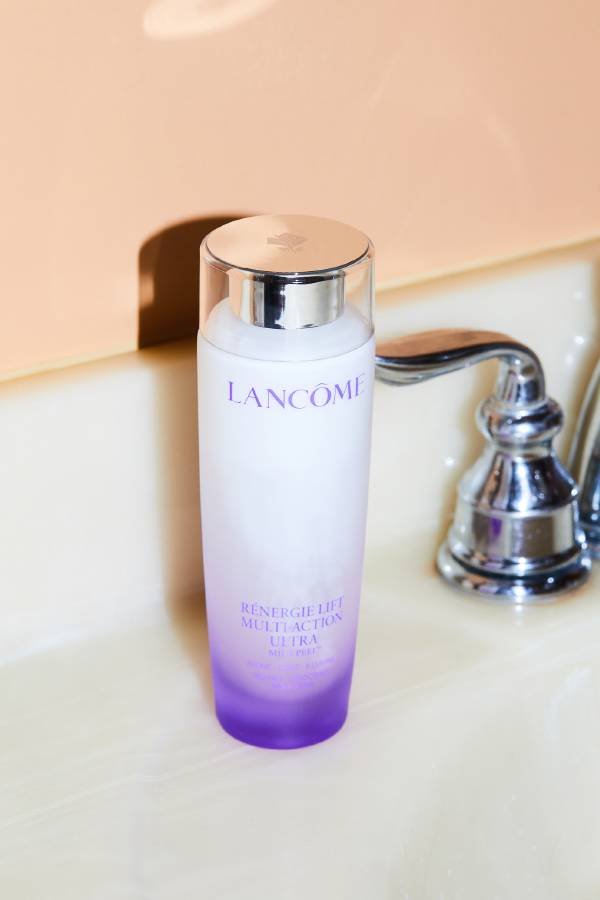 The first time I used it, I was impressed by the powdery rose fragrance. I usually avoid fragranced skin care, but I found this scent to be lovely and subtle. Then, there was the soft finish it left on my skin — it felt like I'd applied a light moisturizer instead of an exfoliating product. I did, however, still follow it up with my favorite moisturizer. I've now been using the milk peel daily for six weeks, and I'm already starting to notice a difference: My skin feels refreshed and smoother. I may not be doing my pre-pandemic 12-step routine, but my skin certainly isn't lackluster anymore.
Read More: 
The Lancôme L'Absolu Mademoiselle Lip Balm Is the Only Thing Getting My Dry Lips Through Social Distancing
How to Prepare for a Chemical Peel
Which Lancôme Foundation Is Right for You?
Read more

Back to top