3 Microbead-Free Exfoliators You (and the Environment) Will Love
April 15, 2016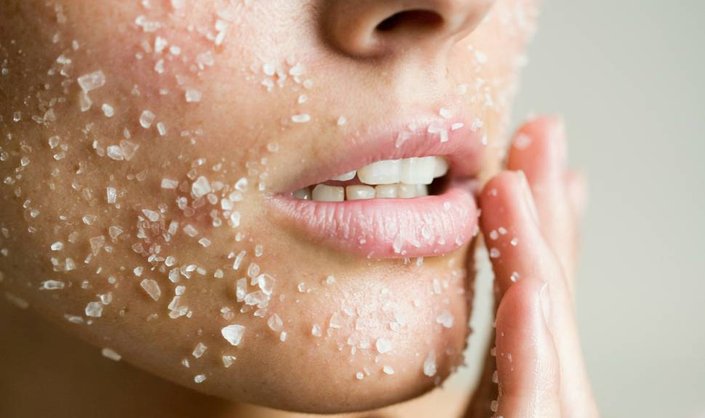 Late last year, President Obama signed an important new bill into law. The Microbead-Free Waters Act of 2015 amended the Federal Food, Drug, and Cosmetic Act to ban the manufacturing of cosmetic "rinse-off" products that contain plastic microbeads by July of next year. The intention of the Act is to keep artificially-created microbeads from polluting waterways. Plastic microbeads, according to the bill, are any solid plastic particle less than five millimeters in size, intended to exfoliate or cleanse the skin. But, plastic microbeads don't dissolve or decompose in the environment, meaning they have the potential to pollute it and may even pose a threat to marine life. Thankfully, you don't have to wait until next year to start exfoliating in an environmentally-friendly way. We're sharing our our picks of the best microbead-free scrubs and exfoliators below!
Decleor 1000 Grain Body Exfoliator
Created with dry skin in mind, this grain exfoliator from Decleor helps to remove any surface build up of dead skin on the body. A blend of argan shells, sugar grain, and orange peel, mechanically exfoliate skin while grape, pineapple, and passion fruit acids chemically exfoliate the skin's surface. The unique texture begins as a yellow gel, turns into an oil during the massage, and transforms again into milk once it's rinsed away. After use, skin feels softer and looks more radiant.  
Decleor 1000 Grain Body Exfoliator, $44
The Body Shop Spa of the World Dead Sea Salt Scrub
Known for its high concentration of minerals and its natural exfoliating abilities, Dead Sea Salt is an excellent option when looking for an environmentally-friendly exfoliating option. This scrub from The Body Shop uses large, course crystals and a blend of plant oils to exfoliate and moisturize skin on your body.
The Body Shop Spa of the World Dead Sea Salt Scrub, $32
Kiehl's Pineapple Papaya Facial Scrub
Unlike our two picks above, this exfoliating scrub is for your face. Using small pieces of pineapple and papaya—in addition to finely ground scrub grains—this facial scrub gently removes dead surface skin cell build up and helps skin feel softer after use.
Kiehl's Pineapple Papaya Facial Scrub, $28
Prefer a DIY approach to exfoliation? Try our recipe for a DIY sugar scrub to slough away dead skin cell buildup on your body and our exfoliating ice cube face mask for your face!
Note: When exfoliating your skin, you'll want to make sure you always moisturize after to ensure you don't strip your skin of its necessary oils. You may even notice your favorite moisturizer or lotion works even better after exfoliating—find out why here!
Read more

Back to top