Should You Exfoliate More or Less in the Winter? A Derm Explains
December 15, 2020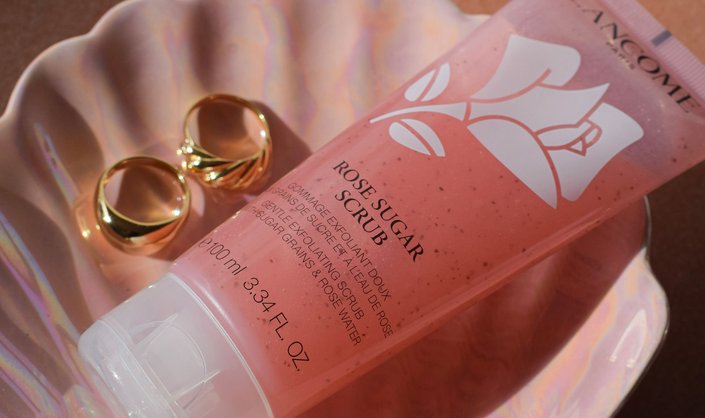 Exfoliating  is known for its benefits, but it's easy to overdo it. For example, if you scrub too hard, apply a chemical exfoliant that's too strong or simply exfoliate too frequently, it could result  in visible irritation or even dry out your complexion. If your skin is already dry and sensitive during the winter, you may think it's a good idea to pump the breaks on exfoliating until the weather heats back up. But according to Dr. Blair Murphy-Rose, a board-certified dermatologist based in New York City, exfoliating is an important step, no matter the season. Here, she explains how you can continue to exfoliate in the winter to keep your skin looking its best. 
Some of the Known Benefits of Exfoliating in the Winter
"When skin is dry, the outermost skin cells do not shed off appropriately and contribute to dullness and flakiness," says Dr. Murphy-Rose. "It's important to exfoliate thirsty skin regularly and always moisturize after. In fact, moisturizing products can penetrate better and work more effectively after exfoliation."
Even if your skin type isn't dry, exfoliation in the winter is still a good idea. "Most skin types, even oily, experience an increase in dryness over the winter as the air becomes less humid," she says.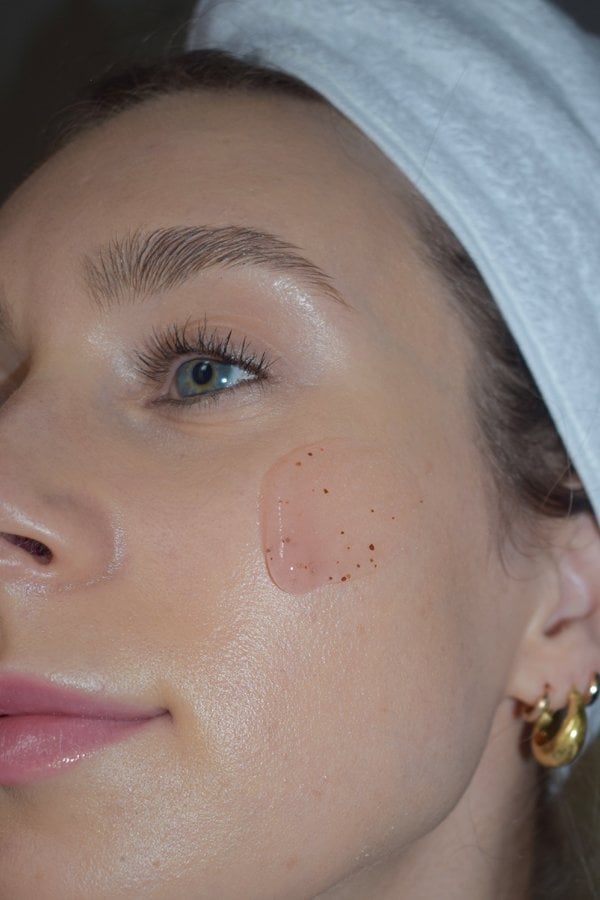 How to Exfoliate in the Winter
Because skin can be more sensitive in the winter due to the low humidity, harsh weather and drying indoor heating, Dr. Murphy-Rose says that it's important to choose the right product for the job. "I recommend gentle daily exfoliation rather than a stronger monthly or weekly peel option," she says. "Consistent use of a gentle exfoliation product can yield great results without making winter skin even more sensitive to the elements."
Dr. Murphy-Rose prefers chemical exfoliators over physical scrubs because the latter can cause irritation and inflammation. We are fans of the SkinCeuticals Glycolic Renewal Cleanser, for example, which is formulated with glycolic acid plus aloe leaf juice and glycerin to help promote cellular turnover at the surface level, soothe and hydrate. If you are interested in a physical scrub, we recommend trying the Lancôme Exfoliating Rose Sugar Scrub. The formula is gentle and contains rose water and honey to promote a healthy, radiant glow.
It's a good idea to follow up your exfoliation products with a moisturizer and a sunscreen during the day. "Exfoliation makes skin more sensitive to the sun, so don't change your sun-protection routine in the winter," says Dr. Murphy-Rose.  
Photo: Drew Richards 
Read More:
7 Peel Pads That Make Exfoliating Super Easy
Could Allergies Be Causing Your Dry Skin? We Asked the Experts
Skin-Care Ingredients You Shouldn't Mix
Read more

Back to top