Derm DMs: How Many Skin-Care Acids Should I Use in My Routine?
November 30, 2020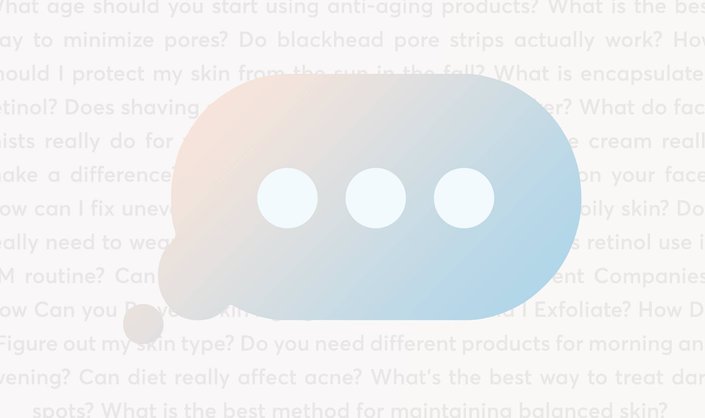 Acids have permeated nearly every category of skin care. Right now on my vanity, I have a cleanser, toner, essence, serum and exfoliating pads that all contain some form of hydroxy-acid (i.e. AHAs or BHAs). These ingredients are effective and offer great skin benefits, but they can also be drying and irritating if used too frequently or incorrectly. While it's tempting to want to stock up on every kind of product that contains an acid (and clearly I know this from experience), you don't want to overdo it.
Recently, I chatted with Dr. Patricia Wexler, a board-certified dermatologist based in New York City, to find out how many exfoliating products, in general, can be used in one routine. Read on for her expert advice. 
Can You Layer Products That Contain Acids?
There's really no yes or no answer here; the amount of exfoliation your skin can tolerate depends on a few factors. The first is your skin type, says Dr. Wexler. Acne-prone, oily skin types typically tolerate acids better than dry or sensitive skin. Dr. Wexler notes, however, that "acids should be used in moderation" no matter what your skin type is. 
Other factors that can affect your tolerance are the percentage of acid you use and whether you're following up with a barrier-strengthening moisturizer. "Your skin has essential oils you don't want to strip," says Dr. Wexler. In addition to causing dehydration and making your skin barrier vulnerable to damage, stripping these essential oils can actually cause your skin to produce more oil to compensate. A hydrating ingredient that Dr. Wexler recommends using post-exfoliation is hyaluronic acid. Despite its name, the ingredient is not an exfoliating acid so it's safe to use with AHAs and BHAs. 
One acid that can typically be used daily (especially for those with oily skin) is salicylic acid (a BHA). "Very few people are allergic to it, and it's great for keeping pores tight and clean," she says. It can be especially beneficial for helping keep skin clear if you're wearing a protective mask often. 
If you do want to use another acid, like an AHA to help target uneven tone or texture, Dr. Wexler recommends using a mild one and immediately following up with a moisturizing product. As an example, you could use a daily cleanser that contains salicylic acid (try the Vichy Normaderm PhytoAction Deep Cleansing Gel), followed by a glycolic acid serum (such as the L'Oréal Paris Derm Intensive 10% Glycolic Acid) (either daily or two to three times per week depending on your skin) and then finish with a moisturizer like the CeraVe Moisturizing Cream. It's formulated with ceramides and hyaluronic acid to protect the skin barrier.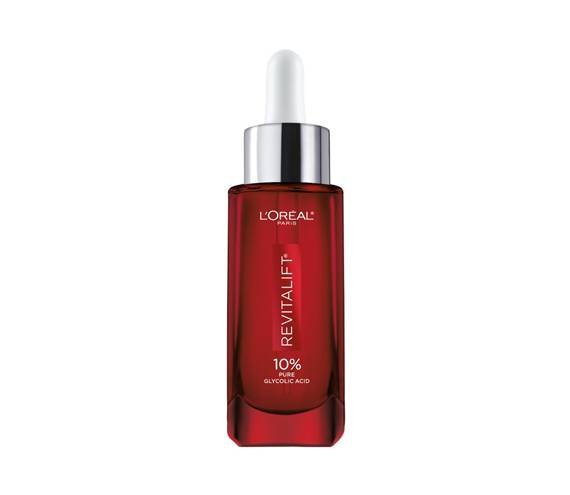 How to Know If You're Over-Exfoliating
Redness, irritation, itchiness or any adverse reactions are all signs that you're over-exfoliating. "Nothing you're using should be causing these issues," says Dr. Wexler. If you are experiencing any of these effects, lay off the exfoliation until your skin heals and then reassess your exfoliation routine and skin concerns. It's important to pay attention to your skin and note how it reacts to certain acid percentages and frequency of use. It's always best to start small and slow (i.e. with low percentage acids and a low frequency of use) and work your way up according to your skin's needs. When in doubt, consult with a dermatologist for a personalized plan. 
Design: Hannah Packer
Read More:
How Often Should You Get a Facial?
How to Safely Use Retinol in the Summer
The Best Cleansers for Oily Skin, According to Our Editors
Read more

Back to top