Get a Streak-Free Spray Tan at Home in 4 Simple Steps
April 19, 2022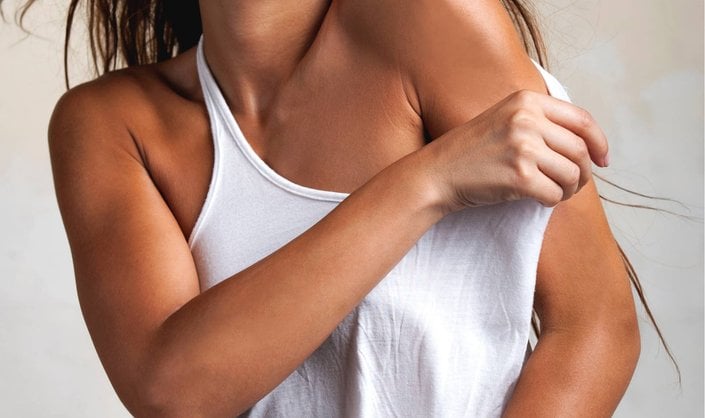 Summer is all about glowing, bronze skin, but with the sun's harmful UVA and UVB rays lurking around every corner, getting a tan the natural way is out of the question. Luckily, there are plenty of self-tanners that can help you achieve a faux sun-kissed glow sans sunlight. One of our favorites? The L'Oréal Paris Sublime Bronze ProPerfect Salon Airbrush Self-Tanning Mist from our parent company L'Oréal. Like a spray tan in a bottle, this drugstore self-tanner was inspired by professional techniques and can help you achieve a salon-worthy spray tan at home. Formulated with a blend of antioxidant-rich vitamin E and gentle alpha hydroxy acid (AHA), the ProPerfect Salon Airbrush Self-Tanning Mist can nourish and smooth the surface of the skin and provide a gorgeously bronzed, natural-looking faux tan, too. Want to give it a try? Keep reading to find out how to give yourself an at-home spray tan. 
Step 1: Prep Your Skin
In order to achieve a natural-looking, streak-free spray tan, you'll want to ensure you prep your skin accordingly. The first step in prepping your skin for an airbrushed tan is exfoliation. Exfoliating can help slough off dry, dead surface skin cell buildup and leave your skin feeling soft, smooth and ready for an even-looking spray tan.
You can exfoliate the skin on your body in a number of ways, but our go-to is usually a sugar (or salt) body scrub, or dry brushing. While body scrubs are typically used in the shower, dry brushing requires the use of a natural bristle brush to gently exfoliate your complexion while it's dry to slough away any dead skin cells. 
After you've exfoliated your skin, you'll want to hop in the shower for a quick rinse. Now is also a good time to shave your legs, as shaving post-spray tan can remove some of the tanning formula and result in a lighter bronze. Once you've rinsed off, it's time for step two. 
Step 2: Hydrate!
When it comes to applying a self-tanner of any kind, hydration is key. We recommend hydrating every inch of your body with a lightweight body lotion, like the L'Oréal-owned Vichy Ideal Body Serum-Milk, then using something a little heavier (like an oil or body butter) on the drier, rougher areas of the body. Think: your knees, elbows, knuckles, ankles, etc. That way, when it comes time for application, the spray tan won't cling to any dry patches on those areas resulting in a streaky, uneven finish.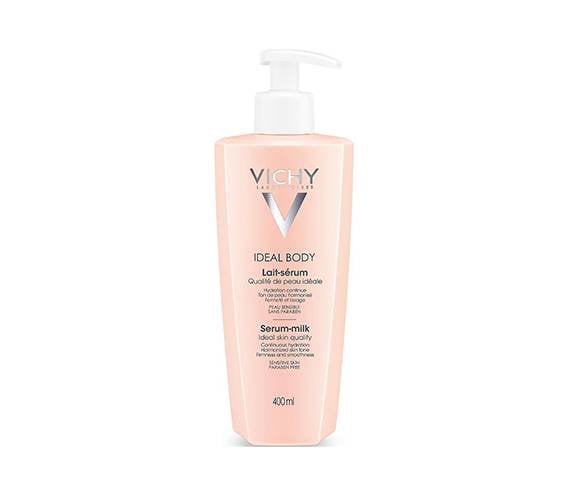 Step 3: Apply an At-home Spray Tan
Now that your skin is prepped and ready for your airbrush tan, it's time for application. To apply the Sublime Bronze ProPerfect Salon Airbrush Self-Tanning Mist, remove the cap and keep the bottle at an arm's length from your body. Next, spray your whole body with one even coat. Be sure not to rub the formula into your body. After you've applied an even coat, allow the formula to dry completely before putting your clothes back on.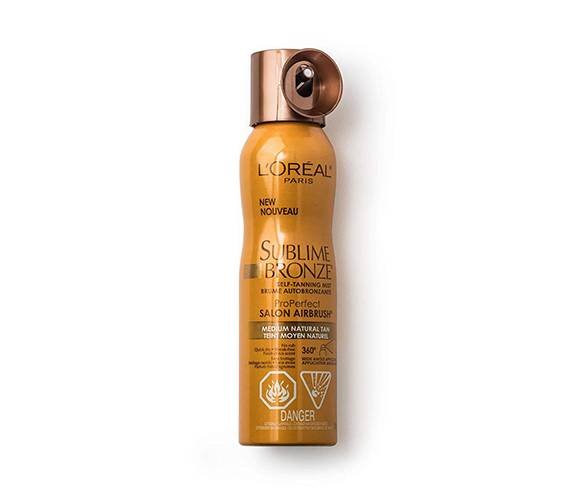 Step 4: Keep Your Fake Tan From Fading
After you've misted your body with the spray tanner, you'll want to ensure that you keep your body as hydrated as possible. This will help the spray tan stay intact and will also allow it to fade in a more natural-looking way, as opposed to looking super blotchy and discolored. After about three or four days, indulge your body skin to a gentle exfoliation and follow up with another coat of the spray to extend the life of your airbrush tan. Just don't forget to prep your skin with hydration beforehand.
Hero Asset: Shutterstock
Read More: 
How to Tan Safely — And Quickly
Quick Question: Can You Still Get Tan Wearing SPF?
Get Rid of Uneven Tan Lines with These Self-Tanning Hacks
Read more

Back to top