Derm DMs: Is My Body Butter Making Me Break Out?
May 19, 2021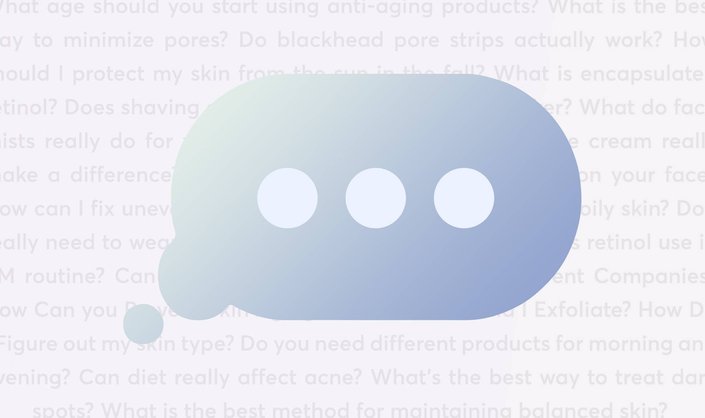 Rich body lotions, like body butters, feel nice and provide ultra-moisturizing benefits. If you're prone to body breakouts, however, they also might be clogging your pores. 
According to Skincare.com consulting dermatologist, Dr. Hadley King, if your body butter (or any body moisturizer for that matter) is comedogenic, meaning it contains ingredients that are likely to clog pores, it may cause breakouts. Comedogenic ingredients commonly found in body moisturizers include coconut oil, palm oil and soybean oil. "If the body acne you're experiencing seems to correlate with use of a comedogenic product, then it may be a factor," says Dr. King. "I would recommend stopping use of the comedogenic product." 
If you are experiencing body acne, she suggests incorporating a body wash formulated with salicylic acid or benzoyl peroxide into your routine. We love the CeraVe SA Body Wash for Rough & Bumpy Skin.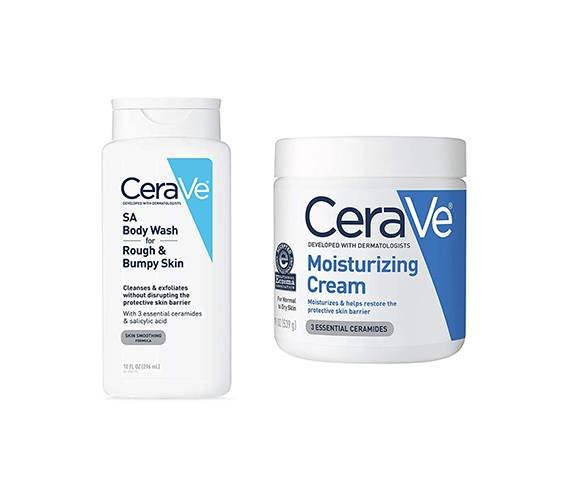 Once you've removed the comedogenic body-care product from your line-up, swap in one that's hydrating, and non-comedogenic. Dr. King recommends looking for body butters that contain ingredients like glycerin and ceramides that are not likely to clog pores. "Also look for formulas that will absorb quickly and are non-greasy," she says. One rich body moisturizer that fits the bill is the CeraVe Moisturizing Cream. For a buttery non-comedogenic formula, try Carol's Daughter Almond Cookie Frappe Body Lotion. 
Design: Hannah Packer 
Read More:
5 Questions You Should Ask Your Dermatologist
What Type of Deodorant Is Right for You?
Derms Share Their Favorite Products for Fighting Maskne
Read more

Back to top