Derm DMs: Can You Use Too Many Skincare Products?
May 19, 2021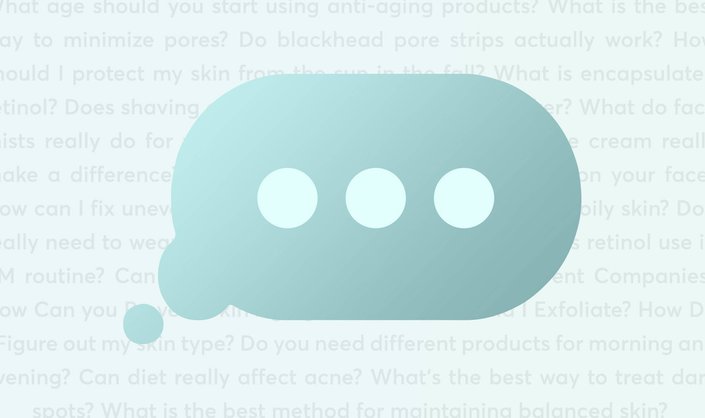 Is there such a thing as using too many skincare products? As tempting as it may be to try every new skincare release (as beauty editors, we know the feeling all too well), using more products doesn't always correlate to having better skin. We asked NYC-based Skincare.com board-certified consulting dermatologist Dr. Joshua Zeichner whether or not it's possible to overdo it with your skincare routine, as well as the products everyone should prioritize. Read on for his tips.
Can you use too many skincare products?
"When it comes to skincare, more is definitely not better," Dr. Zeichner says. "You have no way of knowing whether the products you are combining are actually compatible, especially if you are using temperamental active ingredients like retinol or vitamin C. Mixing them with other products may deactivate each other."
There are signs that your skin will give you if you're overdoing it. "If you're developing redness, drying, burning or stinging with your skincare products, you should definitely hold off," Dr. Zeichner says. "Skincare does not have to be complicated to be effective."
How can I incorporate new products into my routine?
The problem with constantly switching up your skincare routine is that if your skin becomes irritated, you'll have no way of pinpointing which product triggered the flare-up. According to Dr. Zeichner, it takes at least several weeks — sometimes months — of continued use to see the benefits of active ingredients.  So take your time with each new product you introduce and limit the number of formulas you're adding at once. If you notice irritation right away, stop using it and if you don't, you can wait at least a month to see if the product has noticeably improved the appearance of your skin.
How to Create a Minimalist Skincare Routine
Dr. Zeichner likes to limit his clients' skincare routines to no more than two or three steps after cleansing. Read on for a gentle morning and nighttime regimen to follow, based on Dr. Zeichner's steps.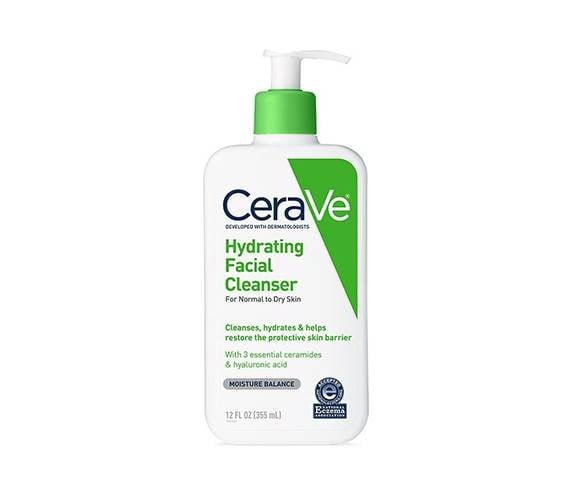 A.M.
Step 1: Cleanse with a gentle face wash. We recommend the CeraVe Hydrating Facial Cleanser because it's gentle, non-comedogenic and free of parabens, soap and fragrance.
Step 2: Apply an antioxidant serum, such as the SkinCeuticals Silymarin CF, a potent vitamin C serum ideal for oily and acne-prone skin.  If you have dry or normal skin, try the brand's C E Ferulic With 15% L-Ascorbic Acid instead. 
Step 3: Once the serum dries, it's time to apply moisturizer and sunscreen. You can do this separately, or combine these steps with a product such as theGarnier Green Labs Hyalu-Melon Replumping Serum Cream SPF 30. Broad-spectrum SPF 30 protects against UVA and UVB rays while hyaluronic acid hydrates and plumps the skin. 
P.M.
Step 1: Cleanse as usual.
Step 2: Apply a serum or night cream. We recommend the Lancôme Rénergie Lift Multi-Action Night Cream, a firming cream formulated with shea butter and hyaluronic acid designed to make skin appear plumper and more moisturized. 
Photo Credit: Hannah Packer
Read More:
How to Apply a Face Mask Like an Esthetician for the Ultimate Self-Care Experience
InMySkin: Skincare Influencer and Esthetician Tiara Willis on How She Takes Care of Her Dry, Hyperpigmentation-Prone Skin
5 Eye Creams for a Spring Pick-Me-Up
Read more

Back to top