I Tried the CeraVe Skin Renewing Retinol Serum and My Skin Has Never Looked Better
November 08, 2021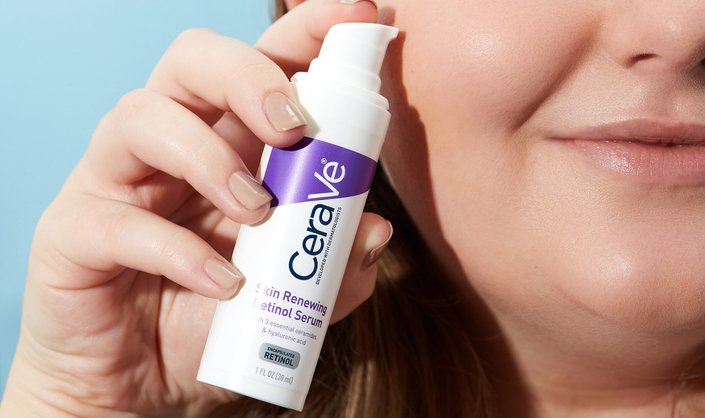 I boarded the anti-aging skincare train the day I turned 20 and haven't looked back since. Retinol, an anti-aging powerhouse ingredient, is pretty much my ride-or-die — I swear by it. From prescription-strength topicals and over-the-counter buys to serums and night creams, I've tested my fair share of products containing the vitamin A-derivative. I like to think of myself as something of a retinol connoisseur, so when I received a sample of the CeraVe Skin Renewing Retinol Serum courtesy of the brand, I had to give it a go. Read about my experience below. (Spoiler alert: I highly recommend adding it to your arsenal.)
CeraVe Skin Renewing Retinol Serum Review
I reached for this serum after cleansing my face at night. When I opened the product, the first thing that caught my eye was the dispensary mechanism. I love that the retinol is delivered through a pump rather than a tube — it helps control the amount of product I use. And given that a little goes a long way when it comes to retinol, this nozzle is ideal. I pumped out around a pea-sized amount of the serum and applied it in small dots where needed, like around my eyes. I was definitely surprised by the texture, in a good way. It's creamier and milkier than I expected and sheers out nicely. I found that patting the product into areas worked better than rubbing it. Initially, it felt a bit tacky, but after about two minutes the retinol serum completely absorbed.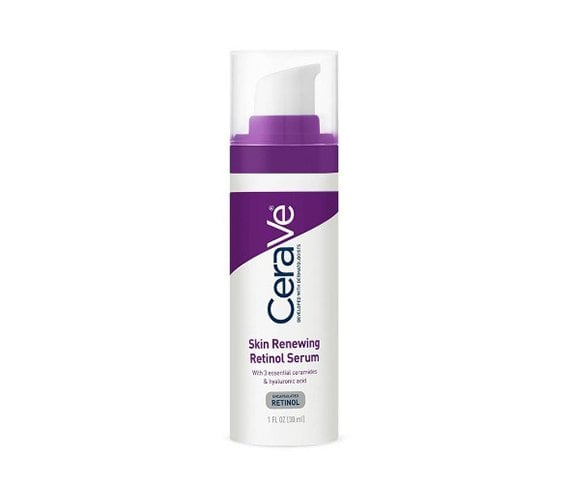 Typically, my skin can only tolerate retinol every other night, but I was able to use the CeraVe serum nightly without experiencing any irritation. While this might not be the case for everybody (talk to your dermatologist before use), I found that the hydrating properties (like ceramides, niacinamide and hyaluronic acid) in the serum kept dryness at bay. The CeraVe MVE Technology, a patented delivery method, makes sure that moisture is released over the course of 24 hours, which helped my skin feel balanced the day after use. Plus, I saw a noticeable change in the fine lines around my eyes. Granted, I don't have wrinkles just yet, but my skin undoubtedly looked plumper and healthier overall. 
If you're on the hunt for an affordable retinol product that still delivers, add this serum to your cart. Just remember to pump up your patience and reserve judgment until the six-week mark rolls around (that's how long it typically takes to see visible results with a retinol product). Also, be sure to use sunscreen with an SPF 30 or higher every day when using a retinol product as it can increase the skin's sensitivity to the sun.
Photo: Chaunte Vaughn
Read More: 
When to Start Using an Eye Cream and Favorites to Try
7 Skincare Products Under $25 to Refresh Your Routine on a Budget
Serums, Ampoules, Emulsions and Essences: What's the Difference?
Read more

Back to top