How the Garnier Green Labs Serum Creams Are Making One Editor's Mornings Easier
December 09, 2021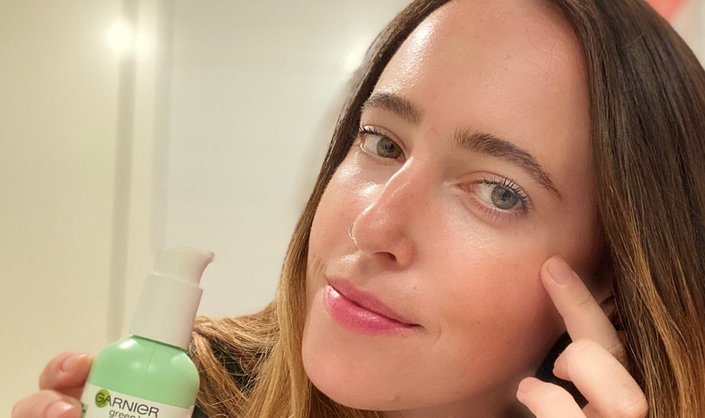 I'm a fan of the ten-step skincare routine and religiously apply an arsenal of products on my face every single night. In the morning, I'm a bit lazier. Ever since I started working from home more often, I find that I have little motivation to spend a lot of time in front of the mirror in the AM. I don't, however, want to deprive my dry skin of essential moisture and care. Thanks to Garnier's new collection of Serum Creams, a multitasking hybrid product, I don't have to. 

The Serum Creams are part of Garnier's newest range, Green Labs, which features products packaged with bottles from 100% recycled material (excluding the pump) and no animal-derived ingredients. The paraben-free formulas are part-serum, part-moisturizer and part-broad-spectrum sunscreen. With one of these on my vanity, I've been able to streamline my morning routine down from five products to three, without sacrificing any skincare benefits. Below, I'm sharing my full review.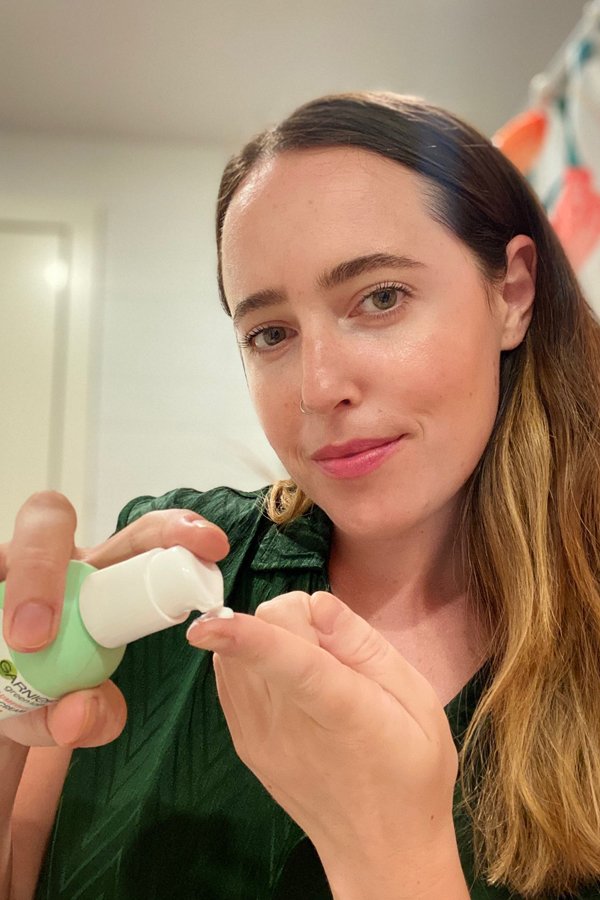 My Review of the Garnier Green Labs Hyalu-Melon Replumping Serum Cream
There are three Serum Creams to choose from: Hyalu-Melon for hydrating and plumping, Pinea-C for  brightening and Canna-B for minimizing the look of pores. I chose Hyalu-Melon because during the winter, my skin needs all the hydration it can get. 
Every product in the Green Labs line marries nature and science. Hyalu-Melon is infused with hyaluronic acid and watermelon to help hydrate skin and improve the appearance of fine lines over time.
The product itself is white and tacky, but I was happy to find that it absorbs quickly without leaving any white cast behind. After use, my skin feels instantly smooth and silky and looks glowy and plumped. Because my skin is on the drier side, I wasn't sure if a hybrid product could really give it sufficient hydration, but so far, I haven't felt like I need to add any additional layers on top. I love the fact that the serum also provides SPF 30 coverage. If you have yet to get into the habit of wearing sunscreen daily, you definitely need a Serum Cream in your life.  
Overall, I'm a huge fan of Hyalu-Melon and the Serum Cream concept in general. Multitasking products don't always live up to the promises on the packaging, but this one gets its three jobs (serum, moisturizer and sunscreen) done. My skin feels hydrated, my mornings are easier and the seafoam green recycled plastic bottle looks cute on my vanity. 
Check out the video below to watch me test the Serum Cream.
Photo: Sarah Ferguson
Read More:
Feed Your Skin With These Nutrient-Packed Superfoods
I Tried the Kiehl's Clearly Corrective Dark Spot Solution — Here Are My Thoughts
I Tried the Vichy LiftActiv Peptide C-Sunscreen
Read more

Back to top