This New Serum From Kiehl's Is the Only Retinol Product That Doesn't Irritate My Skin
September 21, 2021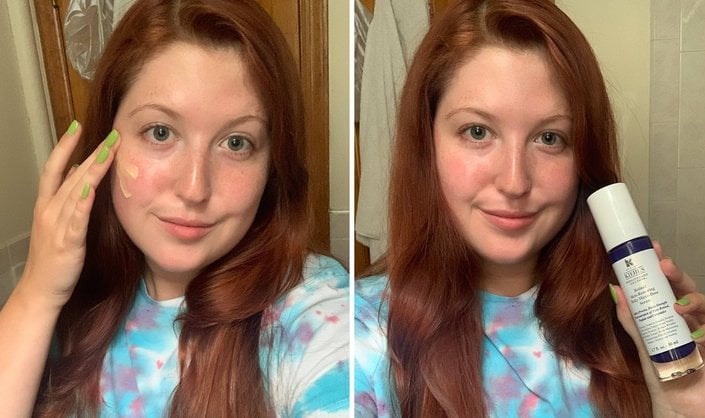 Even though I'm still in my early 20s, retinol has been an ingredient I've been wanting to incorporate into my skincare routine for ages — after all, dermatologists say your 20s are a great time to take preventative measures against wrinkles and fine lines. Over the years, I've tried a few retinol products that left my skin feeling itchy, irritated and super dry. I questioned whether I would be able to find a retinol product that's gentle enough for my sensitive skin, but I was hopeful the new Kiehl's Retinol Skin-Renewing Daily Micro-Dose Serum could work for me. The brand sent me a complimentary sample so I could test out its latest offering for myself. Read on for my review. 
Kiehl's Retinol Skin-Renewing Daily Micro-Dose Serum Review 
This new serum touts itself as a gentle, yet potent retinol product because of a precise "micro-dose" of pure retinol in the formula that makes it suitable for all skin types — even first-time retinol users and those with sensitive skin, like myself. Though the packaging says it can be used morning or night, I decided to keep it in my nighttime routine since according to the Skin Cancer Foundation, retinol can make the skin more susceptible to the sun's UV rays.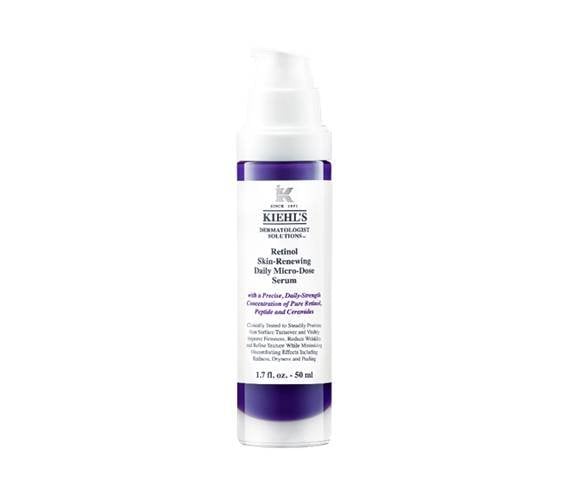 Upon first use, I was a bit put-off by the highlighter-yellow color of the cream, but pleasantly surprised by the smooth, lightweight texture. Thankfully it blended into my skin without any sort of tint. The formula, infused with ceramides and peptides, is meant to strengthen the moisture barrier and enhance skin integrity so the retinol can do its job without leaving the skin irritated. The product delivered and my skin has never felt dry or itchy while using this serum — in fact, it has felt softer than it has in years. 
I've been using this product for a little over a month now and while I haven't noticed many visible changes yet, the pores around my nose have minimized in appearance. My friends have also mentioned that my skin looks more radiant since I started using this retinol serum. I'm thrilled to have found a retinol product that works for my sensitive skin and am excited to see if the lines on my forehead dissipate with continued use.It's definitely going to be a staple in my nighttime skincare routine going forward. 
Photos: Mary Honkus
Read More: 
Why You Need Vitamin C and Retinol in Your Anti-Aging Routine
Derm Dms: When Should You Increase Your Retinol Strength?
The Ultimate Guide to Applying Retinol on Sensitive Skin
Read more

Back to top