Why You Need to Add the La Roche-Posay Glycolic B5 Serum to Your Routine If You Have Discoloration
May 14, 2021
If you've heard rave reviews about glycolic acid, an alpha-hydroxy-acid (AHA), I can assure you that it's for good reason. It works to help remove dead surface skin cells to effectively reveal smoother and brighter skin and a more even tone. As someone with dark spots left behind by acne, this makes me a huge fan of glycolic acid formulas. So, when I was given the opportunity to test out the La Roche-Posay Glycolic B5 Dark Spot Corrector Serum, I couldn't wait. Read on for my full review.
Right away, I was intrigued by the formulation of the serum, which is jam-packed with powerful ingredients like 10% pure glycolic acid, tranexamic acid, kojic acid and vitamin B5. According to the brand, this serum helps exfoliate and brighten dark spots, age spots and other forms of discoloration, to reveal more even-looking skin in just a few weeks. 
The serum is formulated for nighttime use after cleansing your face. On my skin, I find that four drops evenly covers my face — I avoid my eyes and lips. Because the serum is rather thick, I like to pat it evenly onto my skin to ensure it completely absorbs. It's important to note that since the serum contains an AHA, the skin may feel  more sensitive to the sun and is more susceptible to sunburn. So, when using this product, make sure to limit exposure to the sun and use sunscreen, like the brand's Anthelios Mineral SPF 30 Moisturizer with Hyaluronic Acid. 
I've already noticed results after two weeks of using it. I find that my skin is brighter and more radiant. Because my skin is so sensitive, it's been hard for me to find a glycolic acid product that I can use every night, but with this gentle serum, I think I've found a real winner.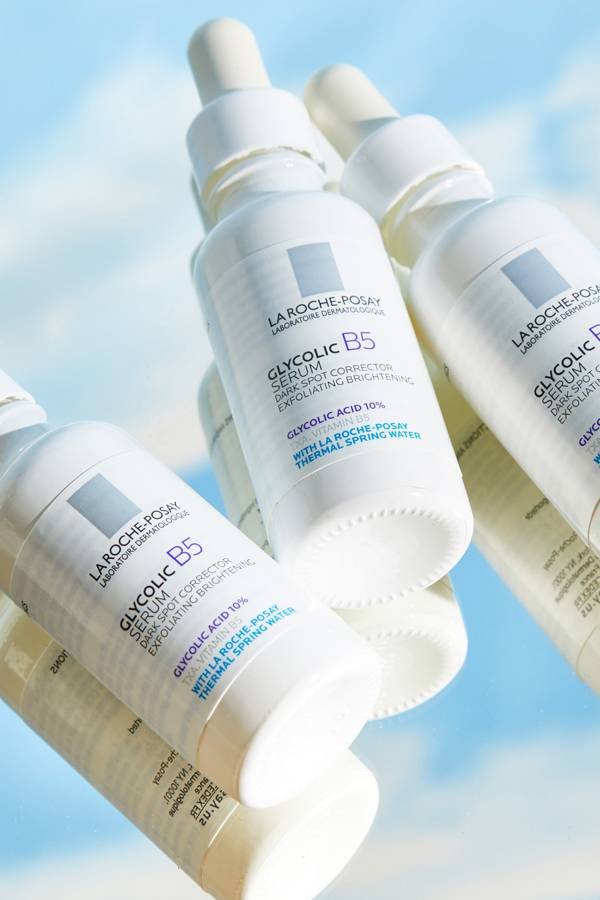 Photography: Chaunte Vaughn, Art Direction: Hannah Packer, Associate Creative Producer: Becca Solovay

Read More: 
Derm DMs: What is Glycolic Acid? 
Skin Sleuth: Why This Glycolic Acid is Gentle Enough to Use on Sensitive Skin
5 Glycolic Acid Cleansers For Visibly Glowing Skin This Winter
Read more

Back to top