The SkinCeuticals Silymarin CF Is the Only Vitamin C Serum My Oily Skin Likes
November 29, 2021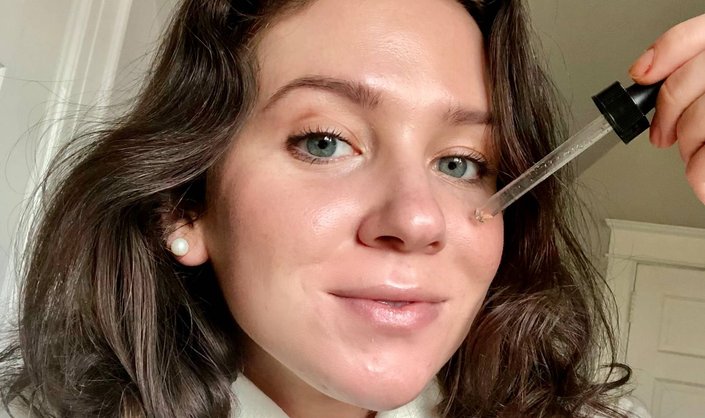 ICYMI: Vitamin C serums can do wonders for your skin's appearance. From brightening skin tone to addressing discoloration concerns, it's safe to say that this antioxidant is a must-have in most beauty arsenals. Not everyone can tolerate the superhero ingredient, though, and a lot of that has to do with what else it's formulated with. I, for example, almost always break out when trying a new vitamin C serum. My acne-prone, oily skin just doesn't usually respond well, which is a bummer because I really want to use one, so I keep trying. And I'm glad I didn't give up because everything changed when SkinCeuticals gifted me its new Silymarin CF vitamin C serum to try and review. Keep reading to find out my thoughts. 
SkinCeuticals Silymarin CF 
Created for blemish-prone, oily skin like mine, the SkinCeuticals Silymarin CF is a vitamin C serum with a twist. The formula, like other vitamin C options from the brand, contains l-ascorbic acid to refine skin texture and brighten but also includes silymarin (milk thistle extract), ferulic acid and salicylic acid to combat blemish-prone skin concerns (read: minimizing the look of pores, reducing oiliness and even preventing oil oxidation that can lead to breakouts).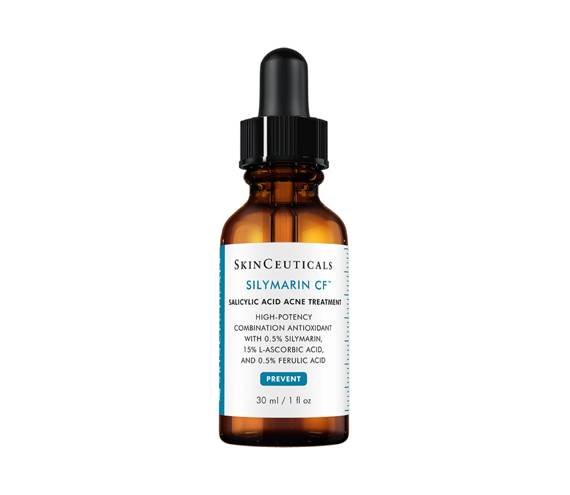 How to Use 
In the morning after cleansing, I apply four drops of Silymarin CF to my hands and pat it into my face. I then use any excess product on my neck and chest before following up with my typical morning skincare routine, which always concludes with a broad-spectrum sunscreen. I love using the SkinCeuticals Daily Brightening Defense SPF 30 to help protect my skin against the harmful effects of the sun and other environmental aggressors.
Final Thoughts
I love this serum. Once I've applied the droplets into my palms and pat it into the skin, I almost always forget it's there because it's so lightweight and doesn't feel sticky or slimy. The best part? I've noticed my skin is more radiant and way less oily throughout the day, meaning I don't have to reach for blotting papers as often — a major win for me — and so far my skin hasn't had any negative reaction to the formula. 
Photo: Caitlyn Martyn
Read More:
5 Ways to Keep Your Beauty Routine Germ-Free
Why the CeraVe Cream-to-Foam Cleanser Worked for Our Editor with Combination Skin
How to Care for Combination Skin the Right Way
Read more

Back to top