Skip-Care Is K-Beauty's Latest Skin Care Trend
January 14, 2019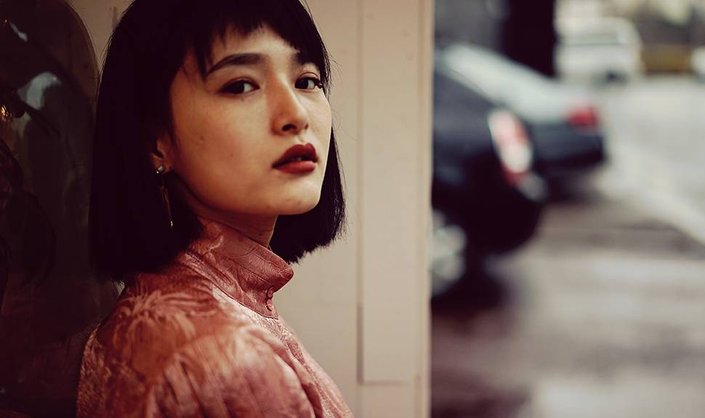 Korean beauty has given us some of the biggest skin care trends that are most certainly here to stay. From sheet masks to ampoules skin care advocates worldwide have eagerly taken to the trends coming out of the country and are eager to try even more. If you happen to be that person who's always looking to jump on the latest Korean skin care craze, we're happy to report we have all the details on the latest one: skip-care.
WHAT IS SKIP-CARE?
Skip-care is a skin care method for the minimalist or on-the-go girl. In fact, it's for anyone looking to cut back on the amount of skin care products used daily. Layering on moisturizers, essences, sunscreen, serums, and the like could cause the skin to feel weighed down. With the skip-care trend, it doesn't have to be so.
Skip-care is essentially a way for someone to skip certain steps and products in their skin care routine. It's getting to the basics of what your skin really needs as opposed to packing on multiple products that could get in the way of results. It's true skin care down to the essentials. Below, we're sharing a few steps to help you get started on a skip-care routine of your own. 
HOW TO CREATE YOUR OWN SKIP-CARE ROUTINE
Creating your own skip-care routine is entirely dependent on how you like to personalize your own regimen. However, there are a few steps you can take in order to help you get on your way.
Step #1: Determine What Your Skin Really Needs
Ask yourself: what's your number one skin concern? Is your skin a bit dryer than most? Or perhaps you regularly suffer from blemishes and breakouts? Whatever the case, getting to the bottom of which skin concern you'd like to focus on will serve as the basis for all other steps and products in your skip-care routine. As soon as this is completed, you can then build the steps you'd like to take and the products to include in your arsenal from there.    
Step #2: Choose the Right Products
But what if you'd like to tackle more than one skin concern? That's where choosing the right product comes in. If you're looking to tackle acne but also have dry skin, picking a face wash that can both cleanse your skin without drying it out further is a great way to tend to both concerns without using too many products. Also, be mindful of your skin type: if you have sensitive skin, check to see if the products you're using are catered to your skin type specifically.
Step #3: Parse Out Your Schedule
You don't have to stick with the same routine 24-7, 7 days a week. If you're, say, looking to cut down on your morning routine prior to work, skip-care is the way to go. On the weekends, though, when you have a bit more time, feel free to sit back and treat yourself to a lengthier routine.  
PRODUCTS TO USE IN A SKIP-CARE ROUTINE
Here are a few foundational products you can incorporate within your skip-care routine, each from the L'Oréal portfolio of brands. 
GARNIER SKINACTIVE MICELLAR CLEANSING WATER ALL-IN-1 
According to board-certified dermatologist and Skincare.com consultant, Dr. Elizabeth Houshmand houshmandmd), the correct order of applying your skin care products starts with the lightest formula and ends with the heaviest. In order to maintain this order within your skip-care routine, we suggest starting off with the Garnier SkinActive Micellar Cleansing Water All-In-1. Now available in a family-size that can be shared all-around (that is, if you want to), this product has the ability to gently cleanse skin and remove any makeup or impurities present without drying it out.
Garnier SkinActive Micellar Cleansing Water All-In-1 (23 fl. oz.), $11.99 MSRP 
LANC

Ô

ME VISIONNAIRE SKIN SOLUTIONS VITAMIN C CORRECTING CONCENTRATE
Serums are a great way to target specific skin concerns in one shot. The Lancôme Visionnaire Skin Solutions Vitamin C Correcting Concentrate in particular can help to brighten skin's appearance while providing antioxidant protection.
Lancôme Visionnaire Skin Solutions Vitamin C Correcting Concentrate, $65 MSRP 
KIEHL'S ULTRA FACIAL CREAM SPF 30
Investing in a moisturizer formulated with SPF is ticking off multiple skin care steps with one product, making it perfect for a skip-care routine. One such product (that happens to be one of our favorites) is the Kiehl's Ultra Facial Cream SPF 30. Formulated with extracts of Glacial Glycoprotein and fountain plant, this moisturizer protects skin from harmful UVA and UVB rays while delivering all-day hydration. It's a well-beloved Kiehl's product, and even recently got a friendly update!
To check out even more moisturizers formulated with SPF, click here!
Kiehl's Ultra Facial Cream SPF 30, $50 MSRP
VICHY MINÉRAL 89

If you'd like to forgo the moisturizer and stick with a lightweight serum, the Vichy Minéral 89 is the way to go. It's a product that perfectly represents why we love hyaluronic acid in the first place. Paired together with the brand's exclusive Mineralizing Thermal Water, the ingredient helps to soothes skin as it fortifies its natural barrier against free radicals. This, plus the added boost of hydration the formula affords skin, makes it a must-have in skip care routines everywhere.  
Vichy Minéral 89, $29.59 MSRP
Read more

Back to top