9 Sunscreens That Won't Leave a White Cast on Dark Skin Tones
July 21, 2020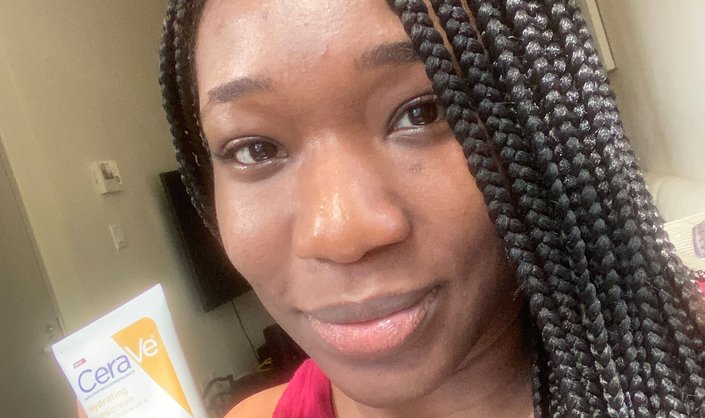 Let's finally let go of the sunscreen myth that people with dark skin tones can skip the SPF. Yes, those with darker skin types don't burn as easily as their fair-skinned friends, but that doesn't mean sunscreen is some trivial skin-care step that can be avoided. SPF is essential for all skin tones — period. We know, though, that some sunscreens can leave behind an ashy or purple-looking cast, which can make applying SPF on black or brown skin tones frustrating. To that end, we've rounded up the best formulas that blend seamlessly on melanated complexions, without leaving behind a chalky residue. Read on to find out why SPF is so important for every skin type and tone, plus some of our favorite sunscreens for darker complexions.
Why Everyone Needs to Wear Sunscreen
Sunscreen isn't reserved for certain skin tones or types. Despite broad-spectrum sunscreen use being a non-negotiable step for everyone, the Skin Cancer Foundation reports that 63% of African Americans who participated in a survey claimed to never use sunscreen. What makes that statistic so troubling is that a recent study found that melanoma is more deadly in people of color. A potential reason for this increased mortality rate, according to the American Academy of Dermatology (AAD), is that when skin cancer develops in people of color, it's not uncommon for it to be diagnosed in a late stage. Board-certified dermatologist and Skincare.com expert Dr. Lisa Ginn says, "Unfortunately, often by the time we catch skin cancer in patients with this skin color, it's too late."
How to Protect Your Skin From the Sun
More goes into keeping your skin protected than just slathering on sunscreen when you're on vacation or at the beach. To help prevent sunburns, sun damage and skin cancer, follow these protective steps:
Tip #1:  Wear Sunscreen Daily 
Unfortunately, wearing sunscreen solely on sunny days isn't enough when you're looking for serious protection. You'll want to follow the FDA's recommendation and wear sunscreen every day. And not just any sunscreen. The FDA suggests sticking with a broad-spectrum formula with an SPF value of 15 or higher. Apply it 30 minutes before heading outside to ensure it provides the maximum benefit. 
Tip #2: Be Diligent With Reapplication
To keep skin protected, reapply at least every two hours — or immediately after swimming or sweating. When it comes time to reapply, be sure not to forget areas like your ears and the tops of your feet.
Tip #3: Take Additional Sun  Protection Measures
Sunscreen isn't the only way to protect your skin from UV rays. Other methods include staying out of the sun during peak hours (10am to 4pm), seeking shade, wearing protective clothing and accessorizing with broad-brimmed hats and sunglasses.
Tip #4: Perform Regular Skin Checks
Because it's crucial to detect skin cancer early, the AAD recommends that everyone — including people of color — perform monthly self-exams. These involve using a full-length mirror and handheld mirror to view your skin all over, looking for dark spots, growths, darker patches of skin, sores that won't heal, rough and dry patches of skin and dark lines underneath or near fingernails or toenails. If any of the above are spotted, then be sure to follow up with a dermatologist for a professional exam.  
The Best Sunscreens for Dark Skin Tones
We have good news — not all sunscreens are chalky or leave behind a white cast. Here are a few of our favorites. (*Products marked with an asterisk are owned by our parent company, L'Oréal.)
This sunscreen is made by women of color, for women of color. Black Girl Sunscreen is an all-natural, vegan and cruelty-free sunscreen option for those with melanated skin. It's a moisturizing lotion perfect for everyday use and dries completely clear.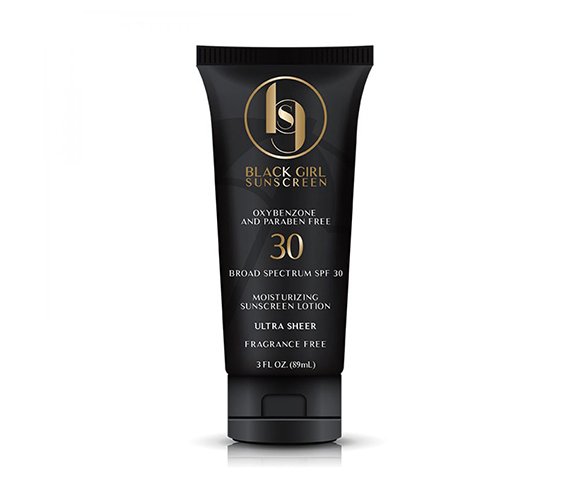 If you've sworn off mineral sunscreens for fear of a white cast, try a tinted one instead. This one blends right into skin, plus offers broad-spectrum SPF 60 protection and strengthens the skin barrier with Vichy's proprietary Mineralizing Water.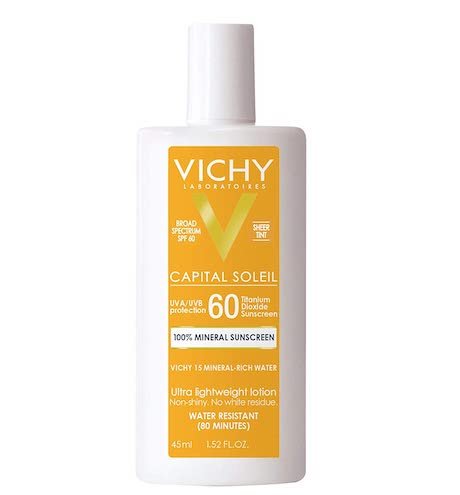 Why settle for a sunscreen that feels thick and heavy on your skin when you can opt for an ultra-light texture that absorbs quickly? In addition to its revolutionary weightless texture, you'll love how this sunscreen dries to a matte, sheer finish.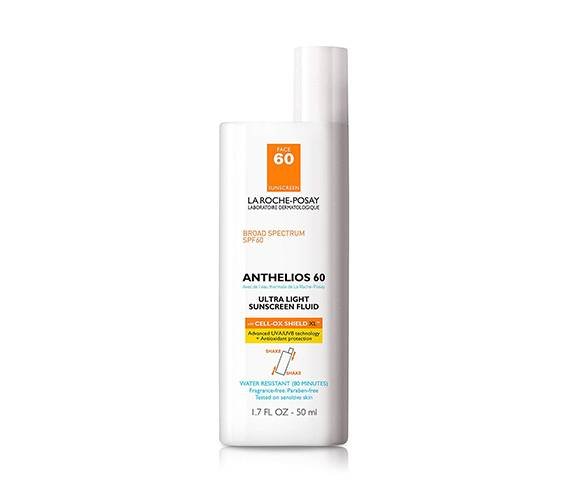 This 100%-mineral formula from Black-owned brand Unsun is so much more than a sunscreen. It can also be used as a makeup primer and a color corrector. According to the brand, the medium/dark shade works for a range of skin tones with more melanin from olive to dark chocolate.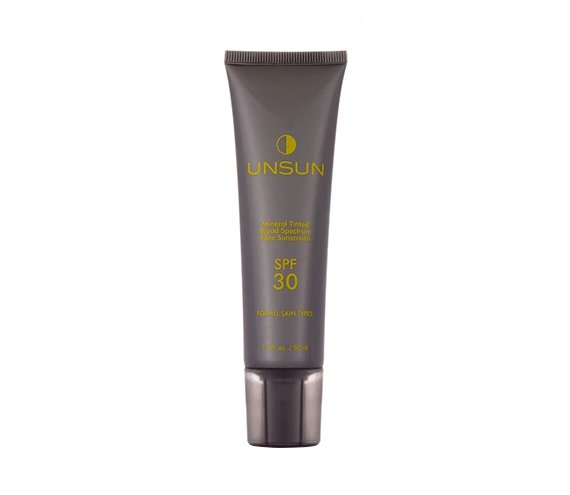 This weightless sunscreen provides broad-spectrum protection in an ultra-sheer, transparent fluid. It spreads easily, dries quickly and doesn't leave behind a residue. It checks off all the right boxes.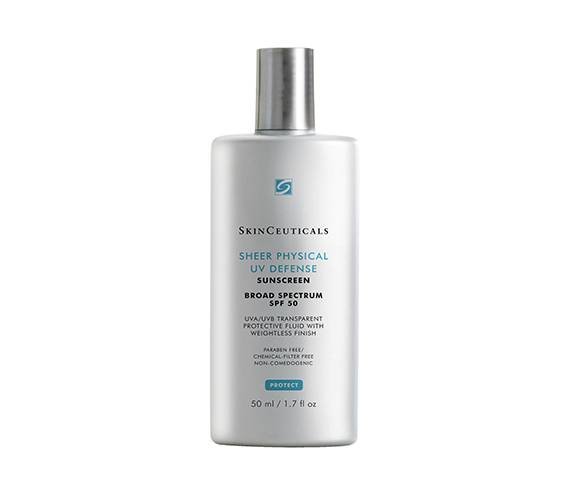 Another tinted option we love is this one from CeraVe. The universal tint works on all skin tones and can double as a makeup primer or foundation. The formula contains ceramides to moisturize and, of course, broad-spectrum sun protection.
In addition to SPF 30 sun protection, this formula features discoloration-fighting vitamin C, moisturizing squalane and skin-repairing safflower oil. Bolden is a Black-owned brand committed to making products that work well for women of color.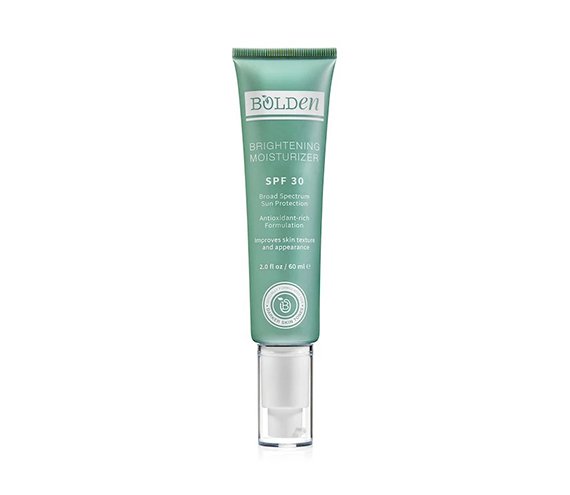 Sunscreens are notorious for their thick, pasty white feel, but that's not the case with Lancôme's Rénergie Lift Multi-Action Ultra Moisturizer. This formula boasts an SPF of 30 and dries clear, making it an ideal pick for dark skin. In addition to protecting your skin from harmful UV rays, Rénergie Lift Multi-Action Ultra Moisturizer can help to plump the skin with hydration, visibly improve radiance, smooth the appearance of wrinkles and fine lines and improve the look of dark spots and pores.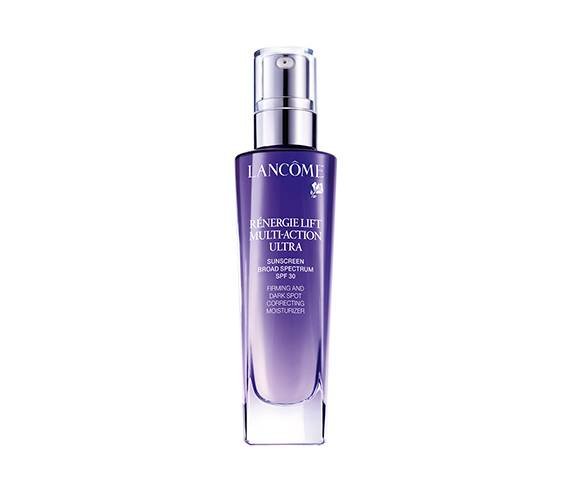 As its name suggests, this sunscreen is formulated to be "totally invisible." It glides on skin without leaving a trace behind.The formula is also oil-free, reef-safe and contains antioxidants to protect skin.


Read More: 
Black-Owned or Founded Skin-Care Brands to Shop and Support
Brighten Up Your Days With the New Kiehl's Vitamin C Eye Serum That Keeps Selling Out
Your Questions About Skin Discoloration, Answered
Read more

Back to top