Yes, You Need to Wear SPF All Year — Here's Why
February 16, 2021
While covering your body from head to toe in SPF is an obvious habit in the summer months, it might not be top of mind in the middle of the winter. But wearing sunscreen year-round — even if you're just staying indoors — is extremely important to help keep your skin protected against the sun's harmful UV rays. Here, we're breaking down exactly why you need to wear an everyday sunscreen. 
To Defend Against Skin Cancer 
The American Cancer Society notes that the sun's UV rays can be extremely damaging to skin health. Unprotected exposure over time can result in not only sunburn and skin cancer from UVB rays, but also the formation of sunspots and signs of aging from UVA rays. To keep your skin protected from the sun's damage, it's important to apply broad-spectrum SPF every single day — even in the winter. 
The Skin Cancer Foundation outlines that it only takes 20 minutes for unprotected skin to start to burn. And while no SPF can block all UV rays, wearing an SPF of 50 or more, and reapplying frequently, can filter out 98 percent of harmful rays. If you're looking for an everyday sunscreen, try the La Roche-Posay Anthelios Mineral SPF Moisturizer With Hyaluronic Acid. It's moisturizing formula, which is packed with antioxidants and SPF 30, works to keep skin hydrated, soft and protected.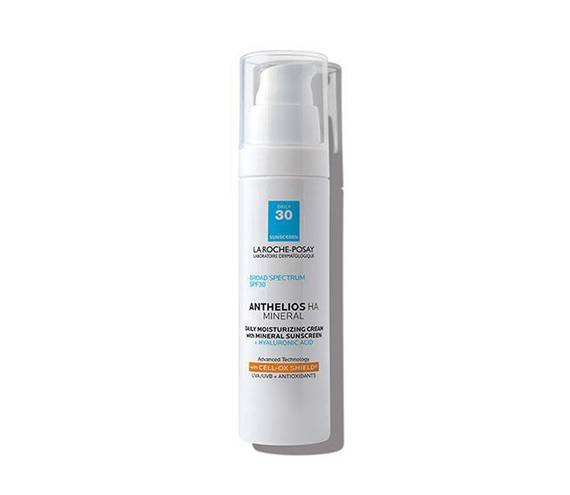 UV Rays Can Penetrate Clouds and Windows 
While you may think that a day indoors or with clouds in the sky means that the sun's rays won't reach your skin, that's not actually the case. The Skin Cancer Foundation notes that up to 40 percent of the sun's UV rays reach the earth on a cloudy day. What's more, the sun can penetrate through your window, so even if you're spending the day working from home, it's still important to apply sunscreen. In the winter months, we suggest reaching for a moisturizer and SPF duo, like the Lancôme Rénergie Lift Multi-Action Ultra Face Cream With SPF 30. 
During the summer when you'll be spending longer hours outdoors, try to avoid peak sun hours and stay in the shade in addition to applying SPF.  
Photo: Chaunte Vaughn
Read More:
Our Favorite Anti-Aging Moisturizers for Men
What's the Difference Between Fine Lines and Wrinkles
The Perfect Overnight Face Mask for Your Skin Type 
Read more

Back to top