The Right Way to Apply Stick Sunscreen, According to a Dermatologist
June 28, 2019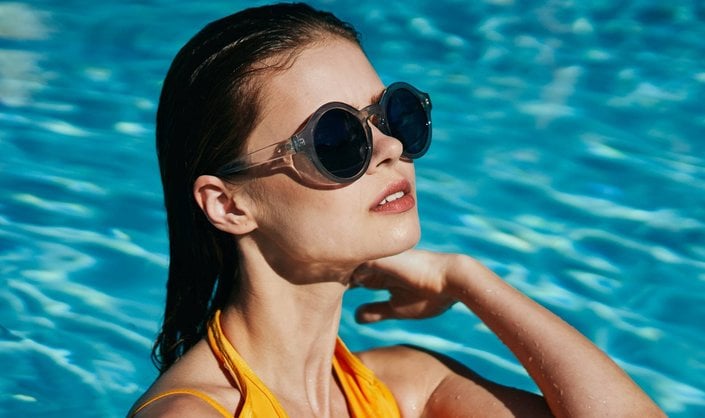 With summer upon us, we've become obsessed with our SPF options and want to make sure our skin is protected — whether we're spending our days indoors or basking in the sun (with lots of protective clothing on). And although we have major love for our liquid formulas, stick formulas are undeniably convenient to take on the go. They make re-application easy and fit into practically every bag, but the question remains: Are stick sunscreens effective? 
We tapped board-certified dermatologist Lily Talakoub, MD, for her expert opinion on the subject.  According to Dr. Talakoub, stick sunscreens are as effective as liquid sunscreens — as long they're applied correctly. Correct application includes applying a thick layer to the areas you want protected and blending thoroughly. Stick sunscreens tend to have a thicker consistency than liquid formulas, which can make them more difficult to massage into the skin. The benefit, however, is that they're not as slippery, so they won't shift around as easily when you sweat. 
To apply, use thick, even strokes that overlap on the skin. Dr. Talakoub recommends using a white pigmented formula rather than a clear one, so you don't miss any spots (which negates the use of sunscreen in the first place). Pigmented formulas can help you see exactly where the sunscreen is before you rub it in. Stick sunscreens can also be difficult to apply over large areas, cautions Dr. Talakoub, so you may be better off opting for a liquid formula for areas like your back, arms and legs. 
A few stick options we love are CeraVe Suncare Sunscreen Stick with Broad Spectrum SPF 50, Bare Republic SPF 50 Sport Sunscreen Stick (Dr. Talakoub's personal favorite) and Supergoop Glow Stick Sunscreen SPF 50.  
No matter which sunscreen option you choose, remember to take other sun protection measures such as wearing protective clothing, avoiding the sun at peak hours, and seeking shade when possible.  Like any sunscreen, reapplication is key, especially if you are swimming or sweating. Make sure to use a broad-spectrum sunscreen with an SPF of 15 or higher.  
Read More:
6 SPF Products for People Who Hate Sunscreen
Derm DMs: How Much Sunscreen Should I Be Wearing?
Read more

Back to top