The La Roche-Posay Anthelios Melt-In Milk Sunscreen SPF 100 Is Perfect for My Sensitive Skin
March 18, 2020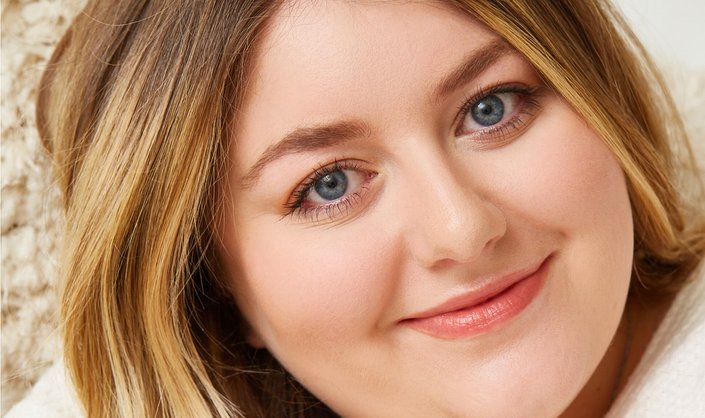 Never have I ever gone out in the sun without lathering my body from head to toe with SPF. Even then, sunburns still happen. It's not that I don't reapply often enough, rather, I have fair skin that is far from fond of the sun's UV rays. Plus, I use a prescription-strength retinol every night, which makes my skin even more photosensitive. Given my past experience with painful sunburns, I was extremely excited when my go-to drugstore sunscreen, the La Roche-Posay Anthelios Melt-In Milk, came out with an SPF 100 version. When the brand sent me the product to try and review, I couldn't wait to give it a go. Read on for my review.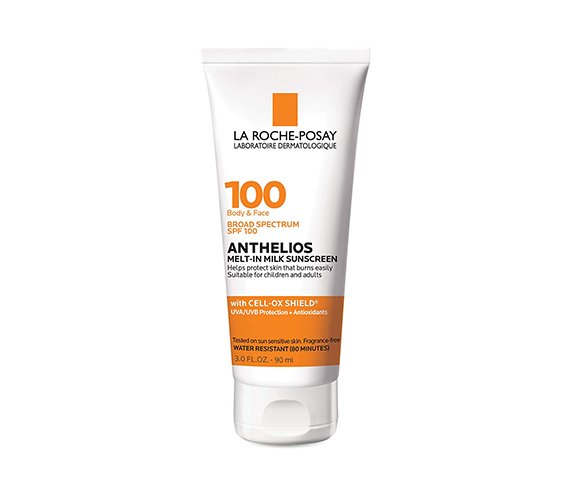 My Thoughts on the La Roche-Posay Anthelios Melt-In Milk Sunscreen SPF 100 
I need a sunscreen that works great under makeup and protects my skin all year. So while it's not summer just yet (I'm counting down the days!), I was confident that the SPF 100 would do the job of helping to protect my skin from  nasty burns. I love that this product offers protection from both UVA (aging) and UVB (burning) rays, is formulated with powerful antioxidant protection and is oxybenzone-free. While the formula is admittedly great on paper, I was concerned, however, that a sunscreen with such a high SPF would feel gunky and thick, pill and leave a white cast. Thankfully, I experienced none of the above. 
After washing my face in the morning and applying my lengthy routine of serums, moisturizers and such, I reached for the shiny new sunscreen on my vanity. After opening it, I took a second to enjoy the smell of the sunscreen. I'm not sure why, but I've always loved the smell; it transports me right to the beach. I dabbed the creamy, white product onto my forehead, cheeks, nose, chin and neck. It definitely felt thick at first, but it sheered out nicely once I started to massage it into my skin — no white cast in sight. I was pleasantly surprised by how quickly it seeped in and happy with the hydrated feel and d smooth velvety finish it left behind. The best part? It didn't cause any of my skin care to pill and worked surprisingly great under my makeup. After day one, all my skepticism about how such a highly protective sunscreen would work as an everyday option vanished. Now that I'm on board with an SPF 100 that actually feels as good as it works, it's going to be my sidekick all summer long. The price ($24.99 MSRP) and the protection are unbeatable. 
I received a complimentary sample of the La Roche-Posay Anthelios Melt-In Milk Sunscreen SPF 100 for the purposes of this review, but all thoughts and opinions remain my own. 
Read More:
How to Care For Combination Skin the Right Way 
What Does SPF Mean? A Crash Course in Sunscreen and Sun Safety
6 Reasons Your Skin Looks Dull, Plus What You Can Do to Restore Radiance
Read more

Back to top