5 Drugstore Toners Under $20 We Love
March 17, 2021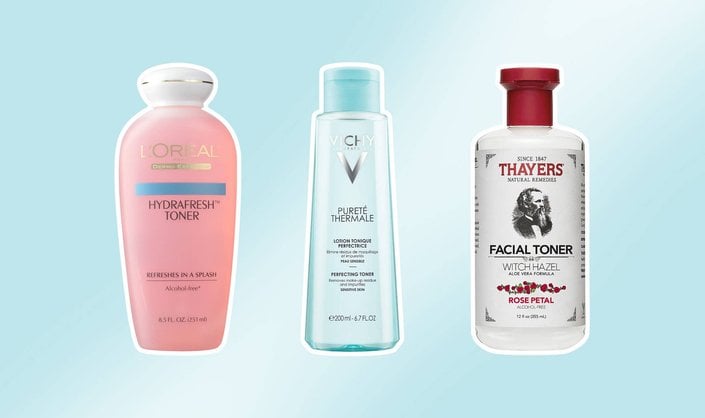 If you're not using a toner in your daily skincare routine, consider this your sign to start. In the past, toners were traditionally formulated to balance the skin's pH and address oiliness on the skin's surface. But now, there are so many toners out there that can help with a range of skincare concerns, including dullness, aging, dryness and more. The best part is that you can also find a great formula for an affordable price at your local drugstore. Ahead, check out five of our favorite options — all available for less than $20.
Toners formulated with witch hazel often get a bad rep for being too drying on the skin. But what we love about the Thayers toners is the witch hazel is made without alcohol, making it suitable for a range of skin types. It works to tone, cleanse and balance the skin without stripping it of essential moisture.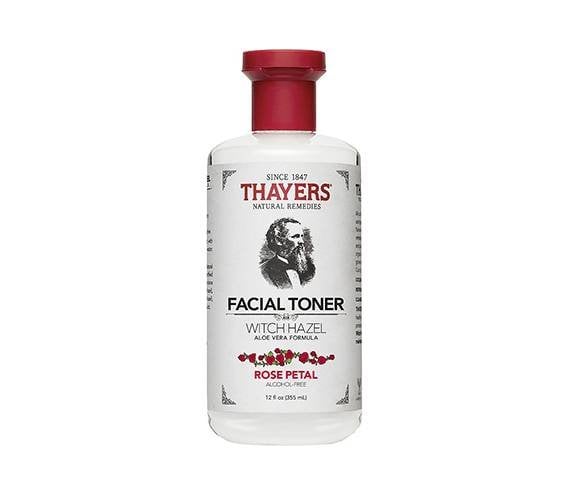 If your skin goals are all about adding hydration, reach for this moisturizing formula. It's gentle, making it great for sensitive and dry skin types, and is formulated with vitamin B5 to help retain moisture. It also exfoliates the skin to help unveil a smoother and brighter-looking complexion.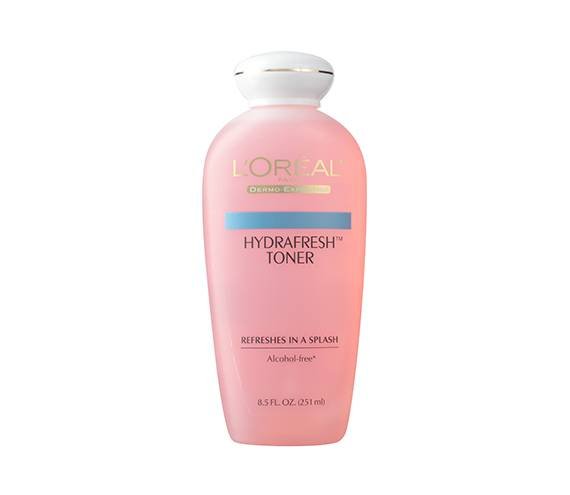 Perfect for oily and acne-prone skin, this toner is made with salicylic and glycolic acids to chemically exfoliate the skin and clear existing blackheads, whiteheads and acne blemishes. It also removes excess dirt and oils from the skin's surface, resulting in a clearer and more matte-looking complexion.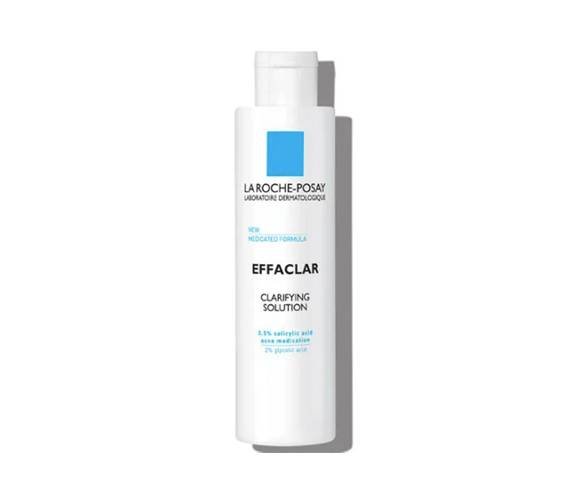 Try this formula if you need to stay clear of potentially irritating ingredients. It's alcohol-free, dermatologist-, allergy- and sensitive-skin tested, which means it's a good option for sensitive skin types. Your skin will feel refreshed and appear radiant after every use. 
Made with hyaluronic acid, aloe vera and witch hazel, this toner hydrates and soothes the skin. It also removes any lingering impurities that you may have missed during cleansing and reduces the appearance of dullness.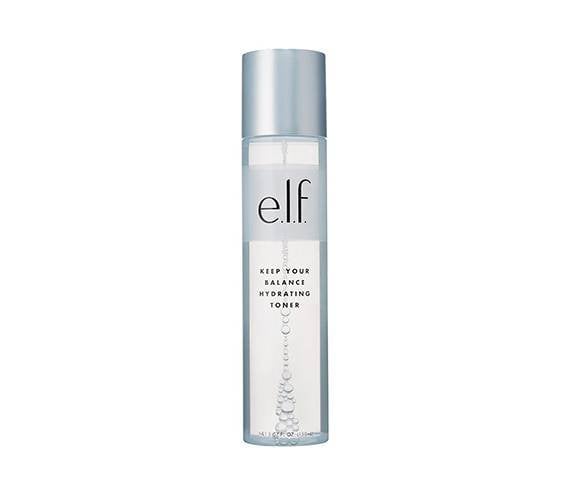 Design: Hannah Packer
Read More: 
Toner vs. Tonic: Is There Really a Difference?
5 Toners for Acne-Prone and Oily Skin
5 Toner Myths You Shouldn't Believe, According to Skin Experts
Read more

Back to top