10 Skincare Products Our Editors Use for a Post-Workout Refresh
November 22, 2021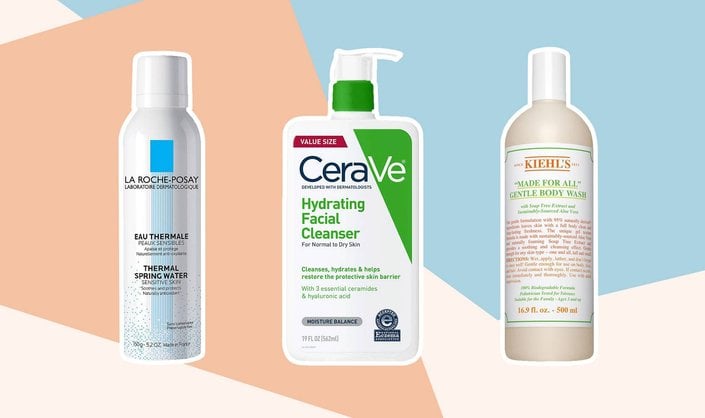 The sweat that sits on the skin after hitting the gym can be uncomfortable, but it can also cause clogged pores, breakouts and irritation. While you may not be able to do a full skincare routine post-sweat sesh, there are certain products that are gym bag must-haves. Here, five of our editors are sharing the skincare products they love to reach for after a workout in order to keep their skin clean and clear. 
Alyssa, Assistant Editor 
Because I'm extremely prone to body acne when I let sweat sit on my skin for too long, I always make sure to cleanse my skin immediately after the gym. I've been loving the Hero Cosmetics Brave Body Power Wash. It's an exfoliating gel cleanser that gives me a deep clean without any drying effects. If I don't have time to take a full shower right after exercising, I make sure to wipe down my chest and back with the L'Oréal Paris Micellar Cleansing Water Complete Cleanser. It works to rid my skin of sweat and oil, and I love that it's a no-rinse formula which makes it easy and convenient to use.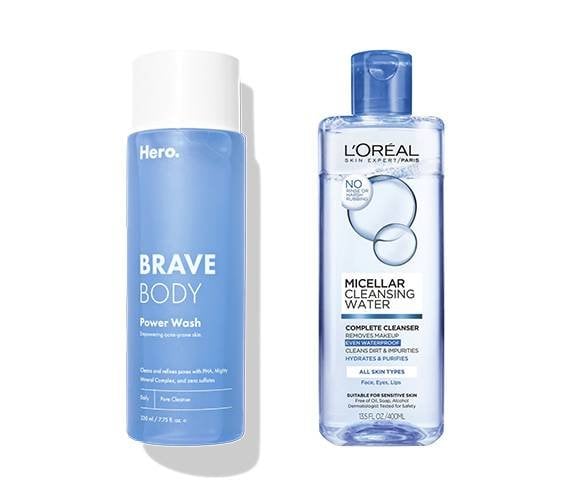 Ariel, Associate Editor
I won't lie, the times I seriously work out are few and far between. When I do break a sweat, however, I like to make sure my skin is completely clean without stripping it of its natural oils. I start by applying the Freck Beauty Cactus Water to a cotton pad and swiping it all over my face. The lactic acid-infused formula exfoliates and removes pore-clogging grime. I follow that with the CeraVe Hydrating Facial Cleanser, which is my go-to for getting a deep clean that doesn't dry out my naturally parched skin. This incredibly gentle yet effective cleanser contains three essential ceramides to help replenish my skin's moisture barrier and hyaluronic acid to add a boost of hydration.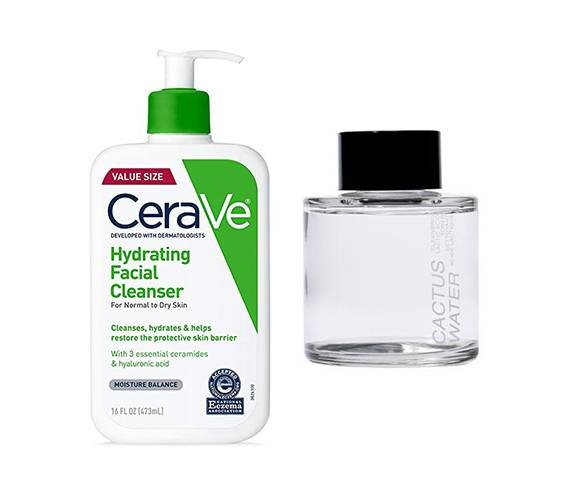 Jaz, Senior Editor
I pack Garnier SkinActive Micellar Cleansing Water with Vitamin — the new mini bottle is perfect to throw in a gym bag! Like a magnet, micelles cleanse skin, remove makeup and boost glow in one swipe. Yes, that includes excess oil and sweat. Also in my gym bag for my post-workout routine is the SWAIR Showerless Shampoo. It's a hair savior when I can't head home for a shower and need my hair fresh to take on the rest of my day. The formula allows dirt and sweat to be towel-dried away leaving you with hair that is actually clean.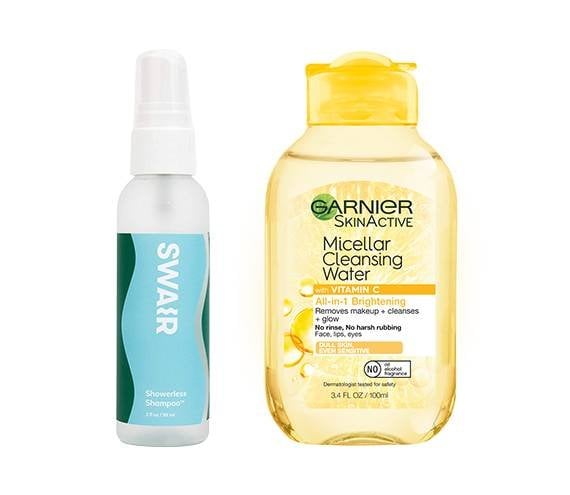 Caitlyn, Assistant Editor 
When it comes to acne, somehow my body has been spared, but I can't say the same for my face. No matter the season, the second I let sweat sit on my face for too long, sure enough, it breaks out. That's why I always keep the Tower 28 SOS Daily Rescue Facial Spray — a soothing, purifying facial spray that refreshes temperamental skin — on hand wherever I go. Once I get home, I always make sure to cleanse with the CeraVe Acne Foaming Cream Cleanser to clear out gunk, sweat and other pore-clogging debris for good.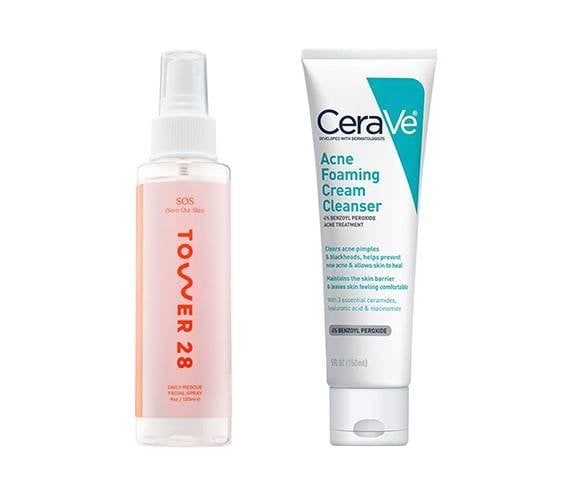 Mary, Associate Editor 
I wouldn't exactly call myself a gym rat, but I do workout multiple times a week — whether that's going for a morning run, trying out the newest fitness class or doing some quick abs in my apartment. On days when I complete a high-intensity workout, I immediately spray the La Roche-Posay Thermal Spring Water all over my face. The refreshing mist is part of my personal cool down routine — it helps to soothe and calm my overheated body. Once I make it home, I thoroughly wash myself with the Kiehl's "Made for All" Body Cleanser. This gel body wash has been a staple in my shower routine since I was a kid. I love that it gently cleanses away sweat and dirt and leaves my skin feeling hydrated.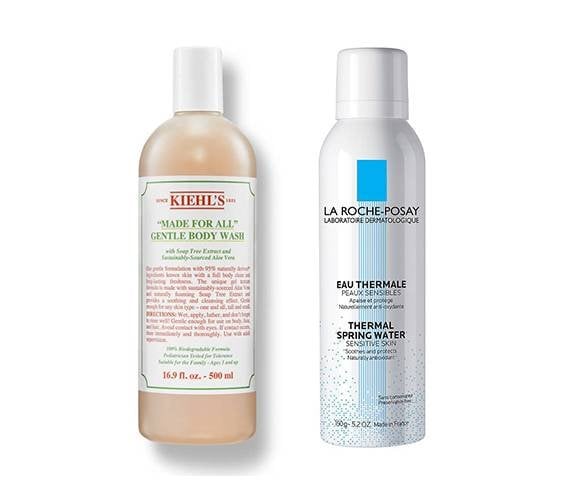 Read More: 
Derm DMs: Can You Spot Treat With Retinol?
Quiz: Find the Best Moisturizer For Your Skin Type
How to Care for Combination Skin the Right Way
Read more

Back to top