The CeraVe Hydrating Toner Is Perfect for Double Cleansing, Here's Why
March 10, 2022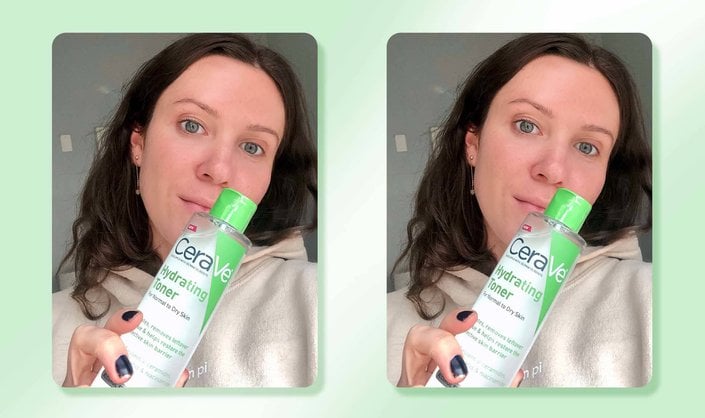 Toners have a bad reputation for being overly drying and irritating, but if you're avoiding toners for this reason, we urge you to reconsider. When made with skin-loving ingredients, the right toner formula can cleanse, hydrate and help combat your skincare concerns all at once. 
One of the latest toners to hit drugstore shelves is the CeraVe Hydrating Toner, which I was lucky to receive a sample of, courtesy of the brand. Keep scrolling to read my review of the gentle toner. 
What Does the CeraVe Hydrating Toner Do?
The CeraVe Hydrating Toner is a pH balanced, non-drying face toner. It's designed to remove residue after cleansing without stripping the skin of its natural oils. Its hydrating, fast-absorbing formula helps restore the protective skin barrier. 
Developed with the help of dermatologists, the non-comedogenic, oil-free formula contains skin-loving ingredients like ceramides, hyaluronic acid and niacinamide to calm skin while keeping skin clean and refreshed. 
Review of the CeraVe Hydrating Toner
I used to think that toners would dry out and irritate my sensitive skin, so I avoided them like the plague. But, after trying this gentle formula, I realized I've been totally wrong. Now, I can't go a day without it. 
I love this toner because it's alcohol-free and in case you didn't know, alcohol can dry your skin out. The hydrating formula doesn't strip my face of its natural oils or leave my skin feeling tight. 
Both morning and night, I like to dab the toner onto a cotton pad until it's saturated. Then, I wipe it across my skin after washing my face. While you could use it before cleansing (it makes for a gentle double cleanser), I personally love using it afterward because it feels soothing  – with no stinging or tingling effect –  and it picks up any lingering makeup or excess oil that my cleanser may have missed. 
Ever since I began using the toner a little over a month ago, I've noticed such a difference in my sensitive skin: It looks and feels clean and smooth, plus it never once felt dried out. It's become a mainstay in my routine because of how effective yet gentle it is when it comes to double cleansing.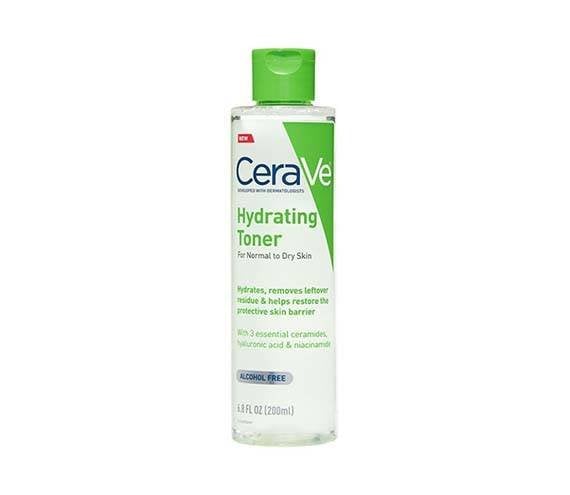 Design: Juliana Campisi, Photo: Caitlyn Martyn


Read More:
How the Lancôme Tonique Confort Converted One Editor With Dry Skin Into a Loyal Toner User
Can You Swap Your Morning Cleanser for a Toner or Mist?
This is How (and When) You Should Be Applying Toner
Read more

Back to top