These Toner Hacks Are Actually Really Useful
April 23, 2021
Toners are a must-have in our skincare routines. Not only do they help remove dirt, excess oil and leftover traces of hard-to-remove makeup, but they also work to balance the skin's natural pH levels, hydrate and exfoliate the skin. The multi-purpose product's benefits don't stop there, though. Turns out, there are a handful of unexpected uses for toner, too. Ahead, we're sharing our favorite toner skincare hacks, from makeshift face mists to prepping your lips for lipstick, that will likely make toner one of your most-used products in your skin-care stash. 
Make It a Face Mist
Grab an empty spray bottle and pour in your favorite toner with a two-to-one ratio of distilled water. Spritz your face before bed or throw it in your beach bag for a light, hydrating and refreshing DIY face mist. Plus, you won't waste product by pouring too much on a cotton round. Pro tip: Store your toner in the fridge before a beach day for a cooling effect. We like the SkinCeuticals Conditioning Toner for this.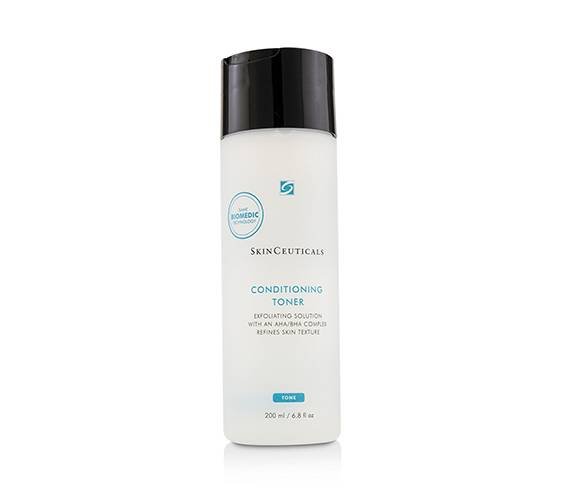 Wipe Your Lips
Chapped lips can be painful and irritating, and they won't do your lipstick any favors. Exfoliate your lips, get rid of flaky dry skin and hydrate all at once by swiping a cotton pad with toner across your pout. Make sure to follow up with a lip balm or hydrating lipstick to seal in hydration. 
Amp Up Your Body Glow 
Extend your toner to your neck, chest and décolleté to give your skin extra glow. Some toner formulas can help exfoliate dead skin cells, leaving you with bright, smooth skin that's ready to absorb subsequent products. For this hack, we reach for the Kiehl's Milk-Peel Gentle Exfoliating Toner, which contains lipo-hydroxy acid and almond milk to gently exfoliate and nourish the skin.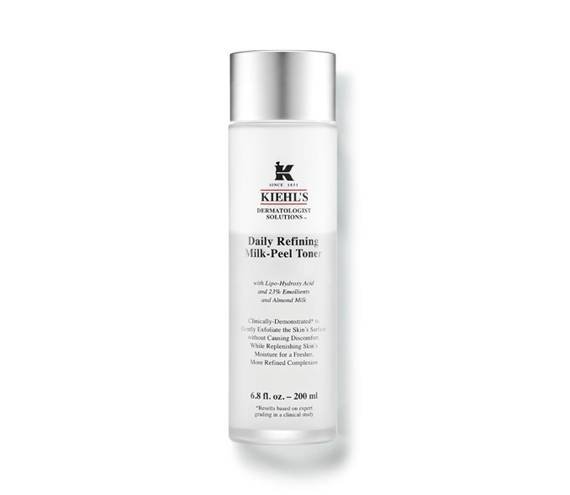 Use It to Prep for Your Spray Tan 
To keep streaking at bay, apply toner on rough patches of skin like your elbows and knees before a spray tan. It will help hydrate, smooth and soften the skin so that your tan applies more evenly. On the reverse side, if you end up with a spray tan gone wrong and need to even out dark patches, wet a cotton pad with an exfoliating toner and rub in gentle circles until the color starts to fade. 
Soothe Shaving Bumps and Blemishes 
Whether you have razor burn or inflamed pimples, a hydrating and soothing toner can help calm redness and irritation. A fragrance- and alcohol-free option with aloe vera and witch hazel, like the Natural Remedies Unscented Facial Toner, is a safe bet for keeping irritation at bay.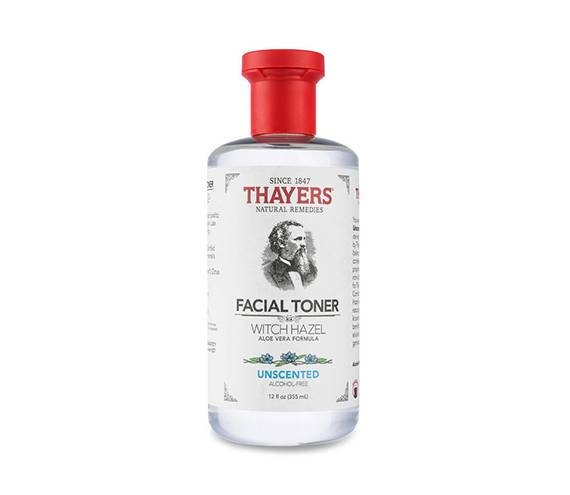 Photo: Chaunte Vaughn
Read More:
What Thayers Toner you Should Use, According to Your Skin Type
5 Toner Myths You Shouldn't Believe, According to Skin Experts
5 Drugstore Toners Under $20 We Love
Read more

Back to top