Why the CeraVe Resurfacing Retinol Serum and the Acne Foaming Cream Cleanser Are the Best Acne-Fighting Duo
February 10, 2022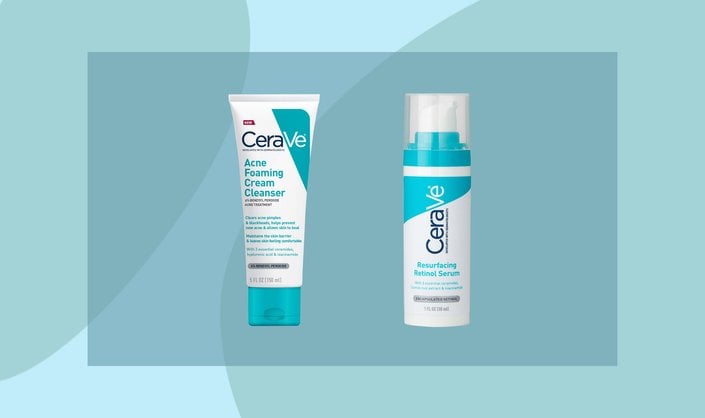 We love experimenting with skincare routines; each time a new product launches, we're quick to switch things up. But, there are certain products that are designed to be used in tandem. Case in point: the CeraVe Resurfacing Retinol Serum and Cerave Acne Foaming Cleanser. If you have acne, press pause on the constant rotation of new products and stick to this serum and cleanser to help fight blemishes.  
The CeraVe Acne Foaming Cleanser
The Acne Foaming Cream Cleanser should be the first step in your anti-acne skincare routine. With the help of benzoyl peroxide, hyaluronic acid, niacinamide and three essential ceramides, the cleanser helps to clear pimples while helping to maintain your skin's moisture barrier. 
Doubling down on caring for your skin's moisture barrier is important because it protects against external aggressors (read: environmental pollution, sun exposure and harsh climates) and studies have shown that it can become impaired when dealing with acne.
While many acne-fighting skincare products can be quite drying, this one is the opposite. The result? Skin that's left feeling moisturized and soothed without any flakiness in sight.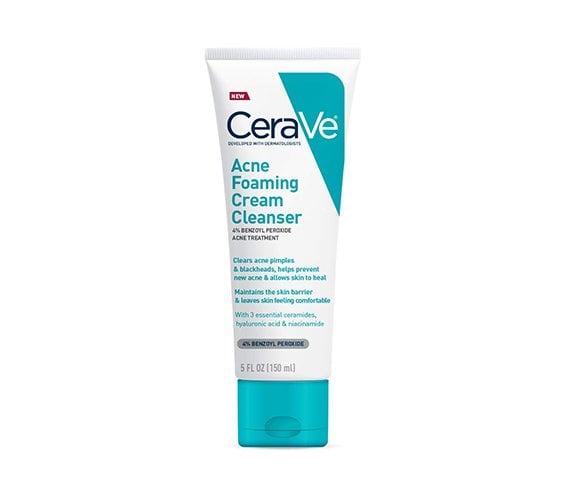 The CeraVe Resurfacing Retinol Serum 
In the evening, after washing your face with the foaming cleanser, we recommend following up with the Resurfacing Retinol Serum. Formulated to help smooth and improve skin texture, this serum reduces the appearance of acne scars and minimizes the look of large pores. The retinol serum contains encapsulated retinol, which means that it's enveloped in an outer coating of moisture, for a more delicate, yet deeply penetrable effect.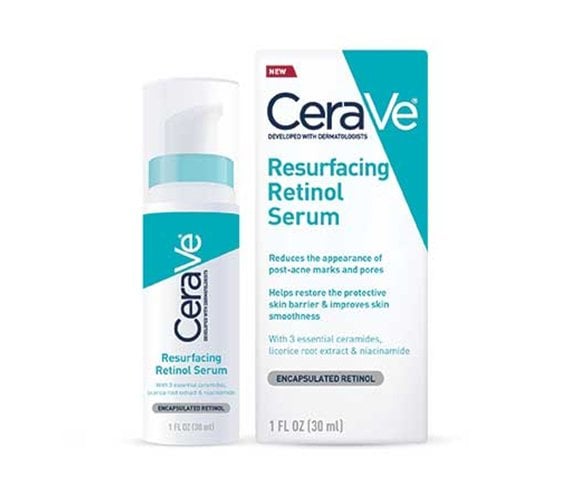 What You Can Expect from the Duo
Together, the cleanser and serum offer a recipe for smoother, more hydrated skin that is more equipped to get rid of acne blemishes and scars at an affordable price. 
Design: Hannah Packer
Read More:
How to Prevent Blackheads, According to a Dermatologist
Derm DMs: Why Do I Get Pimples in My Ears?
Read more

Back to top