Acne, Plus: 4 Products That Banish Breakouts and More
August 26, 2016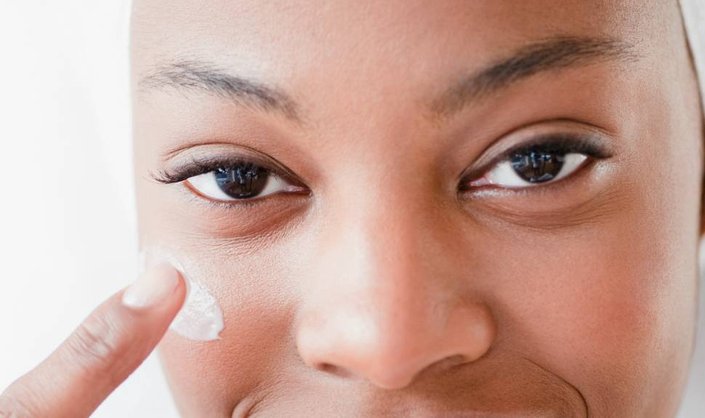 Acne Plus Signs of Skin Aging: SkinCeuticals Blemish + Age Defense
This salicylic acne treatment is specifically formulated for aging skin. It not only helps to target adult acne, it also works to diminish the signs of aging skin like fine lines, wrinkles, and uneven skin tone. The oil-free serum combines dioic, lipo-hydroxy, glycolic, citric and beta-hydroxy acids to help reduce the formation of acne and clogged pores and improve the overall look and tone of aging skin. Use morning and night after cleansing and before a moisturizer.
SkinCeuticals Blemish + Age Defense, $90
Acne Plus Dark Marks: Kiehl's Acne Blemish Control Skin-Clearing Treatment
Banish breakouts while helping to reduce the appearance of past acne marks thanks to this skin-clearing treatment from Kiehl's. Formulated with dioic, salicylic, and lipo-hydroxy acids, the treatment helps to minimize the look of acne and the blemishes it can leave in its wake.
Kiehl's Acne Blemish Control Skin-Clearing Treatment, $30
Acne Plus Large Pores: La Roche-Posay Effaclar Serum
Acne-prone skin is more susceptible to having visible, large pores. Help to refine enlarged pores with this serum formulated with AHA-glycolic complex and micro-exfoliating LHA. The serum helps to exfoliate skin, tighten the look of pores, and visibly smooth skin texture for even tone and radiance. Build up tolerance to the nightly serum by first using 2-3 drops once every two nights in the first week and every night the subsequent weeks. 
La Roche-Posay Effaclar Serum, $44.99
Acne and Dry Skin: Vichy Normaderm Beautifying Anti-Acne Care
Address breakouts and dryness with this lightweight moisturizer from Vichy. The beautifying formula helps to hydrate skin while reducing the look of breakouts, visible pores, dullness, and shine.
Read more

Back to top