What Type of Acne Do You Have? Take This Quiz to Find Out
September 27, 2021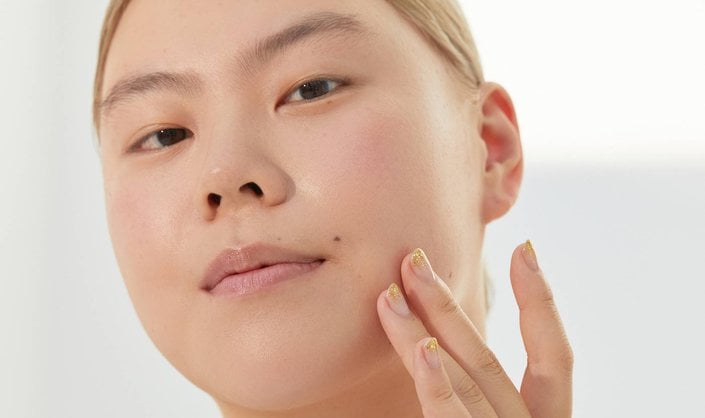 Acne is a pain to deal with, but luckily, once you determine the type of acne you have, it becomes much easier to treat and prevent it. Take this quiz to find out what type of breakouts you have, from blackheads to cysts, plus our favorite acne-fighting products to help clear up your skin. 
What is your skin type?
a. Combination
b. Dry
c. Oily
d. Normal
What do your breakouts look like?
a. Black dots
b. Red or flesh-colored bumps with white spots
c. Painful red bumps with or without visible pus
d. Hard red bumps
What is your main skin concern?
a. Clogged pores
b. Redness
c. Painful inflammation
d. Texture
If  You Answered...Mostly As
You Have Blackheads
If you have small black dots on your breakouts, these are called blackheads. They get their black color from oxidized melanin — the pigment in our skin, not dirt — which is why no matter how hard you might scrub, they won't wash away. To treat blackheads and prevent future ones from cropping up, opt for oil-free skincare products. We also recommend cleansing regularly with a mildly exfoliating face wash that contains salicylic acid, such as the Vichy Normaderm PhytoAction Daily Deep Cleansing Gel.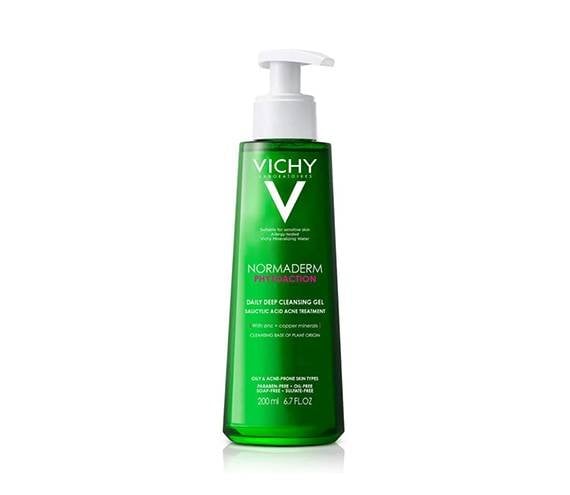 If You Answered...Mostly Bs
You Have Whiteheads
Whiteheads are small red or flesh-colored spots with a white bump in the center. They are the result of clogged pores, and are sometimes called closed comedones. To get rid of whiteheads, focus on absorbing excess oil and using beta-hydroxy acids to gently exfoliate and open up your pores. We like the Skinceuticals Silymarin CF, a vitamin C serum with salicylic acid that brightens as it fights acne.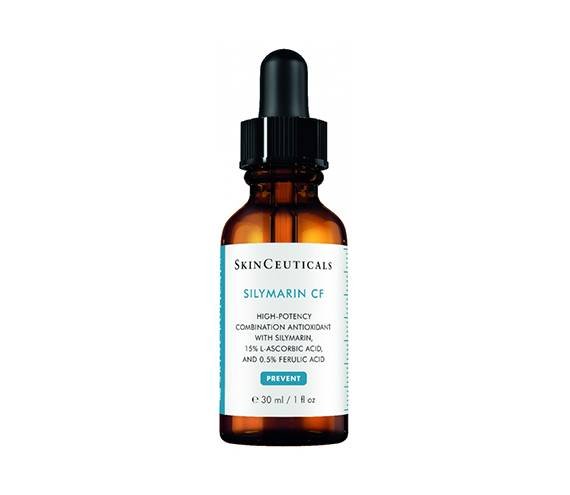 If You Answered...Mostly Cs
You Have Cystic Acne
Cysts are painful, inflamed, pus-filled lumps deep beneath the skin. These can be difficult to treat and require a product with a high concentration of acne-fighting ingredients. The La-Roche Posay Effaclar Duo Acne Spot Treatment contains 5.5% benzoyl peroxide as well as salicylic acid for a two-pronged approach at targeting your acne.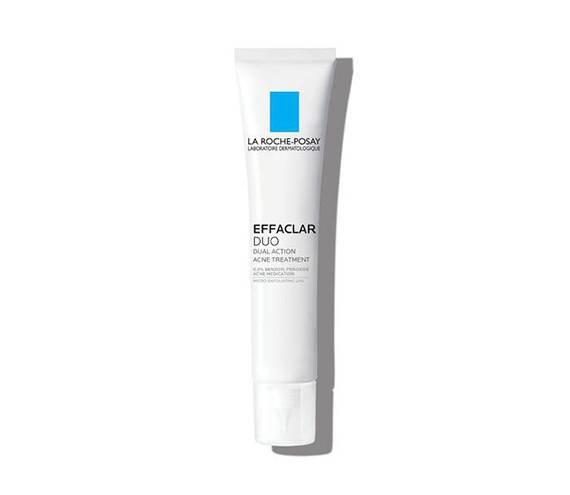 If You Answered...Mostly Ds
You Have Papules
Small, hard red bumps are called papules, and are an early stage of a pimple. They happen when bacteria, oil and dirt get trapped within your pores. To keep your pores clean, use a salicylic acid face wash, such as the CeraVe Acne Control Cleanser, which contains 2% of the ingredient to fight breakouts without stripping your skin.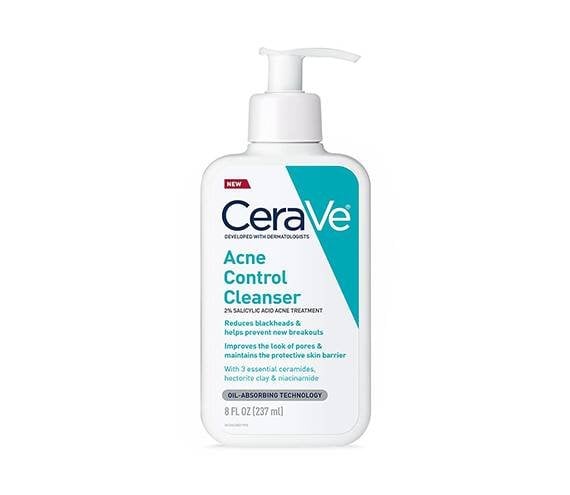 Photography: Chaunte Vaughn, Associate Creative Director: Melissa San Vicente-Landestoy, Art Director: Hannah Packer, Associate Director, Creative Production: Alex Friedlander, Associate Creative Producer: Becca Solovay, Associate Content Director: Sarah Ferguson, Makeup Artist: Jonet Williamson, Hair Stylist: Akihisa Yamaguchi, Wardrobe Stylist: Dominick Barcelona, Digital Tech: Erik Dalzen, Photo Assistant: Matt Licari, Model: Han Na Shin
Read More:
5 Household Items That Could Be Causing Your Acne
Common Acne-Fighting Ingredients That Really Work, According to a Derm 
6 Detoxifying Clay Masks Perfect for Oily Skin
Read more

Back to top