How to Address Acne on Dark Skin Tones, According to a Dermatologist
June 14, 2022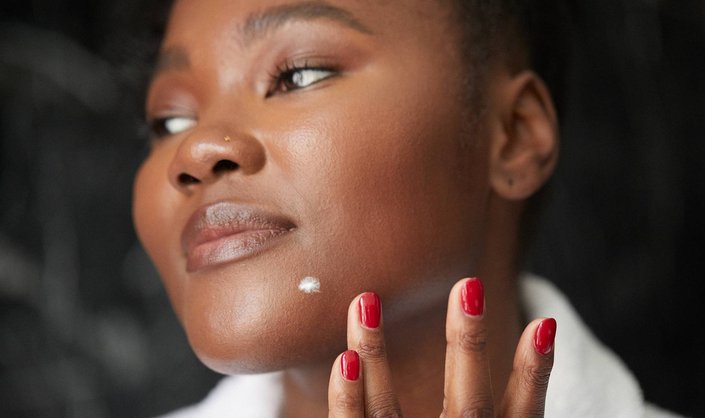 Acne is not reserved for teens going through puberty, nor does it discriminate across various ethnicities and skin tones. While we know that breakouts can affect all skin types, a review published in The Journal of Clinical and Aesthetic Dermatology suggests there may be a difference in the way some acne manifests on darker-skinned patients. This led us to wonder, should blemishes be addressed differently on skin of color?
The answer, according to board-certified dermatologist and Skincare.com consultant, Dr. Michelle Henry, is yes. "Darker skin types are more likely to have post-inflammatory hyperpigmentation after a breakout," she says. "Hyperpigmentation can be quite disfiguring and more difficult to treat in darker skin tones. So, if I see severe or cystic acne in a patient with darker skin, I will start conversations about trying more aggressive roots of treatments, sometimes a little bit sooner."
To help you better understand how to treat acne on darker skin and potentially prevent post-inflammatory hyperpigmentation, find tips on acne treatments and what to look for in acne products, below.
Tip 1: Address Acne as Soon as it Appears
According to the American Academy of Dermatology (AAD), dark spots induced by blemishes often last much longer than the acne itself. Dr. Henry recommends addressing acne on dark skin tones as soon as possible to reduce the chances of developing hyperpigmentation.
Talk to your dermatologist about the best plan of action to clear your acne. One of our favorite spot treatments for addressing blemishes as they pop up at home is the La Roche-Posay Effaclar Duo Acne Spot Treatment, which contains benzoyl peroxide to help target blackheads and whiteheads.
Tip 2: Look for Ingredients That Help With Acne and Address Hyperpigmentation
Since acne scars are a common concern for those with darker skin tones, Dr. Henry suggests incorporating products that will fight both acne and hyperpigmentation at once. "I love using retinoids and azelaic acid in patients with darker skin types because they will both treat the acne and start to treat the hyperpigmentation," she says.
Retinol can help unclog pores and reduce the appearance of dark spots. Since it is powerful, you'll want to start with a lower concentration and frequency to allow your skin to build up a tolerance to it and to prevent irritation. If you're a first time retinol user, try the Garnier Green Labs Retinol-Berry Super Smoothing 3-in-1 Serum Cream — it acts as a night cream, retinol and eye cream, and is gentle enough for nightly use.
Azelaic acid, which is found in wheat, barley and rye, is known to remove acne-causing bacteria from the skin's surface and can also aid in reducing redness caused from inflammation and help treat hyperpigmentation in darker skin tones. One of our favorite azelaic acid products is The Ordinary Azelaic Acid Suspension 10% because it helps to moisturize the skin while addressing acne and discoloration.
Benzoyl peroxide is another ingredient that can help remove acne-related bacteria to prevent new breakouts from forming. Like retinol, it is a strong ingredient and must be incorporated slowly to prevent irritation. Start with a product with a lower concentration like the CeraVe Acne Foaming Cream Cleanser, which is made with 4% benzoyl peroxide.
Tip 3: Be Mindful of Your Habits
We're all human, so try not to beat yourself up if you drop the ball on your acne routine. There are still steps you can take to ensure your breakout doesn't get worse. Be sure to avoid picking, popping and squeezing zits. Doing so can cause even more irritation to the skin, as well as put you at risk for additional blemishes or even permanent scarring.
Also, don't overdo it with topical acne treatments. Many ingredients found in products formulated for acne-prone skin can be drying, and won't necessarily accelerate results in more frequent applications. Always use as directed.
If you do experience hyperpigmentation from acne, you should consult your dermatologist and use a product that can help reduce the appearance of dark spots. We recommend trying the Vichy LiftActiv B3 Serum Dark Spots & Wrinkles, which minimizes the look of dark spots and contains a mix of niacinamide, glycolic acid and amino acid.
Another great option is the SkinCeuticals PhytoA+ Brightening Treatment, a lightweight moisturizer formulated with azelaic acid to help even out the appearance of oily and acne-prone skin.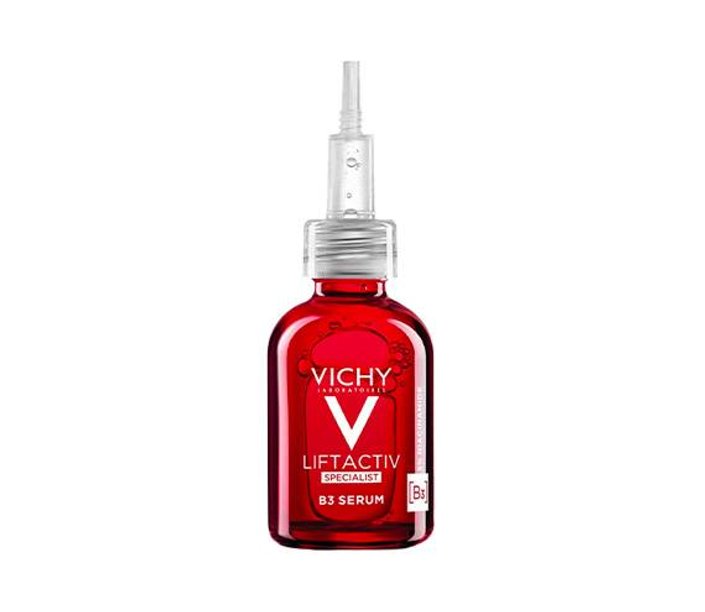 Read more

Back to top