Adult Acne 101: How To Deal With Breakouts As An Adult
October 10, 2016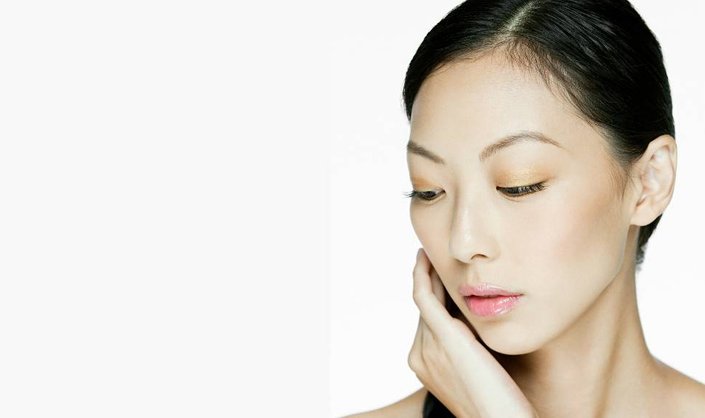 What Is Adult Acne?
Think adult acne is no different than high school-era breakouts? Think again. During our teenage years, acne typically appears as whiteheads and blackheads in our T-zone due to excessively oil skin and blocked pores. Adult acne is a little different and occurs in one of three ways: 
Persistent Acne: Acne that continues from the teenage years.
Delayed Acne: Acne that presents itself for the first time in your mid-to-late twenties
Relapsing Acne: Acne that you experienced first as a teen which disappeared only to flare up again now that you're an adult.
What Causes Adult Acne?
Unlike the sporadic breakouts of our youth, adult acne flare-ups can be cyclical in nature and very stubborn. It presents most often in woman as papules, pustules, and cysts around the mouth, chin, jaw line, and on the cheeks. As well, while breakouts during puberty seem to disappear once they've cleared, adult acne can leave its mark. Due to the slowed desquamation process—that is, the natural shedding of dead skin cells to reveal new ones underneath—as we age, once a breakout clears it can result in a lasting scar. While teenage acne is caused most often by excess oil and clogged pores, adult acne is caused by one of four factors: 
Hormonal Fluctuations: Think the three Ps—puberty, pregnancy, periods. Hormonal ups and downs can cause our sebaceous glands to go out of whack and in turn can cause breakouts.
Blockage of Oil: This can be caused by genetic factors, changes in the thickness or viscosity of your sebum, scarring from recent breakouts, built-up dead skin cells on the surface of the skin that block pores, improper cleansing and/or occlusive skincare products.
Bacteria: Breakouts and bacteria go hand-in-hand—which is why a proper skin care routine is so important!
Flare Ups: Flare ups can be caused by everything from stress, poor sleep, and even pollution. 
What's more, unlike the oily skin teenagers with acne experience, many adults who are affected by acne experience dryness, which can be made worse by acne-fighting spot treatments, cleansers, and lotions.
"The most challenging aspect of treating adult acne is that acne products formulated for younger skin can often be challenging to use," notes Dr. Adam Geyer, Kiehl's Consulting Dermatologist. In fact, he says that the leading complaint about acne treatments amongst his patients is the averse reaction their skin experiences from the products such as dryness and sensitive skin. With this in mind, Kiehl's recently launched two new products in their Dermatologist Solutions collection: Breakout Control Targeted Acne Spot Treatment and Acne Treatment Facial Lotion.
Dermatologist Solutions Breakout Control Targeted Acne Spot Treatment
Formulated with sulfur and vitamin B3 this Targeted Spot Treatment is shown to reduce the appearance of acne breakouts. Sulfur is an acne-fighting ingredient that's been used for ages to help clear the appearance of the skin. "We selected sulfur for our formula because it works to diminish the size of acne lesions without irritating the surrounding skin on adults, who tend to have a drier, more sensitive profile than adolescents," notes Dr. Geoff Genesky, Head of Kiehl's Skincare Laboratory. While sulfur is often associated with a pungent aroma, Kiehl's chemists developed a proprietary blend to neutralize the scent.
Dermatologist Solutions Breakout Control Targeted Acne Spot Treatment, $28
Dermatologist Solutions Breakout Control Acne Treatment Facial Lotion
Clinically demonstrated to diminish acne breakouts while reducing rough texture and the appearance of a dull skin tone, this lotion helps to clear acne blemishes and prevent new breakouts from forming in the future. Formulated with salicylic acid and vitamin B3, this acne-clearing facial lotion helps to calm and soothe skin so that over time it appears healthy and youthfully refined.  
Dermatologist Solutions Breakout Control Acne Treatment Facial Lotion, $48
Have current breakouts you need help hiding? Use these tips to cover up pimples while you wait for them to go away. 
Read more

Back to top