Anti-Fatigue Skin Care: How To Wake Up Tired-Looking Skin
October 03, 2016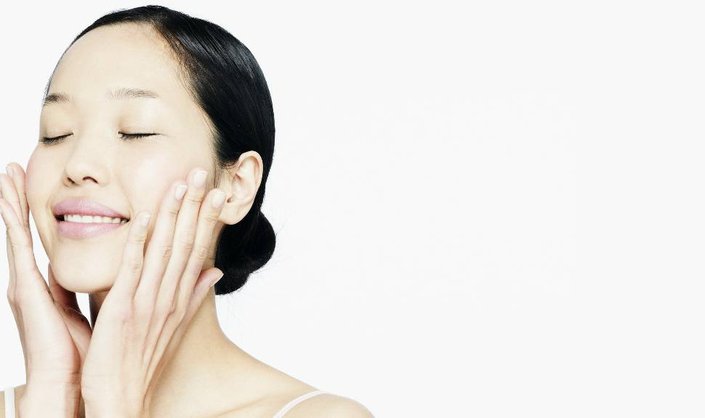 In today's day and age, you'd be hard pressed to find someone who feels like they get enough sleep. Between the never-ending to-do lists, deadlines at work, obligations with family, and plans with friends, who has time to sit down for a proper meal every day let alone get the recommended uninterrupted 8 hours in Snooze City? Show of hands? Right…we didn't think so. The problem is this lack of rest and relaxation can show up in a big way on our skin, causing everything from pronounced wrinkles and fine lines, dark circles and under-eye bags, and a dull-looking skin tone—and you thought not getting enough sleep was bad! This is why the latest trend in skin care is anti-fatigue—incorporating products formulated to wake up the appearance of your tired-looking skin. When you just can't…reach for skin care that can, like Decléor's Aurabsolu Collection.
The Aurabsolu Collection was formulated to help wake up the appearance of tired-looking skin caused by everything from lack of sleep and stress to skin aging and environmental aggressors. The goal? A skin care range that can help to capture and maintain the skin's morning energy and glow all day long. Added bonus? The range is inspired by Jasmine Absolute, which has a sweet and sultry floral aroma that is perfect for the chillier months ahead!
The collection encompasses four unique skin care products: Intense Glow Awakening Cream, Intense Glow For Eyes Dark Circle Corrector, Refreshing Mist, and Instant Glow Hydrogel Mask.
Intense Glow Awakening Cream
Formulated with samphire extract, tamarindus extract, orange flavonoids, and jasmine absolute, this awakening day cream aims to wake up tired-looking skin by helping to keep your skin looking fresh and rested all day long. The delicate textured cream blends immediately onto the skin leaving it looking more plump, radiant, and even-toned.
Intense Glow for Eyes Dark Circle Corrector
Perhaps nothing screams "I'm tired" quite like dark circles. Naturally, Decléor's anti-fatigue skin care collection features a product to target your under-eye shadows. Formulated with orange pigments, vitamin B3, caffeine, and vitamin CG, the dark circle corrector helps to illuminate the appearance of the eye contour, neutralize free radical damage, and fade the look of dark circles.
Refreshing Mist
While you can totally wake yourself up by splashing a little cold water on your face, why not elevate that experience a bit? This convenient Refreshing Mist—formulated with essential oils of lemongrass, clove, lemon balm, oregano, thyme, rosemary, and mint, along with mint flower water, and salicylic acid—helps the skin appear and feel instantly illuminated and fresh. Not to mention the blend of aromatic essential oils definitely helps to stimulate the olfactory senses! Use it on-the-go when your skin needs a little refresh, to set your makeup application, or after cleansing to help tone skin.
Instant Glow Hydrogel Mask
No anti-fatigue skin care collection would be complete with out a face mask and this one definitely fits the bill. The hydrogel sheet mask is formulated with Jasmine Absolute and helps skin to appear more radiant and even. Use in the morning to help capture and maintain that morning glow all day long!
Learn more about the Aurabsolu Collection on decleorusa.com!
Read more

Back to top