Are Your Bangs Causing Breakouts? The Answer Might Surprise You
November 18, 2020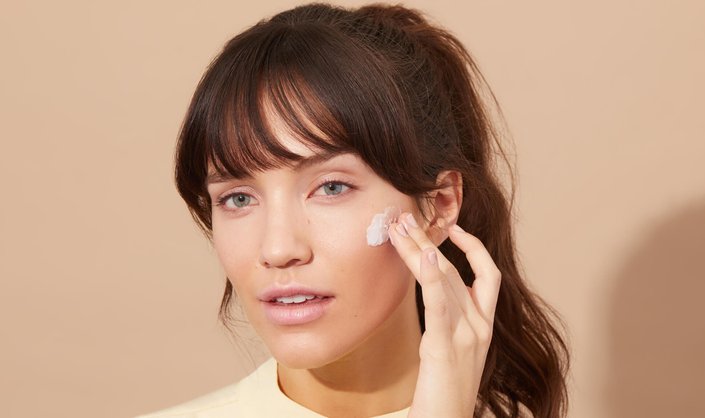 While getting bangs can be a fun way to change your look, making the decision to get them requires some thought. There's a lot to consider, including your hair type, face shape, how much extra time you have on your hands so that you can style them and your skin type. That's right, if you're someone with an oily or acne-prone skin type, getting bangs can actually increase the likelihood of breakouts on your forehead. Find out why, ahead.
Can Bangs Cause Breakouts?
The T-zone is the center area of your face that includes the forehead, between the eyebrows, the nose and center of the chin. The T-zone is prone to over-producing oil, especially for those with oily or combination skin types. The same way tight workout clothes trap and hold onto sweat, bangs also end up trapping that excess oil. This, when mixed with sweat, makeup, dead skin cells and other impurities, can become the perfect environment for clogged pores and potential breakouts. On top of that, if you're not washing your hair everyday (and really, who does?), those oils in tandem with excess products from your hair can be an additional source of clogged pores. 


How to Get Rid of Breakouts on the Forehead
While an oily T-zone, dirty hair and hair products can increase the chances of getting a breakout, you don't need to grow out your bangs to have a clear complexion. Here are some things you can do to get rid of and avoid breakouts caused by your bangs altogether. 


Use Caution When Applying Product
When applying products to your bangs (especially any sprays or oils), avoid applying them directly towards your forehead. Instead, apply the product to a small comb and then brush it through your fringe to avoid excess product getting onto the skin.


Wash Your Bangs Daily
Bangs can be subject to becoming greasy faster than the rest of your hair because they are constantly being touched and restyled, and are always in contact with your skin. Try getting into the habit of giving your bangs a quick cleanse before brushing your teeth every morning, even if you don't wash the rest of your hair. We recommend a clarifying shampoo like the L'Oréal Paris Elvive Extraordinary Clay Shampoo to help absorb any excess oil.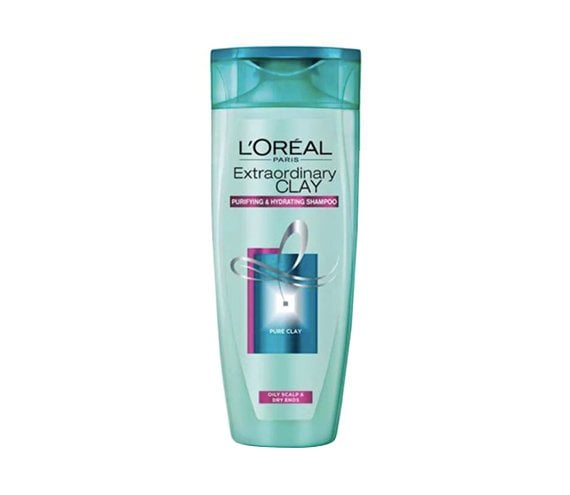 Pull Your Bangs Back
Pull your bangs back with a headband, bobby pins or hair clips whenever you know you're going to do a sweaty workout. This will prevent any sweat and oils on the skin underneath from getting trapped. At night, you may also want to consider using this trick before bed. 
Photo: Chaunte Vaughn
Read More: 
Acne Face Mapping 101: How to Decode Your Breakouts
Is Your Skin Purging or Breaking Out? Here's How to Tell the Difference
8 Potential Acne Triggers Behind Those Out-of-Nowhere Breakouts
Read more

Back to top