Beautify From Bed: 4 Products We Keep On Our Nightstand
July 19, 2016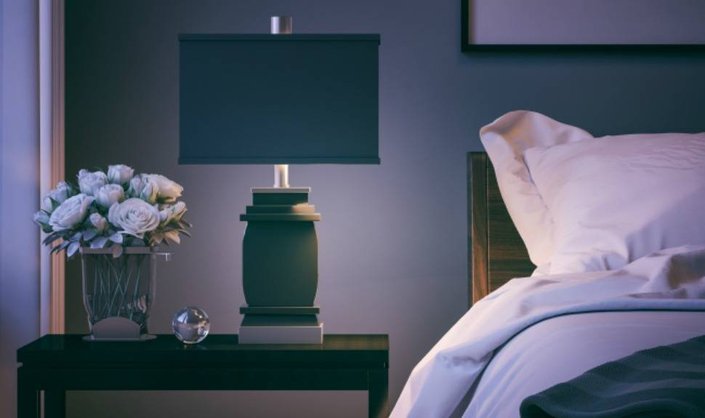 For some people, a nightstand is home to an alarm clock, a box of tissues, an occasional book, and a glass of water. For beauty editors (most of them, anyway), a nightstand is merely an extension of a medicine cabinet, sheltering a small arsenal of beauty must-haves needed within arm's reach before—and in some cases, while—they snooze. We'd like to think it's because all editors, like us, want to have silky skin at all hours of the day and night (even mid-REM), but there's no denying the convenience factor of beautifying atop a mattress prior to shut-eye. Below, our top beauty picks that belong at your bedside.
GARNIER CLEAN+ REFRESHING REMOVER MAKEUP TOWELETTES
You'd never skip removing the makeup off your face (right?), even if you're cozy in bed. To avoid the dreaded walk to the sink, store these soft towelettes on your nightstand to whisk away impurities and makeup in one uber-convenient step. 
Garnier Clean+ Refreshing Remover Makeup Towelettes, $5.99
GARNIER MICELLAR CLEANSING WATER
There's no way to get around cleansing your skin, but there are ways to make it a hassle-free and time-friendly process. If you're not a fan of makeup wipes, keep a no-rinse-necessary micellar water cleanser at your fingertips to rid your skin of pore-clogging dirt, impurities, and makeup without over-drying. Don't forget to stash some cotton pads on your nightstand, as well. Throw in a mirror too to help navigate your canvas and avoid missing a spot.
Garnier Micellar Cleansing Water, $8.99 
KIEHL'S LIP BALM #1
Who doesn't want to wake up to smooth lips? Before embarking on your beauty sleep, coat your pout with a hydrating lip balm that'll comfort, soften and moisturize dry lips. This one—formulated with squalanea, lanolin, wheat germ oil, and vitamin E—helps soothe and nourish a dry pucker. 
THE BODY SHOP HEMP HAND PROTECTOR
Your hands are constantly in motion, not to mention exposed to the elements, which can leave them a little worse for wear. Hopefully you're applying SPF to them in the daytime—more on why that's a crucial step in your routine, here—and keeping them hydrated at night with this best-selling hand cream. Formulated with hemp seed oil, it helps soften and moisturize dry, parched skin. Squeeze a small amount onto your hands and massage well. 
Read more

Back to top