The Best Moisturizers for Acne-Prone Skin, According to Our Editors
June 30, 2020
If you have acne-prone or oily skin, finding a hydrating moisturizer that doesn't cause breakouts or make your skin look extra shiny can be a tricky feat. To keep your skin hydrated and balanced and keep acne from acting up, make sure to look for formulas that are non-comedogenic, lightweight and grease-free. To help you find a great moisturizer for acne-prone skin, we listed six of our favorites, ahead.
What Causes Acne?
Before we dive into the best moisturizers for acne-prone skin, it's imperative to know why acne crops up on your skin in the first place. According to the American Academy of Dermatology (AAD), acne is caused by many factors. When overactive oil glands produce too much oil, it can mix with dead skin cells, dirt and debris on the skin's surface and plug pores. Other factors include your genes, hormones, stress levels and menstruation. Unfortunately, there's not much you can do about your genetics, but choosing the right products formulated for your skin type is a good way to keep breakouts at bay. 
Our Favorite Moisturizers for Acne-Prone Skin 
Vichy Normaderm Beautifying Anti-Acne Care
Formulated with salicylic acid, glycolic acid and micro-exfoliating LHA, the Anti-Acne Hydrating Lotion from Vichy's Normaderm line targets the appearance of blemishes. The oil-free and non-comedogenic moisturizer is formulated to fight breakouts while hydrating the skin.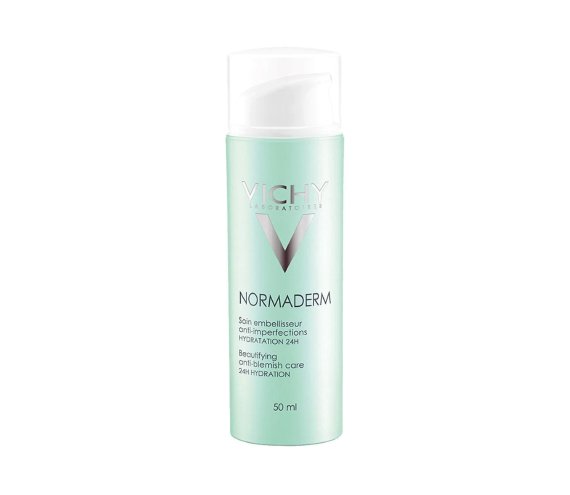 La Roche-Posay Effaclar Mat Face Moisturizer
Refine and tighten the appearance of pores with continued use of the La Roche-Posay Effaclar Mat Face Moisturizer. The formula uses sebulyse technology for dual-targeted action on excess oil while still providing daily hydration. Plus, it has a light, matte finish, making it an ideal choice to use before applying makeup.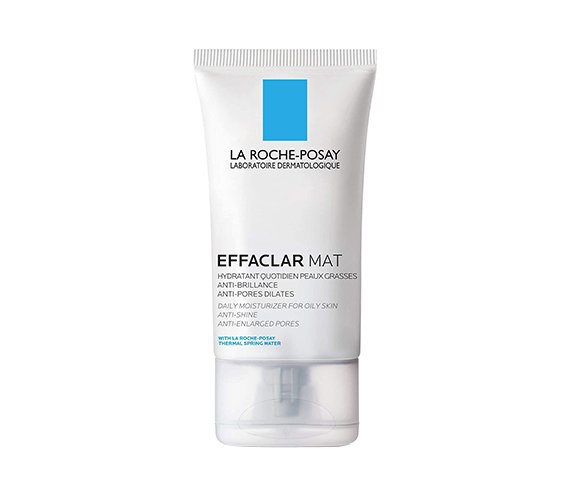 Biossance Squalane + Probiotic Gel Moisturizer
This lightweight gel formula by Biossance works to calm redness and minimize pores, making it a solid choice if you have acne. It also contains squalane and probiotics to hydrate and balance the skin.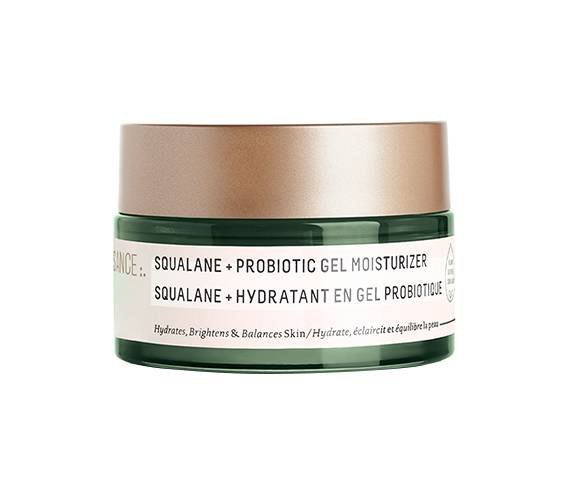 Allow us to introduce you to SkinCeuticals Retinol 1.0. This maximum-strength refining night cream is enhanced with 1% pure retinol. The best part? It's suitable for most skin types, especially photo-damaged, problematic and congested skin. For best practice, use this product once your skin has been preconditioned with a lower concentration of retinol to reduce the chances of irritation. Pair your use with daily broad-spectrum SPF.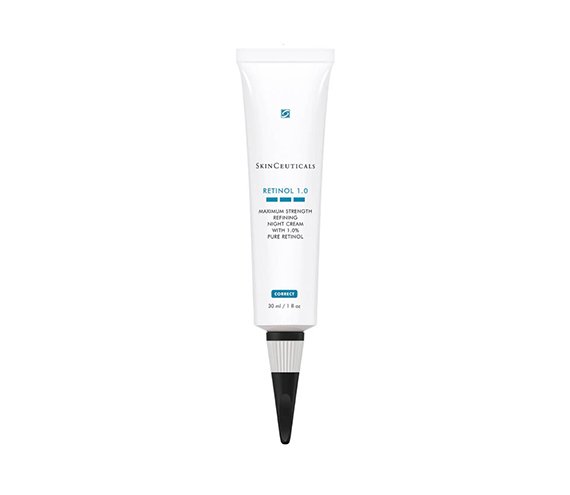 Kiehl's Ultra Facial Oil-Free Gel Cream
Because acne-fighting ingredients are notorious for their drying effects, it's essential to hydrate your skin adequately. Reach for an oil-free, non-comedogenic formula like Kiehl's Ultra Facial Oil-Free Gel Cream. Unlike most hydrating creams that leave behind a greasy residue, this oil-free gel-cream has a refreshing texture that intensely hydrates and conditions the skin.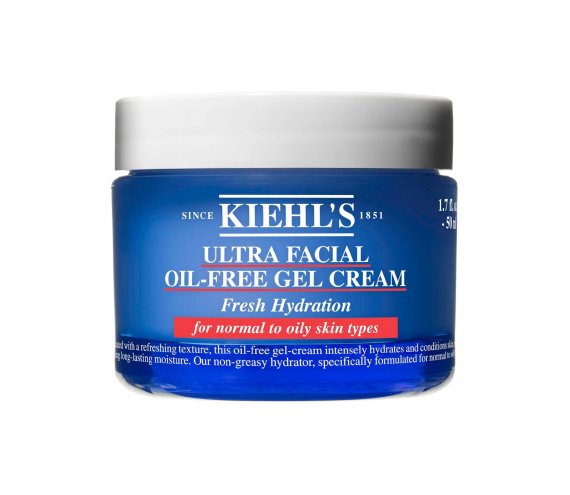 CeraVe AM Facial Moisturizing Lotion With Sunscreen 
This moisturizer is non-comedogenic and oil-free, so it won't clog pores or cause acne-flare ups. We love this option because it's formulated with SPF 30 to keep your skin protected from the sun's harmful UV rays, but it will keep your complexion feeling hydrated, thanks to ceramides, hyaluronic acid and niacinamide. We recommend using this product after cleansing with the CeraVe Acne Foaming Cream Cleanser.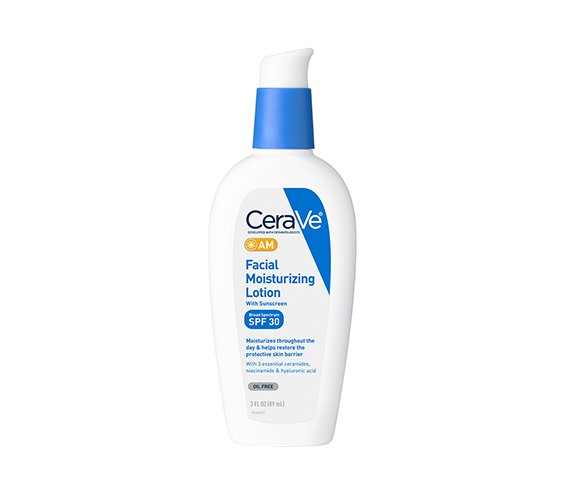 Read More:
6 Hydrating Toners for Dry Skin Types
Bar Soaps Are Back: Here Are 6 to Try 
Astringent vs. Toner — What's the Difference?
Read more

Back to top